Choosing a tech school can be a very stressful and difficult process for a lot of students. There are a lot of options to choose from, and different schools offer unique features and assets. However, when it comes to choosing a tech school, what exactly are the best qualities? Does a cheaper price outweigh a slightly better education, and how much should location play into your decision? These are just some of the questions that you need to weigh when considering your future tech school. However, there are some tech schools that stand out in the crowd. Here's some of the best tech school options in the country.
MIT
One of the most prestigious and historic tech schools in the country is the Massachusetts Institute of Technology. Established in 1861, MIT boasts some of the best undergraduate and graduate programs in the entire country. The school is so selective that thousands of prospective students apply each year, but only 7.2% are actually accepted into MIT's ranks. MIT grads can typically look forward to working with major tech giants such as Google, Amazon, and ExxonMobil. MIT also offers a variety of top programs such as aerospace engineering, chemical engineering, and computer science. There's also no need to search for local boston real estate, as MIT accepts students from all across the globe. If you're lucky enough to be accepted into MIT, then you should certainly jump at the chance.
Carnegie Mellon University
Located in the wonderful city of Pittsburgh, PA, Carnegie Mellon has a lot to offer its prospective students. The school was founded by Andrew Carnegie himself, one the richest and most business savvy Americans to have ever lived. Carnegie was instrumental in shaping and expanding the steel industry, just as his university is a major player when it comes to top tech schools in the country. Carnegie Mellon has top 5 programs in nearly all fields of engineering and computer science. However, this success comes at a cost, as Carnegie Mellon could cost a student more than $50,000 in tuition and room and board. The hefty investment is typically worth it however as students typically report making over $60,000 for starting salaries with plenty of room to grow. If you have the means to make the investment in your future, then why wouldn't you want to attend? Perhaps someday you'll be as great as the man the university was named after!
Georgia Tech
When it comes to STEM programs, very few schools in the country can compete with Georgia Tech. Georgia Tech offers some of the best engineering programs in the country, and they're all offered at a reasonable price. A Georgia resident pays as little as $10,000 for tuition while a non-Georgia resident pays $30,000. These prices and strong programs make Georgia Tech one of the best economic values when it comes to tech schools, especially if you're a Georgia resident.
California Institute of Technology
What's not to love about California? The state has great weather, beautiful beaches, and amazing tech schools!  One of these great tech schools is the California Institute of Technology. Caltech has some of the best graduate programs in the country in engineering, biology, chemistry, and mathematics. As one of the most competitive schools in the country, Caltech graduates can typically expect a well above average starting salary. If you're looking to get a strong head start over your peers combined with a great location and environment, then Caltech should definitely be on your list of schools.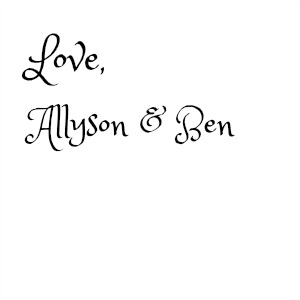 Stanford
Another great California tech school that we need to talk about is Stanford. Located in Palo Alto, California, Stanford offers a large variety of competitive STEM programs. Stanford is ranked as the #2 school when it comes to engineering, just behind MIT. In addition to having great programs, Stanford has plenty more to offer. The California location is great and the climate is near-perfect year-round. The school also offers a large amount of internships and networking opportunities throughout the globe. Finally, Stanford is one of the very prestigious tech schools that also offers Division I athletics. The Stanford Cardinal compete in the Pac 12 conference, allowing students to attend Division I sporting events while receiving a premier education at the same time.