Who doesn't want to look and feel at their very best on their wedding day. To a lot of brides, it's a job that's second only to actually getting married. However, all that pressure to look fantastic, to have good skin, good hair, a great dress, and coordinate well with your bridesmaids can easily get to you. Here are some ways to cope with the stress a little better while still getting the job done.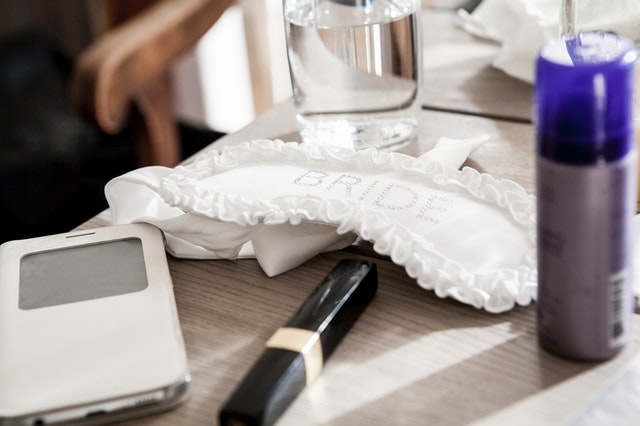 Put together an easy go-to skincare combo
Do you really need five hundred different products all designed to keep your skin looking smooth, young, and vibrant? In general: no. However, you shouldn't be stocking up on a huge inventory of skincare just for one day. Instead, you can outsource your skincare by arranging a day at the beauty spa the morning before your wedding. Not only does it help you get your skin looking its best in time for the big day, but it also gives you some much-needed chill time, too.
Don't wait on the dress
You might be thinking that you want to go order your dress in person at the shop close the big day so you can feel all the excitement of it. However, you're also going to feel the stress if you have trouble spotting the kind of dress you actually want. You can instead buy mermaid wedding dress online way in advance of the day itself. You can take the time to specifically find the dress you want from a much wider range online rather than trying to pick the perfect dress from a limited collection simply because you want the in-store experience.
Give your makeup a test drive
Whether you're hiring a professional makeup artist to take care of you or you're confident that you and your friends can ensure your makeup is looking great yourself, you shouldn't try your wedding makeup on the wedding day for the first time. You don't want there to be any surprises when it's all put together. Take the time to try out your chosen makeup ahead of the day and make sure you take a good look at yourself in different kinds of lighting so you can get an idea of what works and what might need a little tweak.
Work with your bridesmaids on their dresses
One of the easiest ways to shrug off some of the stress of arranging a wedding is knowing how to delegate. Your bridesmaids are there, in part, to help you. As such, you should be willing to ask for their assistance and where better to do that than with the dresses? You might have some preference, such as ensuring they choose a color that fits the season or the venue, and you have the final say, but let them at least find you some options to choose from.
If you're feeling overly stressed about looking good on your wedding day, try to put it into perspective and remember your priorities. This isn't a show for everyone else, this is about you and your spouse, first and foremost.