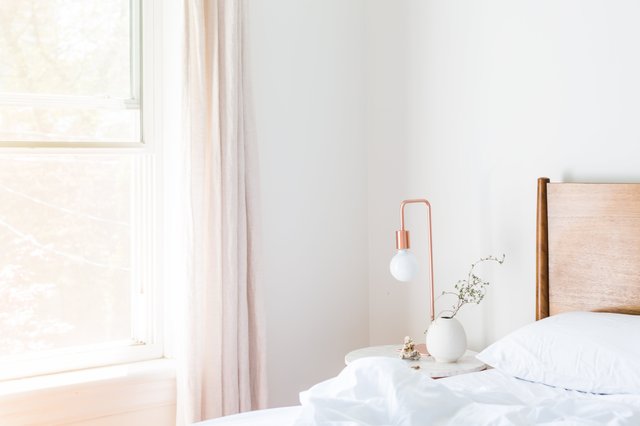 We all need a roof over our heads. But all too many of us have settled for living spaces that just aren't ticking our boxes. For some of us, these spaces are temporary, as we haven't yet decided where we want to settle down, or we are simply renting and saving to get on the property ladder. Sacrifices can be made when you're not quite ready to secure a permanent home where you intend to spend your life, or at least your foreseeable future. But if you are in a comfortable position where you know what you want and you're ready to find your forever home, it's time to start being active in your search and making proactive steps towards finding the property of your dreams. Of course, you shouldn't rush this process. Your home is likely to be the most expensive investment you make during your lifetime and it can have a huge impact on your happiness and wellbeing. It's the space where you'll spend most of your time. It's where you will entertain guests. It's where you'll kick back and relax after a long day at work. It's where you'll retreat to after a nice day out socializing. It could be a space where you raise a family or pets. All in all, you want it to be perfect. So, let's take a moment to run through a step by step guide of the process that can help to get you to where you want to be!
Deciding What You Want
The first step on your journey towards securing the perfect home is to know what you want. This may sound basic, but so many people start the house-hunting process with just a vague idea of what they're looking for. This can often result in people settling for something that isn't actually the best option for them. Knowing what you want can give you direction and will ensure that you only invest your money in a property that's ticking your boxes. Here are some areas to focus on.
Location
Location is perhaps the first factor you need to take into account in regards to what you want. You need to know what area you'd be happy in and what area you're going to look for a property in. There are countless factors that could impact your decision on location. Do you want to stay close to where you currently are? Do you want to be close to family? Do you want to be in the city or the countryside? Would you like to move to the coast? Do you need to be close to good schools? Do you need specific transport links? The list goes on. Only you can answer these questions to come to the right conclusion. When you have a general idea, make sure to conduct plenty of research into the area to check it's right for you. It's also worth visiting to check.
Budget
Next, budget. You need to make sure you know what price range you're going to be searching within. A professional financial advisor will be able to look through your finances – your income, your outgoings and other factors – to give you a good idea of the mortgage you'll be approved on and what you can realistically afford while maintaining a good quality of life.
Size
Once you know where you're looking for a property and how much you can spend, you need an idea of the size you're looking for. Do you need a set number of rooms? Do you need more than one lounge space? How big do you need the kitchen to be? Do you need more than one bathroom? Some people are happy with smaller homes. Some people have big families and simply require more space.
Attachment
There are countless different types of housing out there and chances are you know the one that will best suit your needs. If you have mobility issues or other concerns that stop you from using the stairs, you may be specifically looking for a bungalow. If you're a young professional living alone, you may be set on an inner-city studio apartment. However, the vast majority of people opt for multi bedroom houses, which come with different attachment options. You might not have thought about the pros and cons that come with each before. Common options include detached, semi-detached or terraced. A detached property is probably the most desirable of these three choices. Your property won't have any walls attached to any adjacent properties. Instead, it will stand alone. This means less hassle in terms of noise and you can have more privacy, as there will be land surrounding your home. Of course, this comes with a higher price tag. A semi-detached property is a middle ground between detached properties and terraced properties. They have one wall attached to another property and one wall that stands alone. Terraced properties lie in a row, with the middle properties being adjoined to another property on both sides.
Outdoor Space
For some of us, outdoor space is nonessential or simply an added bonus. For others, particularly those with children and pets, secured outdoor space is essential with a property. While many properties will come with a garden, you may require more space than the average person and may need to alter your search accordingly.
Deciding Whether You're Willing to Put Some Work In
Another factor that you need to take into consideration when looking for the perfect home is whether you're willing to put work into the property or not. Some of us love a challenge and have the spare time and drive to take a less than perfect property and make it perfect for ourselves. Others have hectic schedules and simply couldn't fit time for this kind of work in. That or we simply want the ease of walking straight into a property that's ready to live in. There are, of course, different extremes of work you can put into the house. Efforts will generally be split into decoration or renovation. Here's some more information on both.
Decorating
Decorating a property is relatively low effort when compared to carrying out renovations. But it can make all the difference to the look and feel of a home. Decoration can entail all sorts of tasks and activities. Some of the most common include:
Painting – a fresh coat of paint can help a property to feel fresh and new. You could opt for a completely new colour scheme that meets your taste and preferences, or you could opt for the same shade, just a fresh coat. Either way, it's a good idea to paint the skirting boards, door frames and other areas of your home as well as the walls for the best finish. Painting could also take place on the exterior of your property – doors, door frames, window frames. The potential is limitless. If you don't have the time to paint yourself, you could use professional painting and decorating services.
Flooring –

changing flooring can help a home better suit your preferences. You could switch carpet for wooden flooring or vice versa. Either way, this is a great way to alter the overall aesthetic of a room.
Decor –

the wares that you have in your home can make it look completely different. Take a look through

homewares online at French Knot

for some ideas that could get you started out in the right direction.
Renovating
Renovations take much more time, effort and investment than most decorations. But they can significantly alter the structure and layout of your home. If you need an extra bedroom, you could consider a loft conversion or extension. If you'd like an annexe, you could consider a garage conversion. If you'd like an en suite, you can have one added onto your room. You just need to make sure to use a reliable company to carry the work out. Make sure to get recommendations, read reviews and look through portfolios before committing to anything. You should also ensure that you have somewhere to stay if necessary for more major renovations, or renovations that could temporarily remove essential parts of your home, such as kitchen or bathroom renovations.
As you can see, actually getting into your ideal home is a complex and long process. But, considering this is the biggest investment you're likely to make, it's more than worth the time, effort, and financial investment necessary. Hopefully, some of the above advice will help you to get started out in the right direction!