Cooking is an extremely rewarding skill. The moment you get good at it, you can rest safe in the knowledge that you can prepare yourself delicious dishes every day of the week. What's more, people will want to come over and sample your cuisine. After all, there's nothing like having a friend who is a whizz in the kitchen. 
But what does it take to become a master in the kitchen? That's the question we answer in this post. Here's what you need to do: 
Prepare All Your Ingredients In Advance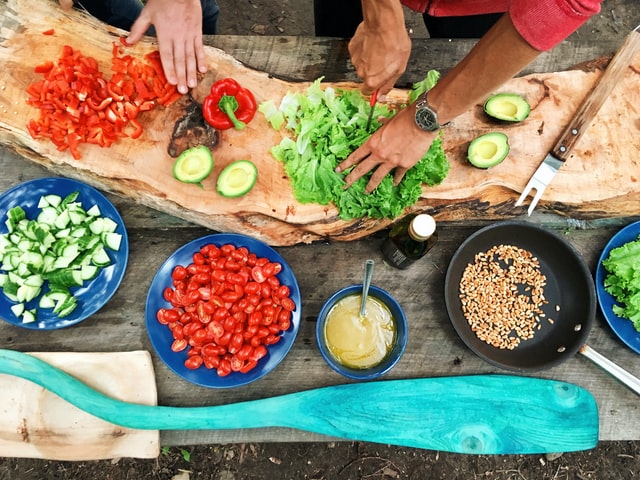 Preparing ingredients as you go along might seem like the most efficient way to cook (and it's what most people do). But it's not a good strategy. When you have ingredients already sizzling in the pan, you find yourself constantly rushing to prepare the next. Eventually, you fall behind and either have to take food off the heat or burn the garlic. 
Chefs give food their full attention while it is cooking. This way, they can monitor it and make on-the-fly adjustments. You should aim to do the same. 
Here's what you need to do in a nutshell:
Put vegetables in an ice bath to keep them fresher for longer while chopping. Water submersion will prevent oxidation, even if you don't use them for an hour or more

Use fresh herbs and spices, cutting them within two hours of when you plan to use them. Fresh herbs are far more aromatic than their dried counterparts

Chop all your ingredients ahead of time if they require chopping

Distribute herbs, spices, oils, and other ingredients in the quantities the recipe calls for

Get everything ready including utensils and kitchenware before you start cooking. This way, you can prevent needing to rummage around while ingredients are sizzling in the pan

Plan the order you prepare ingredients, leaving those that will oxidize the fastest until last
Get A Secondary Timer For Safety
Don't rely on your clock or oven timer. Instead, get a secondary timer for safety.
Digital home assistants are extremely helpful in the kitchen. Simply tell your device to "set a timer for five minutes" and it will do your bidding, without you having to take a break from whatever you're doing. Timers can also last for as long as you like, so you can set them anywhere from a few seconds to a few hours, depending on what you're cooking. 
Buy Yourself A Quality Set Of Knives
There's a big difference between amateur and professional kitchen knives. Good knives should last for years, while low-quality knives will dull quickly and make cooking less enjoyable. 
There are also safety reasons to choose high-quality knives. They are sharper, so the path they take through ingredients is more predictable. Low-quality knives can sometimes fail to penetrate ingredients, slipping off and cutting you. 
High-quality knives also increase the speed at which you can prepare ingredients like onions, garlic, and tomato. Fast-cutting action is ideal when inviting a large number of guests over. 
Organize Your Seasoning And Sauces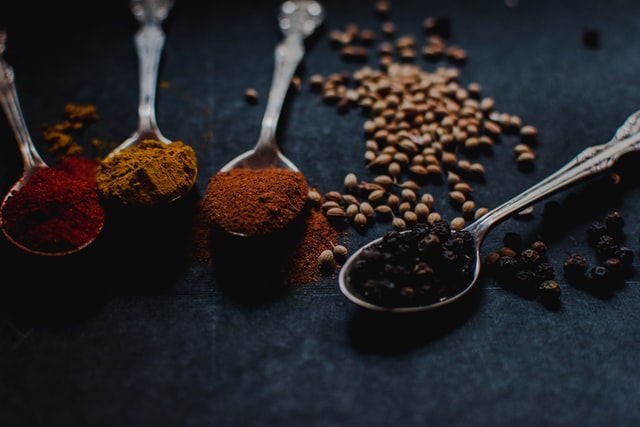 You'll notice that most gastronomy kitchens allocate plenty of space to organizing seasonings and sauces. They have drawers you can pull out with special holders for sauce bottles, seasoning racks, spice racks, and caddies of every kind. 
Both spices and sauces are essential for taking dishes up a notch and really making people say "wow" after their first bite. However, as before, you don't want to spend all your time rummaging around in the kitchen, looking for the right ingredients. 
Take time to organize all your seasoning in the best way possible. Consider the type of cuisine you want to prepare and the items that you will use most often. 
Nail Your Washing Up
Cooking is a lot of fun, but spending hours washing up afterward can undermine the experience. You'd love to cook more, but you don't want to spend a lot of time in front of the sink afterward. 
Fortunately, there are some tried-and-tested tricks you can use to speed up the process. These include: 
Pre-rinsing items in the sink after you finish using them so that stains are easier to remove

Using a high-quality

mild dish soap

that effortlessly eliminates grease and burnt-on stains

Investing in better sponges, wire scrubbers, and brushes

Washing up items as you go along
Learn How To Read Recipes Quickly
Learning how to read recipes is a skill. Once you master it, it becomes easy to prepare a meal without having to read every single word in detail. You can quickly glance at the ingredients list and know exactly what you need to do. 
Following a full recipe can be a little intimidating at first, so you'll want to start simple and work your way up from there. You'll also want to follow conventional cooking methods first before trying anything high-risk or experimental. This way, you are more likely to experience success. 
You should also be a little more realistic about what you can achieve on your first try. Nailing complex dishes is a challenging process that takes many years to master. 
Only Use The Freshest Ingredients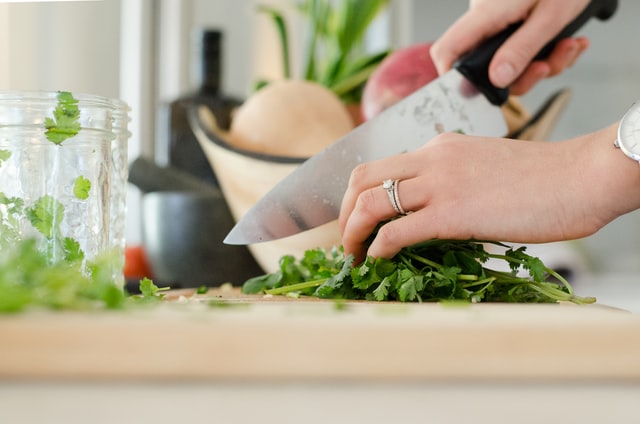 If you're looking for ways to use up leftovers, there are plenty of recipes you can follow. But if your goal is to impress your guests, then you should only use the freshest ingredients. Don't settle for anything less. 
Fresh ingredients retain their flavor compounds better than older ones. Fresh garlic, for instance, is always much more pungent than an old bulb that's been sitting in your pantry for a couple of months. 
The same goes for fresh herbs. They're always best immediately after they're cut (which is why so many cooking enthusiasts grow their own in their backyard). 
It's also true of vegetables. The younger shoots are, the more tender they are. 
The only exception is fruits. These tend to get a little better with age as they ripen. However, you'll want to avoid over-ripeness as this can ruin the taste of dishes, too. 
Generally, if ingredients are bright in color, it means they are fresh. If they aren't, they're past their best.