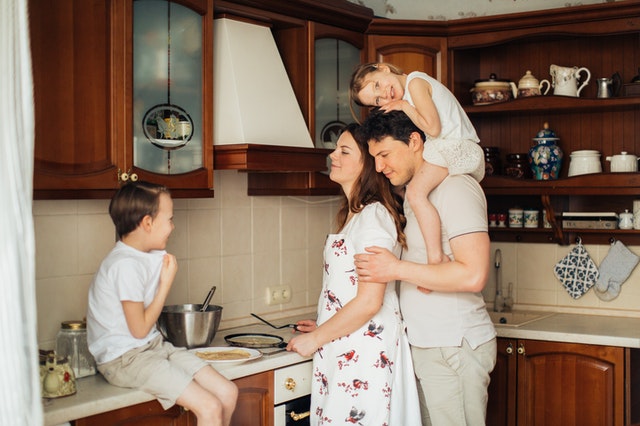 Your home is not just an investment you have made for the future. It is the heart of your family and the place where you build your dearest memories. At the same time, you might have essential documents, certifications, and items with economic and emotional value. However, houses and properties are subjected to several risks no family can afford to ignore. All this makes it paramount to protect, maintain, and look after your family home in the best way.
Keep Up With Those Maintenance Tasks
Keeping up with the several maintenance tasks a household requires is tricky, especially if you live a fast-paced lifestyle. However, keeping the walls, roofs, utilities, pipes, and foundations of your house healthy and clean can drastically reduce the risk of incidents. Whether you decide to do this yourself or have invested in a professional company's services, checking on the inner structure of your home is something that you should be doing regularly. 
Fire Prevention Basics
The eventuality of a fire is something that we don't tend to pay much attention to. However, this can be one of the most destructive situations for both your home and your family, and can seriously damage your financial situation. While a well-crafted insurance policy can help you solve the financial damage you have perceived, this might not be enough to get you back your memories and valuables. Upgrading your smoke alarms, keeping flammable items away from the fire, and never leaving fires unsupervised are at the core of the fire prevention strategies to put in place.
Know Who to Call
If a fire or flood does happen, acting promptly and proactively can play a significant part in what you can and can't save. Therefore, always having the contact details of a 24/7 Disaster Cleanup Company can limit the damage that a fire or flood can cause to your property. Of course, this should not be a replacement for the precautions you would usually take to protect your home.
Add a Security System You Can Trust
Aside from disasters such as fire and floods, your home can be subjected to criminal action and damages caused by robbers and burglars. An easy solution for any family to implement to prevent this from happening is installing a security system and CCTV cameras you can trust. If you plan to go on holiday this year, ensuring that everything is locked behind you and opting to leave a deterrent behind can help you make the most out of your time off. 
Invest in New Systems
New systems and technologies can help you reduce the risk of damages and disasters. For example, during the winter months, having a heating system that won't increase the chances of catching fires is essential. When trying to prevent kitchen fires, opting for induction or electric cooktops rather than gas-fueled ones can help reduce such a possibility. Regarding the rest of the house, substituting your fabrics and materials for fire retardant textiles can help you enjoy an extra layer of protection.