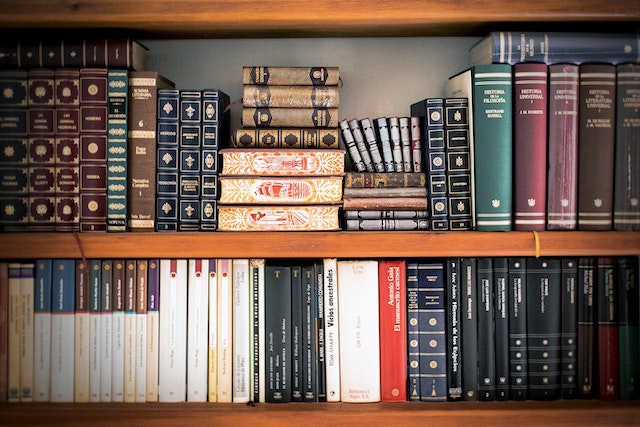 Books usually spawn some of the best stories and ideas out of all forms of media. Unfortunately, many book adaptations suck. There have been countless things that went from print to the big screen without much success. 
So, we're going to bring you a fantastic list of fun movies to watch that were based on popular books. Why? Because they're enjoyable to watch if you want to pass the time, and they also provide you with an extra hobby after; you can go out and read the books after seeing the film, or vice versa. 
Without further ado, here's our list: 
The Lord Of The Rings Trilogy
You could also throw The Hobbit movies under this category, but the original Lord Of The Rings films are just a class above. They really set the standard for fantasy book adaptations, and few have managed to raise a glass to it since. In fact, across all forms of media, the next best thing has to be the early few seasons of Game of Thrones. 
Most people know the plot of LOTR by now, but it follows a fellowship of people as they travel across Middle Earth to destroy the one ring to rule them all. Lots of battles and issues come to slow them down, and it still features some of the best real-life effects of any film today. There's also a new series coming to Amazon Prime soon, so it's the perfect time to dive back into Middle Earth. 
Harry Potter
Again, we're including the entire franchise under one heading. You can't watch one Harry Potter film without watching them all. They provide a very accurate depiction of the books, featuring some amazing settings and one of the best casts for a book adaptation ever. 
The Goblet Of Fire and the two final films are regularly seen as the best, but this is something that works better when everything is viewed in a binge session. It's played a lot on TV networks during the holiday season, so perhaps this could be something you and your family watch over Christmas?
Left Behind: The Movie
Released in 2000, you may not have heard about this thriller film starring Kirk Cameron. However, it's an interesting movie that's based on a very popular book series of the same name. There has even been a remake of the film starring Nicholas Cage in 2014, so pick whichever one of these you wish to watch. For the original, you can watch Left Behind: The Movie on streaming platforms right now. 
It's described as an apocalyptic thriller that focuses on a worldwide disaster. Millions of people vanish, and the main cast works together to unravel the mystery behind this, hoping to stop the end of the world. 
Tinker Tailor Soldier Spy
A really thrilling spy movie that was based on the 1974 book of the same name. It follows a spy who searches for a Soviet double agent in British Intelligence. Gary Oldman takes the starring role in this film and absolutely acts his socks off, making it an instant classic. 
There were a whole host of other massive names in the cast too, including Tom Hardy, Benedict Cumberbatch, and Colin Firth. It's picked up many awards and has been commended for how well it brought the book to life. This is probably one of the films on this list you're unlikely to have seen before – or know that it came from a book. So, go out there and enjoy both!
Dune
Dune is such a fascinating story that combines sci-fi and fantasy into a really rich and deep world. There's a strong political theme running throughout the story, and the books do a fantastic job of explaining it well. A gifted young man is born with powers and he must travel to a dangerous world to help his family and secure their future. It's very high stakes, and very action-packed. 
The book series was released in the 70s and instantly rose to fame. For decades, people have hoped for an adaptation, and they got it in 2021. The movie is a wonderful homage to this amazing story, with a fantastic cast, some incredible special effects, and unbelievable settings. If you like sci-fi, this is well worth watching. 
There you have it; some really fun movies to watch based on popular book series. Let me know if you enjoyed this, and perhaps there will be another post in the future about books that got turned into great TV series! Aside from what's already on this list, is there a movie adaptation you particularly enjoyed?