Making the decision to start creating a healthy lifestyle for your family can be challenging. Every day, there seems to be a new study telling us what we should and shouldn't be eating. And let's not even get started on the exercise thing! But don't worry, we are here to help. This post will discuss four simple ways to start getting your whole family on the path to good health. So read on, and get started today!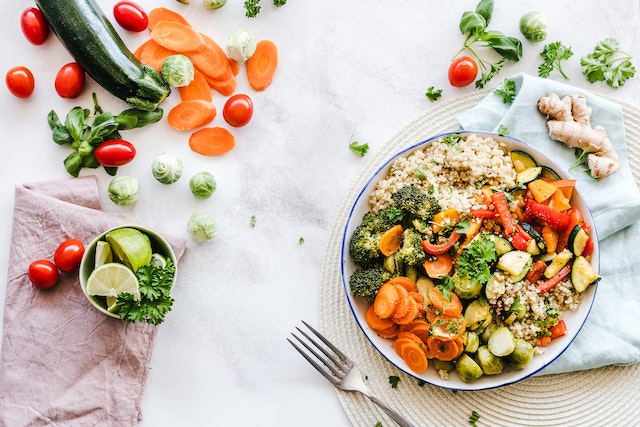 Start by determining problem areas.
The first step to creating a healthy lifestyle for your family is to take a good hard look at your current habits. What are some areas that you know you could improve? For example, maybe you aren't eating enough fruits and vegetables. Or perhaps you are overeating processed food. Once you have identified the areas that need improvement, you can start making changes, you can also consider online food shopping to only buy fresh healthy foods.
If you aren't sure where to start, try keeping a food journal for a week. Write down everything you eat and drink, and then look at it at the end of the week. This will give you a good idea of where your diet needs to work.
Improving quality of sleep.
Most of us are not getting enough sleep. In fact, according to the National Sleep Foundation, adults need seven to nine hours of sleep per night. But for many of us, that's not possible. Work demands, family obligations, and social commitments can make getting the rest we need challenging.
There are a few things you can do to improve the quality of your sleep. First, establish a regular bedtime routine and stick to it as much as possible. This means going to bed and waking up at the same time each day, even on weekends. Secondly, create a relaxing environment in your bedroom by ensuring it is dark, quiet, and cool. Lastly, avoid caffeine and alcohol before bedtime, as they can disrupt your sleep.
Getting Moving
We all know that exercise is essential, but it can be hard to find the time to fit it into our busy schedules. The key is to make it a family affair. Set aside some time each day for everyone to get up and move. It doesn't have to be anything too strenuous, just enough to get the blood flowing. You can even turn it into a game to make it more fun.
If you have small children, try setting up an obstacle course in your backyard or living room. If you have older kids, see if they'll go on a bike ride with you or play catch in the park. And if you have teenagers, challenge them to a friendly game of hoops or ping pong. Exercise doesn't have to be boring; plenty of ways to make it fun for the whole family.
Educate yourself and your family.
Research healthy lifestyle choices and make an effort to implement them into your daily routine. Try to balance your food choices, and encourage your family to do the same. Be active together as a family, and ensure everyone gets enough sleep. Creating a healthy lifestyle starts with making small changes that will significantly impact your overall health.
Deciding to live a healthier life is one that you won't regret. By following these simple tips, you can start creating a healthy lifestyle for your whole family. Implementing healthy habits will set your family up for success in the future.