We always find that the new year brings with it the need to take on a few projects around the home. It is a good idea to take on one or two things each year as it helps to maintain our homes over the longer term, with a rotation of updates and redesigns. It also helps to keep things fresh for us so that we can continue to love the home that we live in. That is why today we are sharing with you some ideas and inspiration, here are 4 projects for the home.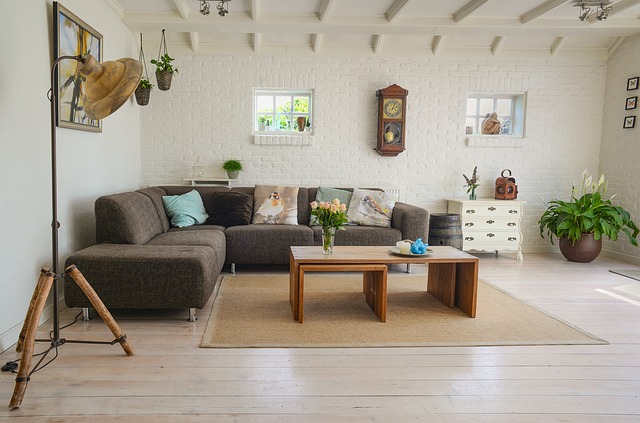 Redesign a room of your choice
There will usually be a room in your home that you have not updated for a while or that you are just itching to redesign. Then make that your project this year and start your planning. 
Think about all of those things that you don't like about the room first, the things that just don't work for you. You can then begin to work out the changes that you want to make. It might be that the layout doesn't work or the decor might be too dark for you, or not bold enough. 
You can look around for inspiration in other people's homes, interior setups in stores and there are thousands of ideas over on Pinterest. Once you are clear on what you want to do, you can begin the work. 
Work on those maintenance tasks
Every home has a variety of maintenance tasks at any one time. There are always things that you can do to work on the upkeep, so make a list of them right now and then you will be able to pull out those priority tasks.
These will probably fall into two categories, as there will be jobs that are one-offs and then there will be ongoing work. For example, you might need to get a tree chopped down in your yard and then you might need to arrange ongoing window cleaning services. Most of us have a variety of jobs like this to do, so aim to get a couple ticked off your list throughout the year. 
Add something completely new
This project is sure to be a lot of fun to plan and do. Is there something that you have always wished you had in your home? Then maybe this is the year to add something completely new. 
Maybe you have always wanted a summerhouse to fill with your craft supplies, with the sun flooding in every day? Or perhaps the dream has always been to have a man cave to spend time in? It might be something more practical such as an extra bathroom or a utility space, whatever it is, if you are dreaming of it, why not do it?
Landscape your garden
It can be easy to overlook your garden when you think about home projects, but you really need to see it as an extra room in your house. 
To work on your yard, you should think about how you would love to use the space. You might want it to be fun for the kids, maybe you want to attract wildlife or perhaps you see it as a place to relax or entertain. 
Approach this project as you would a room within your home and you will have the perfect garden in no time.