Which room in your house do you spend the most time in? The answer is most likely the bedroom, but keep in mind that most of that time is spent sleeping. When we think about the time when you're awake, the living room is most often the answer. Naturally, you'll want the space to be perfect. You'll want to make it the most comfortable and appealing setting possible. With this in mind, what do you need to complete your living room? Continue reading to learn about some of the necessities that will transform the area into something spectacular where you, your family, and your visitors will enjoy spending their time.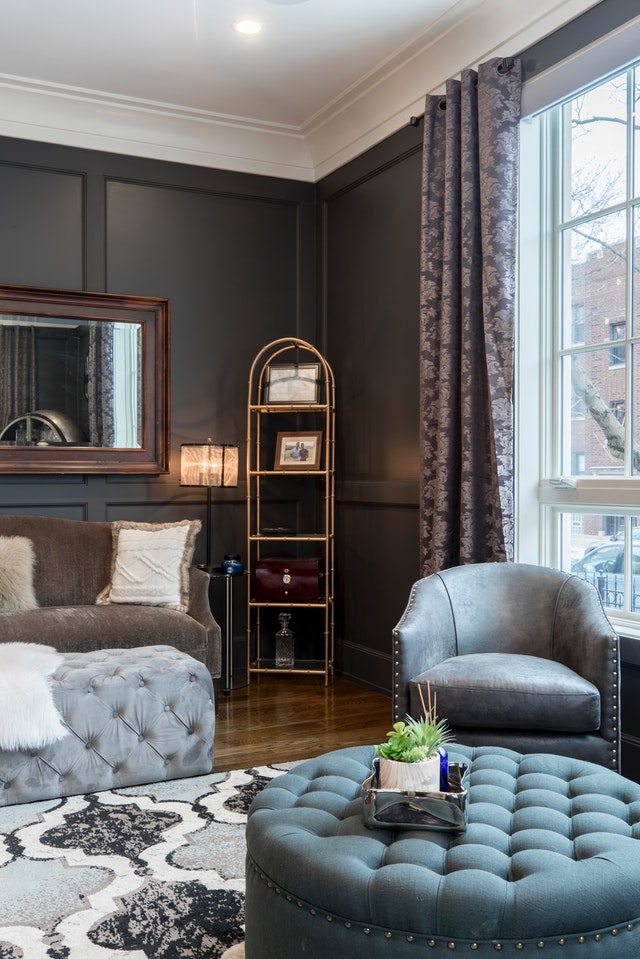 Photo by Alex Qian
A Great Sofa
You'll need a comfy couch if you want a pleasant living area. Because this is the focus point, it must be something you enjoy sitting on (or resting on!) and something you like the look of. It must complement your own style while still being useful. This is not always an easy mixture to nail; you might find a great-looking couch that is hard and lumpy or a comfy sofa that looks terrible. This is why it is important to take your time while looking for the ideal couch for you.
You should also examine what additional roles you may want the couch to undertake. Should it, for example, contain storage? Perhaps you love to have visitors stay, in which case a sofa bed is required. If this is the solution you need, make sure that your sofa bed will fit before purchasing it; keep in mind that you will need adequate room around each side for comfort.
An Area Rug
There are many reasons why having an area rug in your living room is crucial if you want the space to look its best. The first benefit is that it will make the space much more comfortable; walking about with bare feet on hardwood floors or tiles is not a pleasant experience. Even if you have carpet underneath, a rug can add a sense of design and harmony to a space that other furniture pieces and décor just cannot.
Another advantage of having a rug is that you can alter the appearance of the space whenever you like. Switching rugs is considerably easier and less expensive than putting in a new carpet every time styles change, so having good quality residential flooring covered by a rug that you can replace whenever you want provides you with a variety of possibilities.
Curtains 
Curtains are easy to overlook, but they can truly tie your living room together. This is the element that can offer some height to the area while also ensuring that your design concepts come together properly. Not only that, but having the appropriate curtains means you can have total privacy in your sitting room, and if you have drapes, even natural sunlight will not bother you. This will make the space cozier.
If you don't like the design of the curtains, you could replace them with blinds. They perform the same functions, but many people believe they are more contemporary and fashionable. Whatever you choose, be sure the dimensions are correct, or the whole effect will be ruined.