ZIM's Naturally Based Products
for Pain Relief, Skin Care and First Aid
I have always used Arnica for skin wounds, bee stings, and cracked skin and keep it in my backpack.  Zim's products are totally natural and are creamy and smooth when applied.
Zim's Arnica Max
is specially formulated with Arnica for the temporary relief of minor aches and pains of muscles and joints associated with simple backaches, arthritis, strains, bruises and sprains.
Zim's Advanced Crack Crème with Hydrocortisone
combines Arnica and Organic Aloe with Hydrocortisone for to temporarily relieve itching and rashes associated with minor skin irritations such as poison ivy, poison oak, sumac, insect bites and dermatitis.
Zim's Advanced Gel with Acemannan and Arica
is used as a protectant for minor cuts, scrapes, abrasions and burns.  This product contains acemannan, nature's purest form of Aloe Vera.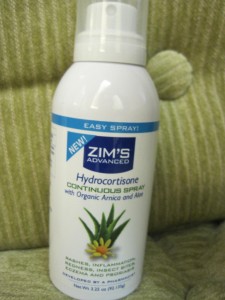 Perfecta Products, Inc. is the manufacturer of Zim's and has been in business over 60 years.  Found in Walmart, Albertsons, Walgreens, CVS, Target, RiteAid and many more stores, this is product you can count on.
I not only use Zim's, I use it on my dogs, and have found that they also get great temporary relief from bug bites, scrapes and wounds.  I always keep it in the house, and on my person, as I hike a lot and need to have natural products that work in an emergency.
Try it!  You will like it!
Ratings are based on a 5-star scale
Overall: 4
Review by Broad "A" – Ava
We received produce to facilitate this review. All opinions are our own
Zim's products are available online at: www.perfectaproducts.com