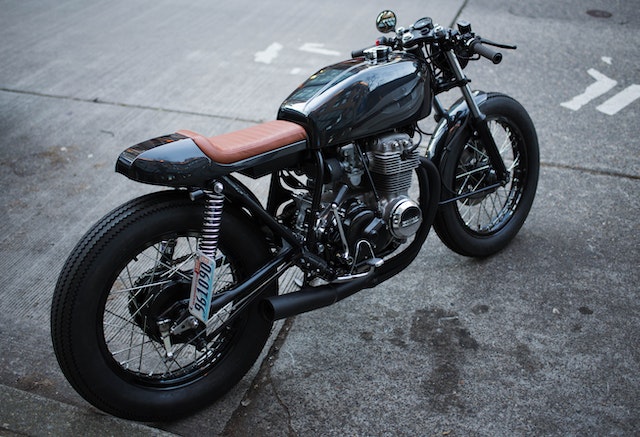 There comes a time in every man's life when he sits at home thinking about different things. All of a sudden, a thought pops into his head – a thought, might I add, that's never been there before. 
I think I want a motorcycle. 
Yep, when this thought enters your head, it's a sign you've reached a midlife crisis. All men go through it as we seek new excitement in our lives. It tends to happen around the time that your kids (if you have any) begin growing up and become more independent. You have fewer responsibilities and want to find new ways of feeling a rush of adrenaline. 
Well, a motorcycle isn't it? It's just a strange thought because you see all the people zooming around on them and they sound cool. In reality, it's a terrible decision – and I'm going to talk you out of it. 
You need to get a license
It's amazing how many men think about getting a motorcycle, but forget that you need a license. Driving a car doesn't automatically mean you can ride a motorbike – they're entirely different. So, you have to go through the effort of learning to ride. If you've never ridden anything on two wheels before, this can be a really daunting experience. Plus, it costs a lot of money. You have to ask yourself, is this really worth it? 
Motorcycles are dangerous
As a middle-aged man, you should probably avoid doing things that present serious risks. You want to be around for as long as possible to continue seeing your kids grow up – and to support your family. Unfortunately, as noted by a Fasig Law motorcycle accidents attorney, motorbikes have absolutely no structural protection at all. It's easy to fall off – and even easier to get hurt. I get that you want to experience a rush of adrenaline, but is it worth it when there's a genuine risk you'll hurt yourself? 
It's wildly impractical for your daily life
You have a car because it helps you get from A to B every day. It protects you from the elements when there's bad weather, you can store all of your work stuff in there, and it's got more storage for groceries. If you have a family, you also take your kid's places in the car. So…why would you get a motorcycle? You won't be able to use it every day because it doesn't fit into the practicality of your life. It'll end up being a weekend toy – but only one that you can use. Realistically, you're buying something that will barely see any use. 
At the end of the day, if you suddenly wish you had a motorcycle, and it's never even popped into your mind before, the chances are you're starting a midlife crisis. The good news is, you've identified it before it's fully kicked in. Now, you can save money by not buying that motorcycle and focus on what will bring you more enjoyment in your life. Perhaps it's spicing up your relationship with date nights? Maybe it involves learning a new skill or joining a sports team. There are many things you can do to add excitement to your life and find a sense of fulfillment without splashing the cash on a motorcycle.