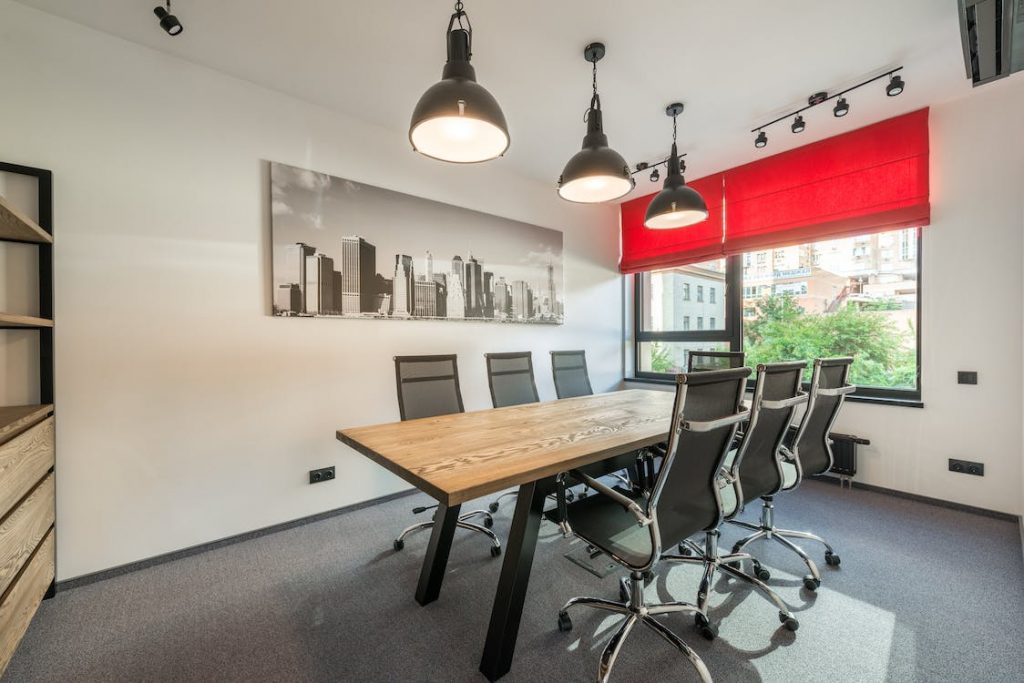 If you are considering renovating your company building, there are a few things you need to know. This guide will tell you everything you need to do to make the process as smooth as possible for yourself and your employees. Read on for tips on planning, budgeting, and more!
How Can You Tell If Your Company Needs A Renovation
If you are starting to notice that productivity and employee satisfaction levels at your company are declining, it may be a sign that your workplace needs a renovation. Some common signs that your office or building is outdated or in need of an update include frequent complaints from employees about poor lighting, overwhelming noise, or inadequate break spaces. Additionally, suppose the layout of the building no longer reflects current trends in how people work, such as telecommuting and remote working. 
In that case, it may also signal a need for a change. Ultimately, any noticeable decline in employee performance, morale, or well-being should be taken as a sign that something needs to be addressed to keep your company functioning at its best. So if you're concerned that it may be time for a renovation in your workplace, the first step is to identify any areas that might need improvement and take action accordingly. And with the right approach, you can help lead your company into a more productive and successful future.
What Renovations Should Be Done To Increase Productivity And Creativity in The Workplace
Several factors can impact employees' productivity and creativity in the workplace. For many companies, one of the best ways to boost both of these metrics is by implementing a series of renovations and design changes throughout their building. Some key elements that should be considered include optimizing lighting, incorporating natural elements such as plants or artwork, and incorporating practical yet comfortable seating arrangements. 
It may also be helpful to consider incorporating areas for relaxation or socializing, as these can help relieve stress and encourage workers to collaborate on projects more efficiently. Overall, many factors can positively impact workplace productivity and creativity, making it crucial for companies to carefully plan out their renovations to optimize these important business metrics.
What Are Some Popular Trends In Office Design That Could Work For Your Business
There are a number of popular trends in office design that could be beneficial for businesses looking to achieve more productivity and efficiency in the workplace. Some of these shared office design trends include open floor plans, ergonomic workstations, and collaborative workspaces. For example, an open floor plan with minimal partitions can help to create a sense of camaraderie among employees, encouraging them to interact more efficiently and fostering better collaboration on projects. 
Additionally, many companies are incorporating ergonomic workstations into their designs, which feature adjustable standing desks and other features that improve posture and ease any physical strain on workers. And finally, collaborative workspaces have become increasingly popular in recent years, as these spaces often include meeting areas where team members can brainstorm ideas or discuss important decisions. Ultimately, by incorporating some of these design elements into their company buildings, businesses can foster a more productive and positive working environment for their employees.
How Do You Go About Choosing The Right Contractor For The Job
When choosing the right contractor for a job in your company's workplace, there are several key factors to keep in mind. First and foremost, you will want to consider the contractor's experience and qualifications. Ideally, it would be best if you looked for someone with a proven track record of successful projects and industry certifications or licenses that attest to their suitability for the task at hand.
Another important consideration is the budget. While it can be tempting to simply work with the lowest bidder, it is important to remember that lower prices often indicate lower-quality work or Materials. By conducting a thorough cost-benefit analysis, you can ensure that you get the most value for your money.
Finally, it is important to consider communication when choosing a contractor. You want someone who can collaborate with you and your team effectively and respond promptly and appropriately to any questions or concerns that may arise along the way. With these considerations in mind, you can feel confident about finding the right contractor for your business needs.
Should You Hire An Interior Designer To Help With The Renovation Process
When undertaking a major renovation project in the workplace, it is often advisable to hire an interior designer. An interior designer can help ensure that the new design is functional while also being aesthetically pleasing and tailored to your company's specific needs.
One of the main benefits of hiring a designer is that they have extensive knowledge and experience working with different architectural environments. This allows them to provide expert advice on how best to maximize the use of space in your business building. They can also offer guidance on what materials, colors, and other design elements from source: www.wallpaperboulevard.com will work well together and effectively create a welcoming and productive working environment.
Furthermore, an interior designer can help you save time and money by taking care of many aspects of the renovation. From collaborating with architects to managing construction contractors, they can take care of all the logistics and paperwork involved in updating your company building. In short, partnering with an experienced interior designer can ensure that your renovation project goes smoothly from start to finish, providing you with a new space that will help your business thrive for years to come.
How Do You Manage The Disruption Caused By A Renovation Project
Managing the disruption caused by a renovation project can be a challenge for any company. In order to effectively deal with this disruption, it is important to have a clear plan and communication strategy in place from the outset. This should involve both management and employees to ensure that everyone is on the same page and that there are no misunderstandings or confusion about expectations.
One key step in managing a renovation project is setting realistic timelines and communicating potential delays or issues as they arise. It is also critical to prioritize specific areas of work over others to avoid excessive downtime for staff or customers and carefully plan daily operations during construction to minimize disturbance for employees. Finally, it is also essential to maintain open lines of communication throughout the entire project so that feedback and concerns can be addressed effectively and quickly. With these steps in place, companies can minimize disruptions caused by a renovation project while still delivering on their business goals.
In Conclusion
Although it might seem daunting initially, renovating your company building can be an exciting and rewarding process with careful planning. By following the steps in this guide, you can ensure that your renovation goes smoothly and efficiently. With a little effort, you can transform your workplace into a brand-new space that reflects the success of your business.