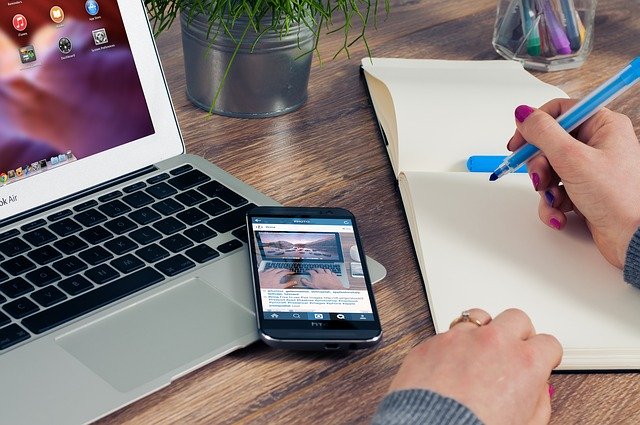 If you're often busy working from home, or freelance, it can be easy to put your working environment to the bottom of your to-do list and find yourself working amongst the chaos. However many times you promise yourself that you are going to sort out your home office, somehow it always slips further and further down the list. Well, below you'll find some great reasons that you need to stop what you're doing and get on with fixing your home office, as well as some tips on what you should include.
1 – It will improve your concentration
One of the best tips for writers and freelancers who work at home is accepting the mess. Dishes need doing? Washer needs to be emptied? Front porch could do with a sweep? Leave it. If it's not a job you could (and should) be doing if you were out of the house in an office, it's not for now. However, this really is easier said than done when you're surrounded by chores you want to get on with. Having a separate space that you can move away from the daily business to focus entirely on your work is really helpful in giving you a place you can concentrate. There's nothing wrong with having a break to stretch your legs and turning on the garbage disposal. But when that turns into sweeping and mopping the kitchen… And there's a window that could really do with a clean… And while you're there, you might as well dust the top of that cupboard… That's when your work productivity levels will drop through the floor.
2 – Don't forget to look after yourself
Although it can be tempting to curl up on the couch with your laptop and diary balanced nearby, this is not the best place for you. A good home office might have a comfy chair or somewhere to sit if you're reading through something or need a spot to think where you aren't staring at a computer screen, but this shouldn't be where you do the main body of your work. Think ergonomically and ensure your eyeline is in line with the top of your computer screen and your chair has adequate back and shoulder support.
3 – Don't let the roof cave-in
If you have structural damage to your home, or you're having renovations done, the last place you need to be is trying to work from home in the kitchen if it's being used as a walkthrough by workmen. Prevention is better than cure so, especially now the colder months are upon us, it will be worth considering sites like heatline.com, which can help stop your pipes from freezing this winter and requiring huge amounts of work and money to repair. A little bit of hassle now will save a lot in the long run. Having a home office, especially if something does go wrong, means you have somewhere available to escape the noise and chaos of workmen.
So what are you waiting for? Find a space in your home and begin to build your new home office.