Protecting your family's finances should be one of your biggest concerns if you want peace of mind and to ensure that they are protected no matter what. You don't want to become ill and struggle to support your family, for example. If we've learned anything in this world, it's that anything can happen. 
Below, you'll get some advice that will help you to protect your family's finances. 
You Should Consistently Work On Ways To Simplify Your Lifestyle
This can be tough, but it's important if you're going to avoid the dreaded lifestyle inflation. It's too easy to allow your lifestyle to inflate over time, purchasing cars that are more expensive to run, bigger houses, and so on. Many people think of this as a natural way of life, but it certainly doesn't have to be this way. Simplifying your lifestyle whenever you can will help to keep your expenses low. It'll also give you a lot less to stress about! 
You Should Pay Off Debts Before They Overwhelm You
Debts can get overwhelming, and if you rely on loans and credit cards to get by things can quickly get out of hand. Put a focus on paying off any debts you have and be as aggressive as you can. You can then get to work on your emergency fund, which can stop you from needing credit again. 
You Need An Emergency Fund
An emergency fund is one of the most important things that a family can have. Get it started asap and then allow it to grow – even if you only allocate a small portion of your earnings to it each month. How would you handle taking a pay cut, losing your job, or a broken appliance? Many would have to go into debt, and this can lead to troublesome times. An emergency fund is beneficial for so many reasons.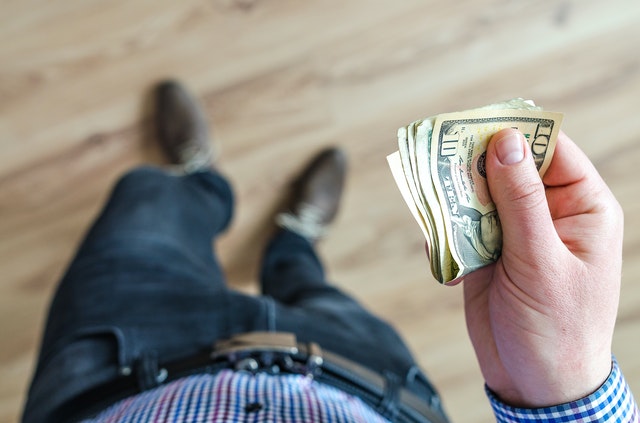 Try To Invest As Early On As You Can 
Investing is a lot smarter than saving alone. Saving is important, but investing helps you take advantage of compound interest and can pay off over time. Start by doing your research to answer the question is an IRA LLC for you? You can then look into various options that will help you to invest wisely. Remember, this is a long game! 
Get The Right Type Of Insurance 
Having the right type of insurance can protect you in a number of instances. Auto insurance, homeowner's insurance, life insurance, and even disability insurance are all things you should do your research on. The last thing you want is to leave your family behind with nothing, especially if they depend on you. 
Invest In Yourself
Protecting your family's finances often means using some of that money to invest in yourself. No, not to buy fancy clothes, but to expand your skills, broaden your horizons, and  improve your education. This will help to protect you should you need to find a new job or even want to start your own business. You want to try to future-proof your skills as much as possible, so consider how you can make yourself more employable and enhance your current skill set. 
You Must Set Clear Goals
If you don't have clear goals laid out, how can you expect to get to where you want to be? Sit down and think carefully about where you would like to be in 5, 10, even 20 years time and solidify those goals by writing them down and making a plan. You could even have regular family meetings to discuss your goals, as well as how close you are to reaching them. Even if it's a family holiday to DisneyLand, you'll ensure that these meetings will keep you on track. You may also teach your kids a thing or two about managing money with regular meetings. 
Make A Will
Many adults don't have a will or even a plan for their estate. If you die, this puts your loved ones in a very difficult position. It could make the process even longer, and things will be determined by things outside of your control. This is why creating a legally binding document will help; so you can ensure everything is as it should be when you are no longer here. Drawing up a will isn't a great thought, and it certainly won't bring you back, but it'll make it easier for those you leave behind. Do not leave this to chance. It'll give everybody peace of mind and once it's done, it's done. 
Are you ready to protect your family's finances?