Have you been thinking about having another baby lately? Maybe you're not 100% sure that this is the right decision for you, or maybe you're pretty sure but just want to make sure you've considered absolutely everything there is to consider. Lots of people decide that they want another baby and then end up going back and forth on whether to do it or not. You're not alone if you feel sure one day and then unsure the next! 
Below, you'll find what you should know about having another baby: 
You'll Want To Get Out Of The House
Getting out of the house when you have more than one child can be difficult, but you need to do it or you'll end up getting cabin fever – and you'll need to make a conscious effort to do it, too. You may need to go to the park, or for a walk. You won't always have opportunities to leave the house, so create them for yourself. If you know other parents, you might want to set up play dates and activities with them. It'll be good for both you and the kids to get out, providing everything has been given the okay by the doctor. 
     2. You'll Never Not Be Multitasking 
Your new normal will be multi tasking at all times. You'll rarely get a moment to yourself and you'll feel like you always have the next thing to think about. Don't stress yourself too much about it; you're probably still doing everything right. 
     3. Your Older Child Is Gaining, Not Losing
Many parents feel guilty about having another baby, almost like their first child is losing out on something. They're not losing out – they're gaining! Having a sibling is a wonderful thing and you're likely giving your first born a great gift. Don't forget it. 
     4. Your Heart Is Big Enough For Two (Or More)
Lots of parents (especially mothers) tend to worry that they won't love their second as much as their first and that they'll have to hide it. Your heart is big enough for two, despite what you might think right now! You'd be surprised at how much of your love there is to go around.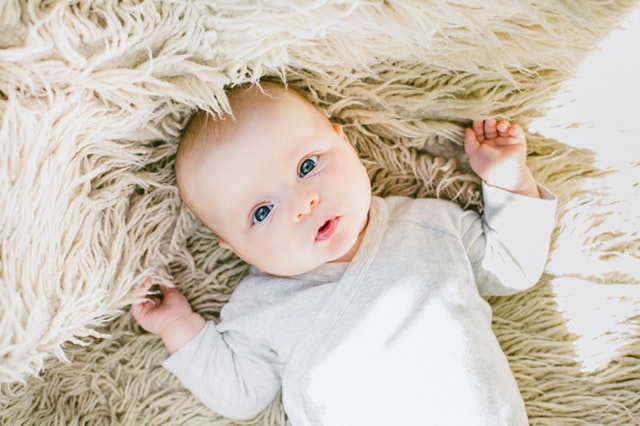 5.  There Are So Many Apps And Resources You Can Use 
If you didn't already know when you had your first child, now you do – there are a ton of apps and resources you can use to make this pregnancy as enjoyable as possible! You can use online calculators to figure out your conception date, as well as apps to track how big your baby is. 
     6. Keep Your Friends Close
Keeping your friends close can be tough when you have kids. You don't have to see them all the time, but you should make an effort to see them when you can. If you drift off from them, you can end up feeling like your identity is just 'mom' and nothing else. You won't have anybody to talk to about stresses and issues either. You can speak to your partner of course, but only you know how supportive they are. You'll be glad you still have friends when your kids grow up. 
     7. Potty Train Your Older Child Before The Second Is Born 
If your first child is ready, it could be a good idea to make sure you potty train them before your older child is born. Just remember that some older kids revert to baby-like behavior once there's a baby in the house, but they will grow out of it. Just remember that you haven't failed to teach them properly. 
     8. Don't Leave The Kids Alone For A Minute
You might just run to the kitchen to grab some water, but things can happen faster than you realize. Leaving your older child looking after the younger one could mean they end up pulling them off a blanket, hurting them, or feeding them something they can choke on with the intention of helping look after the baby. Your older child is not a babysitter, so be smart and don't turn your back. 
     9. Remember – Everybody Is Winging It 
If you stress because you don't feel like you 'know what you're doing', don't sweat it. Nobody does! You can read lots of books, listen to lots of podcasts, and at the end of the day, everybody is still winging it. All you can do is your best.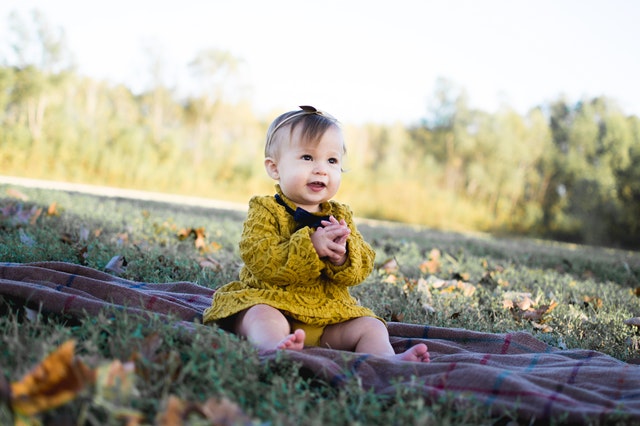 10. Your Second Pregnancy Won't Be Like The First
Your second pregnancy will not be the same as the first pregnancy, and neither will the baby. It's a brand new experience every time, so prepare yourself. Not to scare you, but some parents admit that labor felt worse the second time around and that their bump was noticeable much faster. 
     11. You'll Probably Freak Out At Some Point
You might know in your heart that you're making the right decision, but you'll probably freak out at some point. Everybody feels like this sometimes. You're going to be fine! 
     12. Make Sure You Can Handle A New Baby
It may seem like common sense, but you need to be sure that not only this is something you truly want, but something that will fit into your lifestyle. Is this what you and your partner both want? Can you get a double stroller? How will this change your lifestyle now and in the future? 
Above all else, you need to make sure this is something you're doing for the right reasons. For example, having a baby because you want to 'get it out the way' isn't a great reason. However, having a baby because you feel ready and you want your child to have a sibling to play with and talk to is a good reason.
Some experts recommend that you wait until your first child is 1.5 years old before having a second, but you'll need to do your own research and figure out what's right for you. Things don't always happen like that! 
Are you ready to have another baby? Leave your thoughts below!