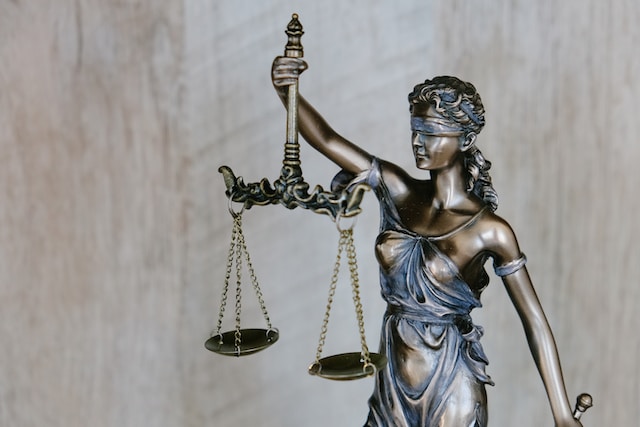 One of the scariest things anyone can go through would be legal trouble. Legal trouble is down terrifying, and it's so easy to see why. Unless you're a lawyer, you're going to be constantly hit with confusion; large terms and even things that were supposed to be simple such as filling out forms like the SF95 will all immediately become so confusing. 
While yes, it's far from ideal, everyone in some way, shape, or form will have to deal with legal trouble. One of the more smaller things would be paying a ticket or a fine for how you parked; annoying but not scary, right?  But when it comes to the bigger events that happen, what can be done? Keep reading on to find out!
Pay What Needs to be Paid
If you get into legal trouble and don't want to fight the ticket, pay it. This is the fastest way to resolve your issue. You're going to have fewer hassles to deal with and less legal trouble. The only catch has the funds to pay for what needs to be paid. Do you have the income to pay something so it can be swept under the rug and forgotten about? Depending on the court, you may be able to pay your tickets, fees, or whatever online using a credit card or by mailing in your payment. You sometimes don't even need to interact with anyone. But overall, this can be the more stress-free way to get out of a stressful situation if you don't want to deal with fighting. 
But there is one thing you need to remember, though, it's all going to depend on what type of legal trouble you're in, where you can easily pay and be over with it. Sure, you can always settle things out of court, something the wealthy and businesses do, but if it's something like a fine or ticket, just going ahead and paying rather than fighting it could be the best way to get yourself out of all of this. 
Consult an Attorney
Chances are, you already know a large number of reasons to hire a lawyer. When it comes to legal trouble, they should be the number one person that you should hire. The law is very confusing; the terminology has a way of being very confusing as well.  You essentially need to get a lawyer for most legal-related issues nowadays, from divorce, custody, assets, lawsuits, and pressing charges, and it can keep going on and on. While yes, lawyers tend to get a bad reputation; you just can't expect to be successful in what you want to do unless you have a reliable lawyer on your side. 
Many people find that consulting with an attorney is a helpful first step, especially if they are unsure of what to do next. It can also be useful if you are in a particularly heated or emotional situation, such as a dispute with a person you know, a scary situation with a criminal, and far beyond that. But of course, before you consult with a lawyer, you're going to need to find the right one to hire. 
Honestly, hiring the right one can actually be the toughest part. Chances are, you've been all the silly commercials, radio jingles, and billboards that are plastered with lawyers. But what you need to do in order to ensure that you have a good lawyer is hunt around for referrals. Make sure to ask your friends and family and read local reviews too. You want a lawyer that's going to take your case seriously and help you, not someone that doesn't care about you or your situation but still expects a paycheck for their limited effort. 
Talk to Friends and Family for Help
In nearly any situation where someone is in legal trouble, the best thing you can do is reach out to loved ones for help. Sure, the conversation can be difficult to have, but going to your support system will be the best way to go because you know they will try to help you out however they can. Just think about what you want to accomplish when talking to your support system. 
Are you wanting advice? Are you wanting help? Do you need connections? Financial help? When you're reaching out in this tough situation, make sure you know exactly what you want to get out of all of this. 
In the end, being in legal trouble is an issue no one wants to be in, but it's one of the more common issues that everyone gets into at least once in their life. So when you're in legal trouble, just make sure you know exactly what to do.