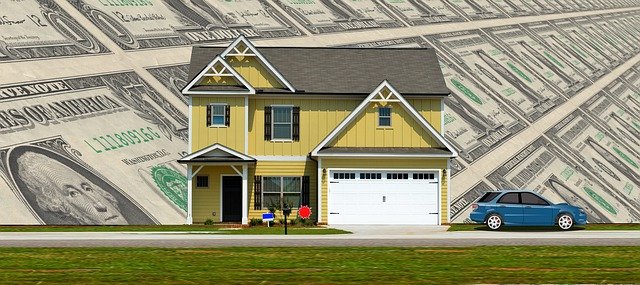 If you have grown a little tired of looking at the same four walls day after day, you are not alone. The current social climate means that we are all somewhat forced to spend more time at home than we'd like. Therefore, making a few upgrades could be the key to achieving a more enjoyable 2021.
However, funds are probably a little tighter too. Therefore, looking for budget-friendly solutions is advised. Focus on the following aspects, and you won't go far wrong.
Creating A More Natural Vibe
You can't enjoy the great outdoors in the same way that you could back in 2019. So, it's vital that you learn to inject some natural tones into your living spaces. The impact on your mindset is even greater than the influence on the vibe of your rooms.
A few coats of paint and increased natural lighting will set you on the way. Meanwhile, heading over to lovemybonsai.com will enable you to redefine a room in the easiest way possible. The whole atmosphere will become calmer while the attention comes without taking up too much space.
For a slightly bigger upgrade, you may consider adding a sliding patio door. It will cost, but it also boosts the property value.
Building A Designated Home Entertainment Space
The possibilities for home entertainment have increased dramatically in recent years. Therefore, persisting with the basic lounge setup is a little ill-thought-out. Not least because you rely on the tech systems more than ever due to the restrictions in many locations.
Building a designated area for home entertainment can be focused on whatever your family loves most. Whether it's gaming or watching movies, you can use projector screens or new furniture layouts to work wonders. In fact, it needn't be limited to internal rooms either as a patio cinema can be amazing.
Sure, some tech facilities are expensive. However, a few hundred dollars for a PS5 or a projector is nothing compared to other home transformations.
Making Rooms Look Bigger
Most people wish for a bigger home. And then they make things unnecessarily difficult for themselves by not utilizing the space they have. If you wish to make your home look larger, finding new storage solutions is an ideal solution.
Smarter storage spaces can be found under the stairs by adding hooks to the walls or using geometric shelving. Further steps to make rooms look bigger include losing bulky cabinets for shelves or adding add directly to the wall. You can print your own canvases at canvasdiscount.com.TV brackets are another option.
It will claw back a lot of valuable floor space. If you have any retractable or fold-up furniture, take advantage when they're not in use too.
Designing A More Attractive Front Yard
The value of curb appeal may seem smaller than ever if you're not leaving the home as often. On the contrary, it has an even greater role to play. It can set the tone for when you return home after a trip outside. It also delivers an added sense of peace.
Simple steps can include painting the door or fence, adding a new mailbox, and installing new tarmac. Alternatively, the addition of ornaments can work well. Crucially, though you should keep the frontal area of the house well maintained. When supported by good lighting, which also aids security, you will see great results.
If the outside spaces reflect the inside spaces in a positive manner, it can only have a positive influence. Embrace it.