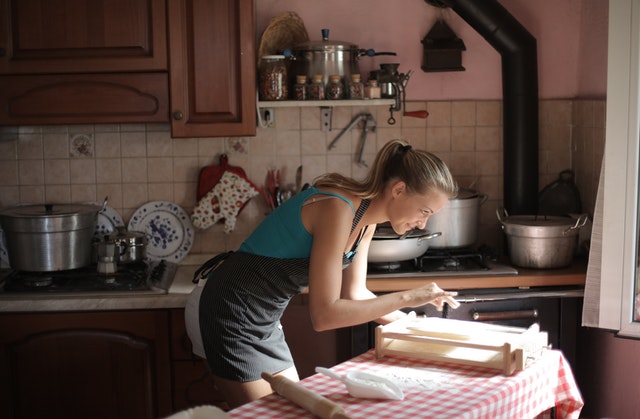 You may find yourself spending more time at home these days with the Coronavirus quickly spreading. You want to avoid becoming bored and sitting around a lot because over time it may hurt or harm your health and well-being. You must find ways to fill the days in ways that are gratifying for you and help you to maintain a positive outlook.
Take the time to review the following ideas of activities that you can do around your house so that you can stay busy and engaged in life during these uncertain times. While it may be an adjustment for you if you're an extrovert and are used to being out and about, you may also find it quite enjoyable to spend some time around your home. Let this be a chance to explore new avenues and ideas for how you can preoccupy yourself and not let worry or boredom take over.
Hop Online
One way to keep yourself busy and engaged at home is to hop online to do some work or have some fun. There are so many options when it comes to being on the Internet that your possibilities are endless. For example, you can watch funny videos, take quizzes, research a subject matter, and play games if you choose. You're going to want to ensure you research the best internet providers in your area so that you have a strong and reliable connection for all your online needs. You can avoid headaches and slow speeds when you put some effort into choosing the right provider for your home.
Paint
Another idea for keeping yourself busy and engaged at home is to paint. You can paint pictures on a canvas with your kids or start painting your walls around the house a new color to spruce them up. There's so much you can do with a can of paint and a creative mindset. You can also choose to paint old furniture or the wood trim in your house white to make your space feel more modern. Painting is a mindful activity that will help to ease any anxiety or worries you're feeling and will be a fun way to spend your time.
Watch A Show or Movie
Keep yourself busy and engaged at home by finding a new television show to enjoy or by watching a favorite movie. Change into your comfortable clothing and make a delicious snack and sit back and enjoy some time to relax and not have to think. There are so many choices out there that you may need to spend some time reading reviews and recommendations before you commit to a particular show or movie. You might even want to consider having a movie night a few times a week as a family so that you can relax together.
Read A Good Book
Reading is a healthy and engaging way to spend your free time. It's good for your mind and will allow you to expand your vocabulary and will help you to feel at ease once you feel lost in a good book. Choose a quiet spot to read in your home and make yourself a cup of tea so you can put your mind and body at ease as you begin your story. Reading is known to be a useful stress reliever and also can help you to slow a racing mind and to fall asleep quicker. The many benefits that come from reading will make the activity well worth your time.
Spend Time Outside
Nature has a way of making you feel instantly relaxed and happy, especially when you've been cooped up inside for some time. Therefore, keep yourself busy and engaged at home by spending more time outside. There are a wide variety of activities that you can do in the outdoors to fill your schedule and avoid feeling bored. For example, you may want to work in your yard or garden, write with chalk on the sidewalk with your kids, or sit on your patio and enjoy a cup of coffee under the warm sunshine. Take advantage of the weather when it's nice and challenge yourself to be outside more often. Breathe in the fresh air, admire the blooming flowers, and let the beautiful surroundings help you to feel at ease. You'll likely be able to reduce your stress and put a smile on your face when you immerse yourself in nature.
Call A Friend or Family Member
When you're stuck at home, it's a good time to call up an old friend or a family member who may be lonely. You can keep yourself busy and engaged in your house by connecting with others through technology. You can pick up the phone or ask them to participate in a videoconference with you so you can see each other. Use the extra free time you have to continue to work on and build your relationships with others. Even though you can't be together in the same room, you can still chat and connect remotely.  
Exercise
Use your time at home as an opportunity to exercise and get into better shape. You'll be able to keep yourself busy and engaged around the house by setting new fitness goals for yourself. There are a variety of workouts you can pull up on your computer or TV and do in your living room. Secure yourself a set of weights and begin to build muscle without having to travel to a gym. Exercise is an excellent way to improve your physical abilities as well as boost your mental health. Although you may be hesitant to get started, think of how good you're going to feel after a rigorous workout to help stay motivated.  
Clean & Declutter
There's likely always some sort of cleaning or decluttering project you can get started around the house. Now is your chance to tidy up your space and belongings and make your home more beautiful. Therefore, keep yourself busy and engaged at home by cleaning out your closets or basement and getting rid of old items you no longer need or use. A clean home is a happy home and will help to keep dirt and germs from lingering. Come up with a to-do list and schedule you can follow so that you can keep yourself on track and tackle each room.
Cook
Furthermore, you can keep yourself busy and engaged at home by cooking meals and desserts for you and your family members. Prepare meals in advance, so you have them for the week or challenge yourself to a new recipe you've wanted to try. Cooking can be very relaxing and rewarding of an activity if you take your time and go easy on yourself. It's also a wonderful way to spend time with your kids and have them help prepare foods you want to eat. After you finish cooking, make it a point to sit down together as a family and converse with one another.
Conclusion
Being at home isn't all that bad, and can be quite enjoyable if you commit to making the most of it. Keep this list of ideas handy so that you can put them into practice as you find yourself bored around the house and looking for ways to fill your schedule. Give them each a try so that you can have some variety in your days and expose yourself to different types of activities. Remember to involve your kids or the whole family when it makes sense so that everyone in your household is staying healthy and happy.