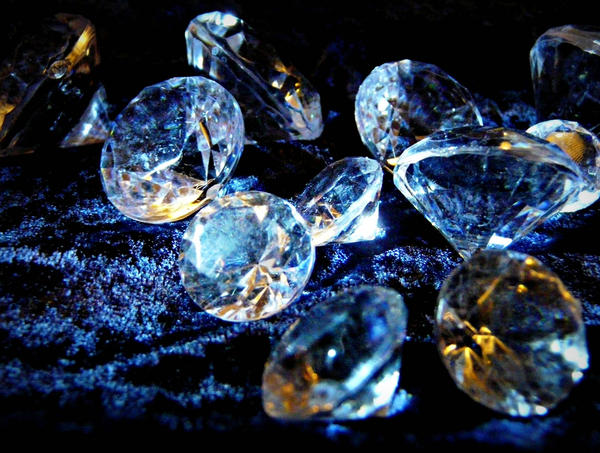 The trend of online shopping has a new entrant in the name of jewelry. Many online shopping sites sell both gold and artificial jewelry. This jewelry includes pieces for both men and women. Those who don't have enough time for shopping were buying these products online. That was earlier. With good offers pouring at all sites many have started purchasing even these items online to save few more bucks. Moreover, the option of buying artificial jewelry in sets has attracted more people to online shopping. This Categories of jewelry

Many types are available at every site. Most of the jewelry products are earrings, anklets, bracelets and bangles, necklaces and pendants and rings. These are in women's section. There is a separate section for men where they can buy products such as bracelets, chains, rings and earrings etc. Since many brands have started producing artificial jewelry, all the shopping sites stock these artificial jewelry from those brands. This artificial jewelry is gold plated or silver plated with some stones or pearl work. There are even sites that sell gold jewelry.
Branded online shops
Jeweler brands themselves have started selling their products online. This is being done by their dedicated sites where their brand products alone are sold. This is more prominent with gold jewelry shops. Most of these gold and diamond jewelers have an online shopping site selling their designs. There is no difference in the price. It is the same price in retail shop as well as in online shop.
This is becoming an increasing trend with artificial jewelry manufacturer as well. They have their dedicated shops and some offer free shipping above a certain order value.
Benefits of online shopping
A list of benefits can be mentioned when it comes to online shopping. Many brands under same roof are available for consideration. Filters based on color, size and category are available for enabling the customer to make their choice easily. One can also easily sort in the category based on the price. Every product is mentioned with the price and hence, it is easy to sort out which one is needed by the customer. Also, many sites have the process of showing similar products based on the customers browsing activity and attract them to buy from their sites. Offers provided by the online shop helps saving some amount as well as the time by buying online.
Before payment
Before paying for the jewelry, please go through the terms and conditions given below the product. Check the material of the product and the ways to use it. Some items cannot be returned on certain conditions. Please check what those conditions are and how the returns will be processed. When buying gold jewelry go through trusted sites. Check out the certifications given for the authenticity of gold. If there is any problem with the product, check how it will be processed by the site.