I received this product to facilitate this post. All opinions are strictly my own.
I TRIED the Naipo Shiatsu Foot Massager with Heat, Tapping, Kneading and Air Compression for Foot Massage …. And here is what I discovered:
Pedicures are not my thing. 
I don't like anyone touching my feet.  But lately, since I was a ballerina from 2 years old to 12 years old, my feet have been letting me know that they don't like my legs walking on top of them and they don't like feeling BLAH.  So I decided to check out foot massagers.  The one I loved was the  Naipo Shiatsu Foot Massager with Heat, Tapping, Kneading and Air Compression for Foot Massage.
The first thing that I did was check out Naipo's model on YouTube.  Here it is!
Who?
What?
Relaxation and taking the stress out of my toes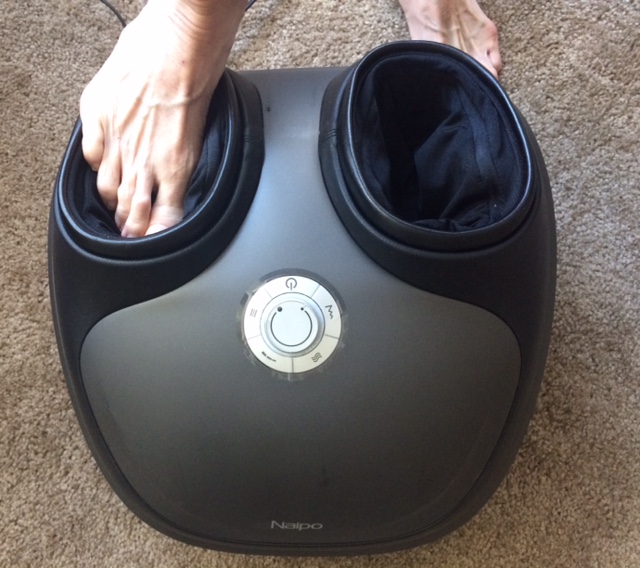 When?
Where?
How?
Easy.  Just follow the directions and go go go!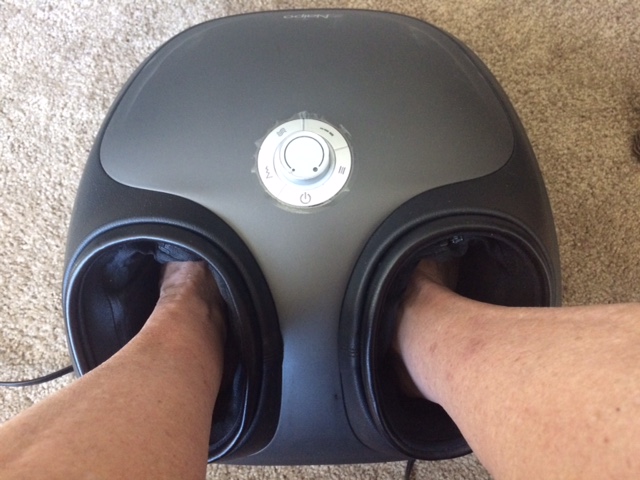 Product Features:
1.  Wash by removing covers inside of massager;
2. 15-minute auto shut-off provides you a free time at ease;
3. Sleek modern design with gray and black color looks simple elegant.
4. Good gift for parents, family, or friends.
Just the numbers:
Measures: 5.7*15.4*10.3 inches
Weight: 20.59 pounds
Fits up to: US Size 11 shoe
Suggestions:
Its weight is about 20.6 pounds, it maybe too heavy for some one to move it. If possible, we suggest you use it in a fixed position and don't move it too often.
Package Includes:
1× Foot Massager
1× User Manual
The user manual made this machine simple to use.  The dial on the front of the machine is almost self explanatory but I found the user manual brief and complete and easy.  Each mode has extra features for different tapping, air constriction and heating results.  Very very easy to use.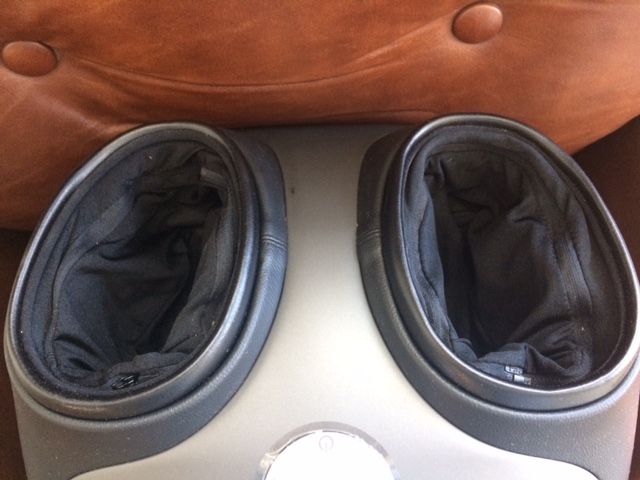 The only thing that I did not like about this machine was the weight – over twenty pounds.  It was still portable however and everything else worked beautifully.  The fifteen minutes shut off was perfect as the machine itself regulates its own use.
My toes tingled, my feet danced, and I felt like new after using the Naipo Shiatsu Foot Massager with Heat, Tapping, Kneading and Air Compression for Foot Massage unit.
From the Naipo site:
Switchable Tapping Patterns – As the world's first foot massager with tapping, its tapping can be single used while the mode button is not working, and the tapping patterns are cycle through continuous, pulse and wave-like, give you more choice to pick up your favorite.
Wide-range Tapping Speed – Its speed can be controlled by CW/CCW button, and find the best way to make your feet and calf muscle relax completely.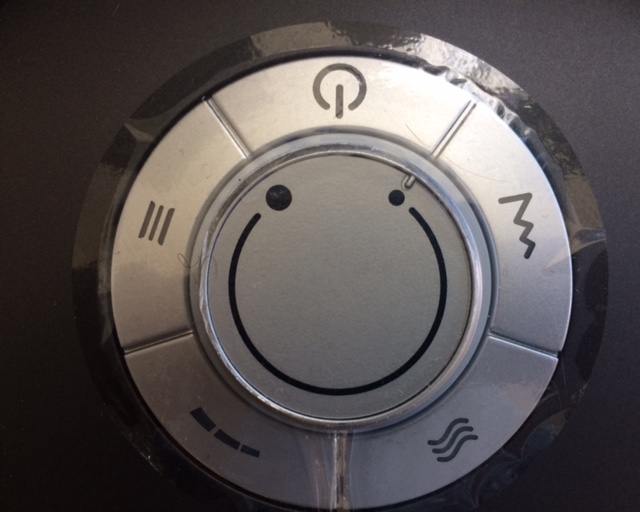 Multiple Massage Combination – The mode button provides 3 different massage combination make you feel ultimate massage trip; mode1: airbag + heating + tapping, mode2: airbag + kneading + rolling + tapping, mode3: airbag + heating + rolling.
Removing Fatigue – 3 distinct air compression patterns, from low, medium to strong, don't worry it can squeeze so hard to hurt your feet, with gentle smoothing warmth heating and kneading, improving blood circulation,removing fatigue and stress.
2 Year Warranty – You can return your undamaged product and packaging within 30 days of purchase to receive a FULL REFUND for any reason. We're also offering 24-month warranty for quality-related issues.