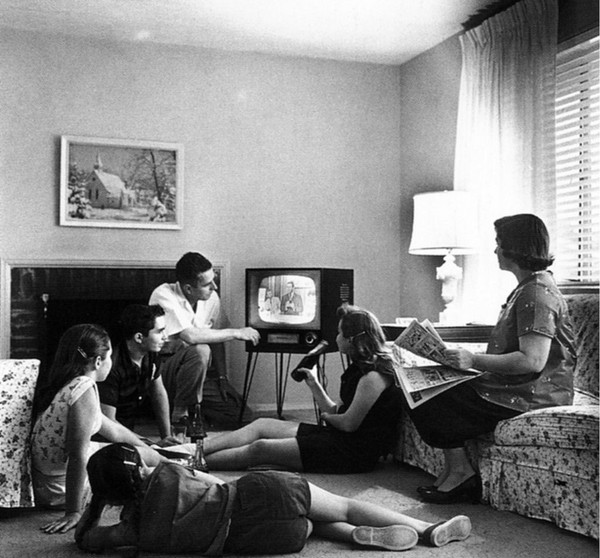 Today we have a sponsored post about one of our favorite subjects…TV series on DVD's.
Many people love to buy TV series on DVD because they can sit down and watch it in their own time. They don't have to wait a week for the cliffhanger to be solved. There are few TV series that are a "must" to buy on DVD. But let's humbly suggest a few:
Breaking Bad
According to IMDB.com, "Breaking Bad" is one of the best shows to watch on DVD. "Breaking Bad" is a show on A&E about Walt White, a chemistry teacher who is diagnosed with cancer. It all starts with him just trying to pay for his treatments by producing high quality crystal meth. He gets caught up in the business instead of quitting after his cancer treatments are done. The power surrounds him as he tries to keep his secrets away from his suburban family and fight off the drug lords at the same time.
Seinfeld
"Seinfeld" gripped viewers for almost ten years. Seinfeld stands out because it's just a fun sitcom that many can relate to. None of the characters were related and were just friends who enjoyed one another's company. "Seinfeld" is often stated as the sitcom about "nothing." Each of the characters have distinct features and are all hilarious. If you want a good laugh, "Seinfeld" is the perfect DVD series.
The Sopranos
According to the A.V. Club, one of the best TV DVD series is "The Sopranos." This drama ran from 1999 – 2007. "The Sopranos" is about the family of Tony Soprano, a family man mixed up with the mafia. It follows the dark world of the mafia along with the other side of a mafia leader's life with his family. Tony Soprano is also always trying to find himself through therapy and trying to understand why he has this life of violence.
Friday Night Lights
It was never a huge hit on television, but this drama packs a punch. "Friday Night Lights" is based on the book of the same name. It follows a Texas football team as they lead their everyday lives and find themselves on the field every Friday night. The coach and his family are at the center trying to balance life and sports together. The highs and lows of the players and those that surround them will tug at your heart. You can also see a lot of action and football fun so it's good for both men and women of all ages.
So many of these shows you could have watched when they were live – and perhaps you did. Choose the right TV service and you'll be watching the next crop of must-see shows. Okay, here's the last two you'll want to watch on your own schedule again and again.
Lost
The best way to watch "Lost" might be DVD. Many viewers were confused most of the series sitting on the edge of their chair waiting for answers. Watching all six seasons of the stranded passengers on DVD is the perfect answer. "Lost" is an action filled drama about the survivors of a plane crash on a remote island. Flashbacks give you insight into the background of each character. "Lost" ranks on many lists as one of the top series of all time.
Cosby Show
The "Cosby Show" is an all-time favorite for men and women of all ages. Not only is it funny, but it's positive and family friendly. The "Cosby Show" is headlined by Bill Cosby himself. He and his wife, Claire raise their five children while both having full time jobs. The show follows the Cosby kids as they grow up and face life challenges. Bill and Claire show us unconditional love and how to laugh through life.
Photo credit: Evert F. Baumgardner / Foter.com / Public Domain Mark 1.0