The best time of the year has nearly arrived! It's even more rewarding this holiday season if you're newly engaged or married. There are sure to be plenty of firsts this season, from getting to know your extended family to form new traditions. Here are some top tips to make your first Christmas as a couple truly special.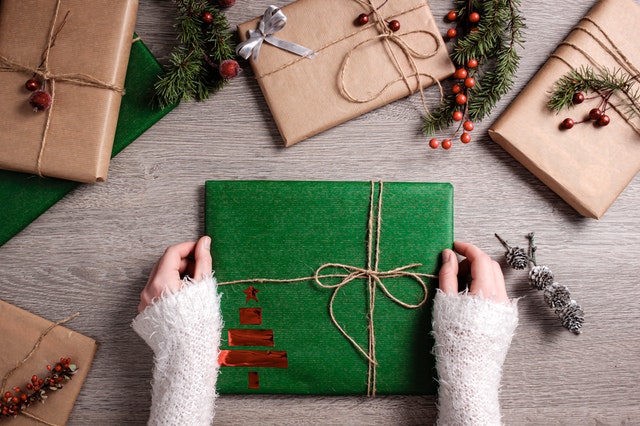 Fill Your Home With Memories
We get nostalgic and sentimental during the holidays. Remember the big year you've had, whether you got engaged or got married. Hang your keepsake photos. Print them, frame them. Make your love story explicit with ornaments on the tree. Every year, make it a tradition to give something symbolic from your honeymoon or your engagement. You could even have a book made called 'Our Love Story.'
Honor Both Family Traditions
Find ways to incorporate holiday traditions you enjoyed as a child into your adult life. Consider a live tree for the piney scent or renting a classic film (ahem, Love Actually). Practicing your negotiating skills is important too.
Create Your Own Traditions
Keeping your childhood traditions is important, but now you are starting something new. Take time every year to implement a few things and maybe even teach them to your children. Test out your gift on Christmas Eve, or bake the French toast recipe you've seen for your Christmas Day brunch.
Plan Time For Just The Two Of You
December is a busy month when family gatherings and holiday parties abound. Deciding what to prioritize can be difficult. During a time that's exclusively yours, pause and reflect on the past year, discuss what you hope to accomplish this year, and talk together about your dreams. Make a plan to revisit your thoughts every year and write them down in a special notebook.
Visiting family? Make sure you fit in some alone time at your favorite local restaurant before leaving. Other ideas? As a married couple, spending the holidays together. It is also possible to stay in your pajamas Christmas day and spend the day with your boo, or have a date night on Christmas Eve and spend Christmas Day with the two of you.
Take A Funny Christmas Photo
Put on an ugly sweater or wear some crazy glasses to make a humorous holiday photo to frame on your wall each year, even if the "real" photograph you put on the card is more traditional. It will make your family and friends laugh, but the best part is that you will laugh together for years to come.
Get Involved
It's easy to start feeling self-indulgent during the holiday season because of all the parties and traveling. Try volunteering together with your partner. Volunteer at a local food bank or assisted living center to help pack holiday meals or join forces with others to decorate the waiting rooms of nursing homes or hospitals.
These are all great ways to spend time with your partner on your first Christmas together. Do you have any other ideas to share in the comments below?