Co-parenting can be a challenge, but it's worth it in the end. When both parents are on the same page and working together, they can raise their children in a stable and loving home. Here are some top tips for co-parenting that will help make things run more smoothly!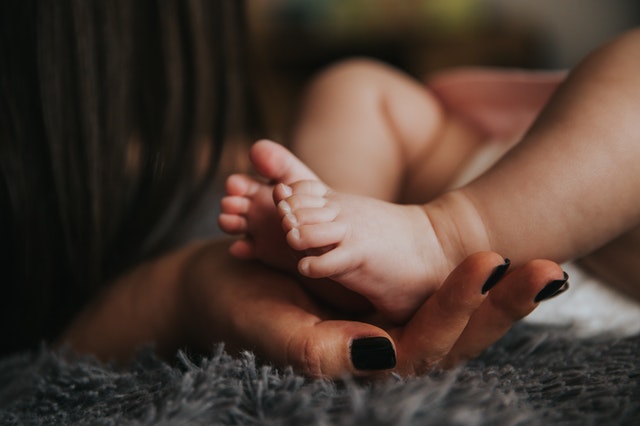 Talk To Each Other About Your Parenting Goals And Strategies.
Before you do anything else, it's essential to talk to your co-parenting partner about how you want to raise your child. What are your goals for them? What kind of discipline do you want to use? How will you handle disagreements? Having these conversations upfront can help prevent many problems down the road. Then, if you don't agree on something, you could seek legal advice for your family law matter and have clear and precise goals and strategies set in place. 
Stay Respectful To Each Other.
No matter how angry you may get, it's important to always stay respectful to your co-parent. Yelling, name-calling, and insults will only make things worse. If you can't have a civil conversation, take a break until you can. Remember that your child is watching and will learn how to act by watching you. If they see their parents fighting and not getting along, they'll think it's normal and acceptable behavior. Show them that it's never okay to treat someone with disrespect, no matter what the situation is.
Communicate Often.
One of the most important things you can do as co-parents is to communicate with each other often. This means texting, calling, or emailing regularly, even if there's nothing significant to report. It's also helpful to have a designated time every week where you talk about everything that's going on with your child, from potty training successes and struggles to school projects and after-school activities. Finally, if something big comes up, don't hesitate to reach out sooner. The key is to stay on top of communication so that no issue ever gets too big to handle.
Support Each Other.
Whenever one of you is going through a tough time, the other should be there to support you. Whether it's a bad day at work or struggling with postpartum depression, your co-parent should be there to lend a listening ear and offer words of encouragement. You don't have to agree on everything, but it's crucial to be able to support each other through thick and thin. In addition, try to celebrate each other's accomplishments! If your co-parent does something great, like getting a new job or completing a marathon, make sure to give them the recognition they deserve.
Cooperate With Each Other.
As co-parents, it's vital to cooperate with each other whenever possible. This means working together to make decisions about things like bedtimes, food choices, and how much screen time your child can have. If you can't agree, try mediation or arbitration to help resolve the issue. Remember that it's always better for the child if both parents are on the same page. Additionally, try to schedule joint activities that both of you will enjoy, like going to the park.
Don't Talk Bad About The Other Parent To Your Child.
It's never okay to talk bad about the other parent to your child. Not only is it disrespectful, but it can also be damaging to their relationship with the other parent. If your child asks you a question about why Mommy and Daddy are no longer together, try to give them an age-appropriate answer that doesn't involve bashing the other person. If you're having trouble answering, it's best to seek professional help from someone who can guide you through this difficult time.
Don't Co-Parent From A Distance.
If you're not able to be in the same room as your co-parent, it's crucial to find another way to communicate with them. This could mean using video chat platforms like Skype or FaceTime or texting/calling regularly. If you're unable to do this, it might be best to seek out other forms of custody arrangement. Co-parenting from a distance can be really difficult and can lead to more problems down the road.
Avoid Putting Your Child In The Middle.
One of the worst things you can do as co-parents is put your child in the middle. This means using them as a messenger or asking them to relay information to the other parent. Not only is this unfair to your child, but it can also damage their relationship with both parents. If there's something you need to say to your co-parent, say it directly to them. And if your child asks a question that you don't feel comfortable answering, tell them that they'll have to ask their other parent.
Avoid A Good Cop Bad Cop Dynamic.
It's important to avoid having a good cop and bad cop dynamic in your co-parenting relationship. This means that neither parent should try to be the "winner" or the one who always gets their way. Instead, try to work together as a team to make decisions that are best for your child. This will not only make things easier on your child, but it will also help to strengthen your co-parenting relationship.
Seek Professional Help If Needed.
If you're struggling with co-parenting, it's vital to seek professional help. A therapist can provide you with tools and strategies to help make co-parenting easier. They can also offer support during times when things are tough. If you're feeling overwhelmed, don't hesitate to reach out for help. Co-parenting doesn't have to be a struggle, but it takes effort from both parents to make it work.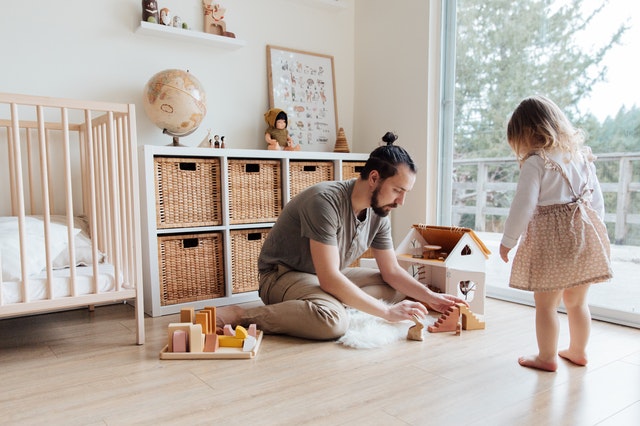 Follow Your Co-Parent's Rules.
If your co-parent has set some rules for how you should behave around their child, it's essential to follow them. This could mean things like not being allowed to drink around the child or not being allowed to swear in their presence. By following these rules, you're showing your child that you respect their other parent and want to abide by their wishes.
Don't Badmouth Your Co-Parent To Other People.
Just as you shouldn't talk bad about your co-parent to your child, you also shouldn't do it to other people. This is disrespectful, and it can also lead to rumors and gossip. If you have a problem with your co-parent, try to address it directly. It's never okay to air your dirty laundry in public.
Don't Compare Your Co-Parenting Situation To Others.
It's important not to compare your co-parenting situation to that of other people. Every family is different, and what works for one family might not work for another. Try to focus on what's best for your child, and don't worry about what everyone else is doing.
Don't Try To Control Your Co-Parent.
One of the biggest mistakes people make in co-parenting is trying to control their co-parent. This can manifest itself in different ways, such as trying to dictate what the other parent does or how they should behave around the child. If you're constantly trying to micromanage your co-parent, it will only lead to resentment and frustration on both sides. Just as you should respect your co-parent's rules, you should also respect their parenting style. If they have a different way of doing things than you do, try not to interfere or criticize them. Every parent deserves the chance to raise their child in the way that they see fit.
Don't Stalk Your Co-Parent Online.
It can be tempting to stalk your co-parent online, especially if you're feeling insecure or jealous. But this is never a good idea. It is a violation of your co-parent's privacy, and it can also lead to more drama and conflict. If you're curious about what your co-parent is up to, try asking them directly instead of snooping around online.
Final Thoughts.
Co-parenting can be a challenge, but it's definitely worth the effort. By following these tips, you'll be on your way to creating a successful co-parenting relationship. Remember that you're not in this alone and that you need to work together with your co-parent to raise your child. Raising a child is hard work, but it's easier when both parents are on board.