Everyone loves their homes and wants them to stay in good condition for as long as possible. However, there are certain items that will eventually need to be replaced due to wear and tear or just plain old age. From furniture and appliances to windows and doors, it's essential to know which household items need regular maintenance or replacement so you can keep your home looking its best. The following blog post will explore six things in your home that you should plan on replacing over time.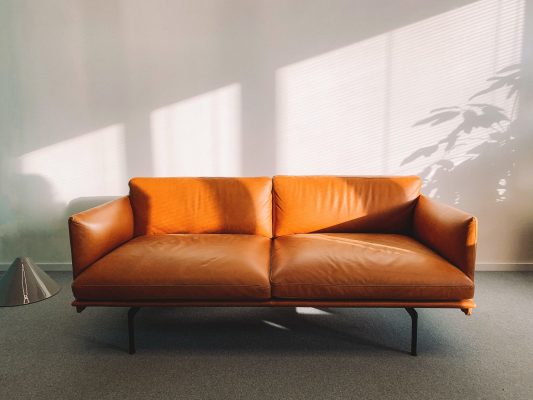 1) Furniture
Furniture is one of the most important aspects of any home, and because of this, it should be taken care of accordingly. Quality furniture can last a long time, but eventually, it will need to be replaced due to normal wear and tear. Over time, fabrics can lose their color and texture, joints can become loose, and screws can come undone. Inspecting your furniture regularly for signs of damage or wear is essential, so you know when to replace them.
When selecting new furniture, look for pieces made with solid wood frames that are held together with corner blocks for stability, double dowels, and heavy-duty screws. Additionally, quality materials like leather or microfiber are excellent choices for durability and lasting comfort. This will help ensure that your furniture will last for many years to come.
2) Windows
Windows are an essential part of the home that can contribute to a comfortable living environment. They provide natural light, ventilation, and insulation from outside elements. Over time, windows may become faded, cracked, or drafty due to wear and tear and exposure to the elements. It is essential to monitor these signs in order to ensure efficient performance and maintain the visual appeal of your home. Replacing outdated windows with new energy-efficient options can help improve your home's efficiency and reduce energy bills.
When selecting replacement windows, look for aluminum frames which are stronger than traditional wood frames, insulated glass packages that trap heat in winter and keep it out during summer months, low-E coatings, which reduce ultraviolet rays from entering your home's interior, as well as grids and trim options to complement your home's style. 
3) Doors
Doors are a critical component of any home and can greatly contribute to the overall charm, character, and function. Over time, doors may become worn, drafty, or even warped due to constant use and exposure to the elements. Replacing old, outdated doors with new ones can improve your home's energy efficiency by helping keep heat inside during winter months and cool air in during summer months. Additionally, proper insulation will help minimize noise from outside disturbances.
Also, ensure the new door has industrial-strength hardware with deadbolt and keyed entry systems for maximum security. You can also choose decorative glass inserts to match your decor for enhanced curb appeal. Lastly, it is essential to have your new door installed by a professional with experience in order to ensure performance and safety.
4) Water Heaters
Water heaters are essential for modern-day living, providing hot water for bathing, showering, washing dishes, and much more. Over time, water heaters can corrode due to rust and sediment build-up. Additionally, the efficiency of water heaters can decrease significantly with age. To ensure that you have an efficient and reliable hot water supply in your home, it's essential to consider replacing your older water heater with a new one every 8-12 years.
There are many different types of Water Heaters on the market, ranging from tankless models that provide an unlimited hot water supply to solar-powered units that use natural sunlight to save energy. Additionally, consider researching options like hybrid models, which combine traditional tank technology with newer tankless technology for maximum performance capabilities. This way, you can be sure that you are investing in the best possible system for your home.
5) Refrigerators
Refrigerators are essential for modern homes, providing a convenient way to store and preserve food. Over time, refrigerators can become inefficient due to frequent wear and tear as well as aging components. Replacing an outdated model with a newer one can help maintain the freshness of your food while also reducing energy bills in the long run. Consider investing in french door models, which feature adjustable shelves and compartments that make organizing groceries and other items easier.
Additionally, look for features like humidity-controlled drawers, LED lighting, spill-proof shelves, temperature control settings, and automatic defrost for optimal preservation of your food items. If you're looking for something extra special, consider integrating an ice maker or water filter into your refrigerator for added convenience. Lastly, depending on the size of your kitchen space or needs, you may want to choose from different sizes, such as full-size or compact refrigerators. With so many options available today, there is sure to be a perfect fit for any home environment!
6) Air Conditioners
Air Conditioners are a must-have during hot summer months, allowing homeowners to keep their homes at comfortable temperatures throughout the year. Air conditioners can become inefficient and require frequent repairs as they age. In order to maximize energy savings and improve performance, it is best to consider replacing your outdated AC unit every 7-15 years.
If you live in a particularly warm climate, consider investing in an ENERGY STAR-certified AC unit which has been designed to save on energy costs. Additionally, look for models that have dual coils or multi-stage scroll compressors for better energy efficiency ratings. Depending on your budget and needs, you can also choose from different types of air conditioners, such as window units, mini-split systems, or central air conditioning systems. Lastly, hiring professionals to install your new air conditioning system is essential to ensure proper functioning and performance.
It is essential to consider replacing certain items in your home over time in order to save on energy costs and ensure proper functioning. To provide the best possible experience for you and your family, make sure to do thorough research before investing in any new items. Doing so will help you select the most suitable option for your home needs and provide a comfortable and enjoyable experience for everyone.