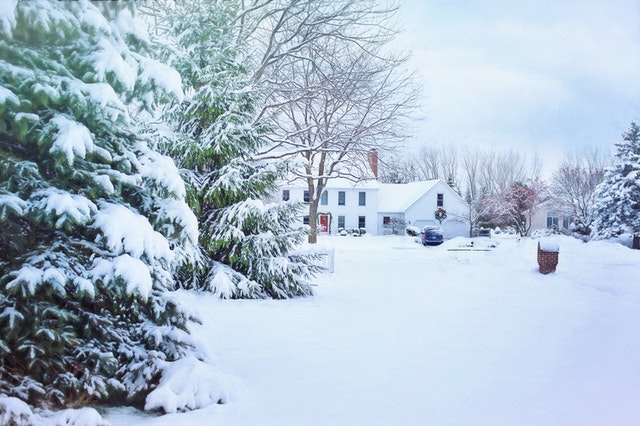 Like it or lump it, there is no getting around the fact that winter is well on its way. While we are currently experiencing the first wave of autumn, mornings and evenings are noticeably colder, there is a chill to the air and it's certainly time to dig out those scarves and woolly hats. One of the best things about the winter months is that after a long day out at work or being away from the house, coming back home to a place that is warm, cozy and you can really relax and unwind. Where you can shut your doors and revel in your home, getting warmed up and enjoying a relaxing evening. If you are looking to prep your home for the colder months, we have put together some top tips that should help you to do just that. 
Switch up the accessories in your home
When winter rolls around, it is time to change up the accessories that you have in your home. Get rid of the lighter-colored items and objects you have and switch them for darker, more plush fabrics. This could be you changing up your cushions, any throws that you have draped over your couch, or the rugs that you have on the floor. You will also want to get out more candles as it is officially the best season to light candles and have your home smelling like a cozy haven. There are many types of candles you can have, but in the winter you are going to want scents such as vanilla, berries, and other slightly heavier and more welcoming scents than in the summer. 
Invest in a wood burner or fire
If your house gets chilly, one of the best and most traditional ways to keep it warm is through a wood burner or a fire. A wood burner is a great way to have your home warmer and smelling of delicious burning wood – while being a bit safer than a log fire. This can be a more veritable alternative if you have children that you don't want to risk getting hurt by an open flame in a real fire. There are a host of wood burners and fires out there on the market, simply do your research and find the best one for you and what you are after. Pinterest can be a great place to do some inspiration searching! It can also be cheaper than having to turn on the central heating every time you find that your home is getting cold. This is particularly true if you have a lot of logs around, such as from your garden which you can use to burn on the fire. 
Make sure all your doors and windows are secure
Over the summer you could find that your doors and windows have deteriorated and that they just aren't keeping the heat in your home like they used to. Not only will this make you much colder, but it can also mean that you lose out on a lot of money by spending on heating being wasted through it seeping through cracks in the doors and windows. It is worth getting a professional in to take a look and give their opinion on your doors and windows and see if you need to get them replaced. There are many examples of new doors you can get that can not only improve the insulation of your home but also give it a whole new, refreshed look too. Renewal by Andersen patio doors is a fine example of a great selection of doors that you can have installed to keep the heat in, the cold out, and have your home looking fantastic. Have a think about if you want new colors, a different style or something else from your doors and windows that your current ones don't give you, and try to implement this with your new ones.
Clear all your drains and gutters
When winter hits, you are going to want to ensure all your drains and gutters are clear. Over the summer and autumn months, leaves and other debris can fall into your drains and gutters causing them to get blocked. Considering that the winter months are often the wettest, this can end up causing a host of problems for you and your home. Try to get them checked as soon as possible and keep an eye on them throughout the colder months too, just to check for no blockages. It might be worth getting a professional to check your pipes too, just to ensure they are in full working order and there are no blockages or anything that could cause damage.
Check your smoke and heat detectors
Being the time of year when you spend time lighting candles, having fires on, and log burners, it is vital that your smoke and heat detectors are in full working order. Be sure to do all the relevant checks well ahead of time to make sure that you, your family, and your home is as safe as can be. If any are running low, replace the batteries and continue to do regular checks all throughout the winter months just to be on the safe side.
These are just a few simple ways that you can get your home ready for the winter months. The winter can be one of the coziest times of year but you want to ensure that your home is really able to handle it. By making sure it is prepared ahead of time, rather than waiting for the truly cold weather to sink in, you will thank yourself when the middle of winter rolls around. You want to make your home the perfect place to relax when it is cold outside and the above will make sure it does just that. What are some top tips you like for preparing your home for the colder months ahead of time? Let us know in the comments below – we would love to hear from you.