This post has been sponsored by Slickdeals. All opinions are strictly our own.
We both love to shop.
But, even more important than that, we both love to save money. So, we hunt for the bargains. We even remodeled our whole house recently finding the best buys in cabinets, countertops, floors, and even hired a contractor who gave us an incredibly low price (and did a GREAT job). From what we wear to what we eat, we try our hardest to get the best that we can at the lowest prices. Even Jack and Betty (our Boston Terrier and American Bulldog) get great food, at rock bottom prices.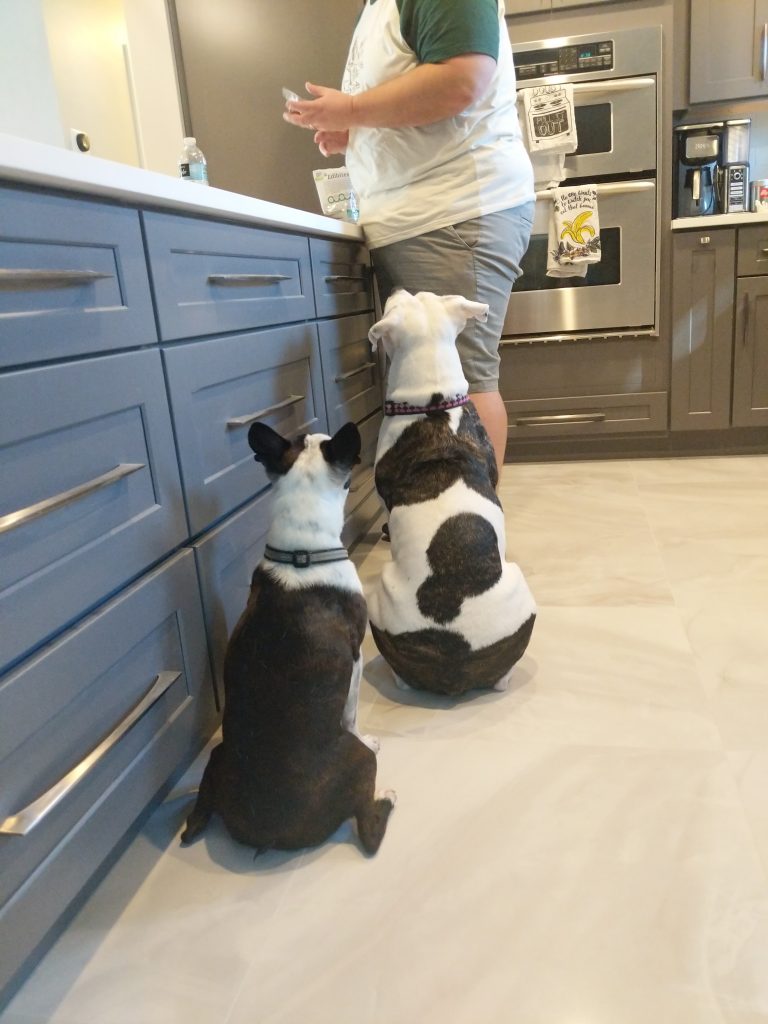 We love shopping for them at Chewy
They carry all of the brands that our veterinarian recommends and allows us to get them treats, toys, and everything two spoiled dogs could ever want. We have bought their bedding, bowls, and have their big bag of kibble delivered every month. Of course, we stock up when those things are on sale, and we check Slickdeals regularly to save even more money at Chewy.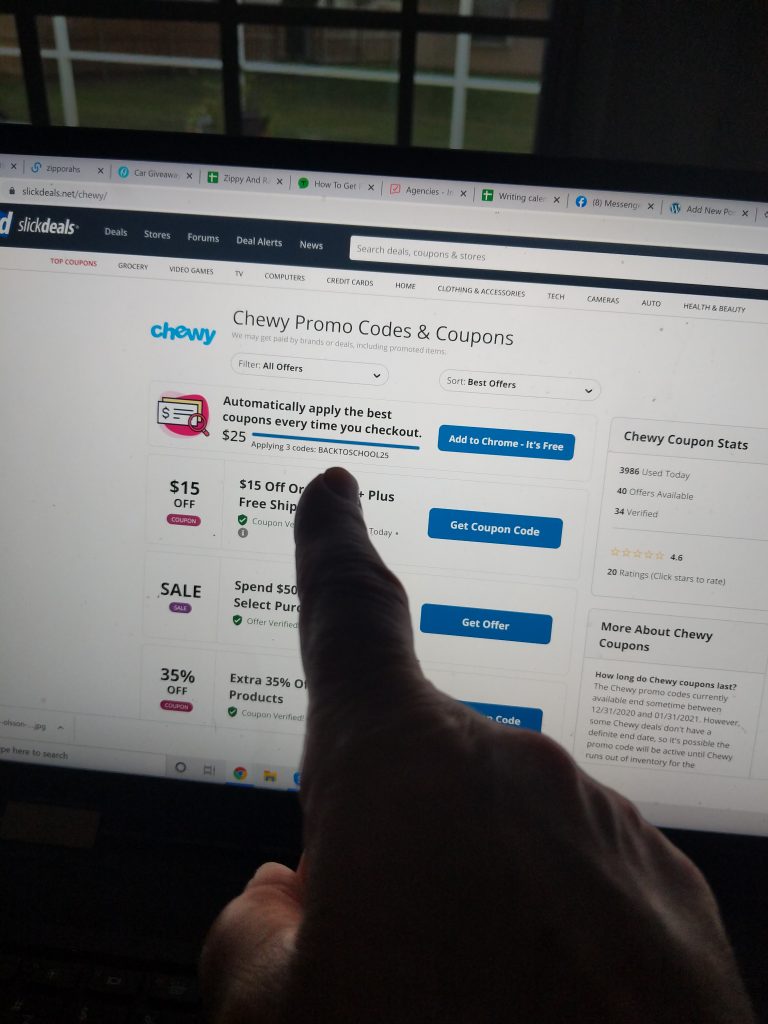 Why do we check Slickdeals first? 
Slickdeals offers deals, coupons, promo codes, and discounts. We love being able to use those promo codes on those GIANT sized bags of Crave dog food, and the two of them won't leave the box alone if they smell Full Moon Chicken Jerky dog treats (their favorite). We learned that we could use Slickdeals and set up deal alerts to get notified on the latest deals. They even have an app so you can get deals at your fingertips when you're not near your computer.  Plus, the Slickdeals browser extension auto applies coupons for us.
Save money every day.
We love checking in not just for the pups, but also for just about everything that we can buy both online and in-store. After spending too much over the holidays on gifts, we're being EXTRA frugal now and thanks to Slickdeals, it's a breeze. Now….what should I shop for next?