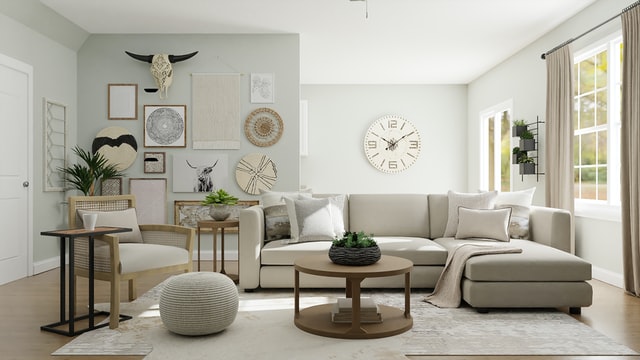 Are you thinking of redecorating your home? You've come to the right place; it's also a great time for your to start thinking about the process before you commit your time and resources. A little planning goes a long way, so read on and make sure you keep your project under control.
Choose Your Style 
If you're redecorating your home, you are probably somewhat bored of the style you have already; interior design experts say that people become dissatisfied with their home's style every three to five years, so you're not alone. But there are many styles to choose from. 
Some of these styles include transitional, modern, contemporary, and farmhouse; each design style has its charms that will inspire your life in the coming years. That's why you need to choose carefully and decorate your home with a style that is personal and contemporary.   
Plan Your Project 
Depending on the size of your redecoration project, you will have more or less planning to do; however, even if you are redecorating a single room, it's still a sensible idea to plan the project to get the best results. Usually, you focus on one room at a time and move through the house.  
Planning the decoration project might seem like extra work, but it pays off in terms of your budget, time scale, and end results. When you go out and buy materials to get started right away, you might end up with wastage and low-quality results due to a lack of DIY experience. 
Use Expert Advice 
Do you know the best way to set the tone in your home or the color scheme that will suit the purpose of each room? If not, you might benefit from some advice from a home decoration consultant. As with planning, consulting an expert and save time, money, and get better results. 
A home decoration consultant can be found online or in a home store; you can book some time with them to discuss your project in detail or hire them for the project to help you get the results you imagine. While consulting an expert will cost a little extra; it can be worth it in the long term. 
Choose Flooring Types 
Naturally, you will have to think about flooring when it comes to redecorating your home. The flooring in your rooms can influence how you feel about the space and whether or not you obtain the style that you imagine. There are several different flooring styles you can choose. 
Most people opt for laminate, hardwood, tiles, or mohawk carpeting; you might also consider rugs, especially if you have vinyl flooring down and simply want to change the style or the effect. Choose flooring that best suits the room's purpose and your personal style at the moment.  
Consider Accent Colors 
Finally, accent colors are an excellent way to get the most out of your home style without investing huge sums of cash. Accents styles can include single painted walls or art walls, colorful rugs or furniture, and even electrical appliances to change the home's atmosphere.