Buying a house, whether it's your first or your tenth, is an exciting time. But with a big purchase like a property, it's not as easy as seeing what you want and heading to the checkout.
The house buying process can be a complicated one, with lots of twists and turns along the way! To help make sure you're ready to buy a house, there are some steps you can take that will help make the process easier and get you in a good place to make an offer.
Do you think you're ready to buy a house? Here's what you should do first.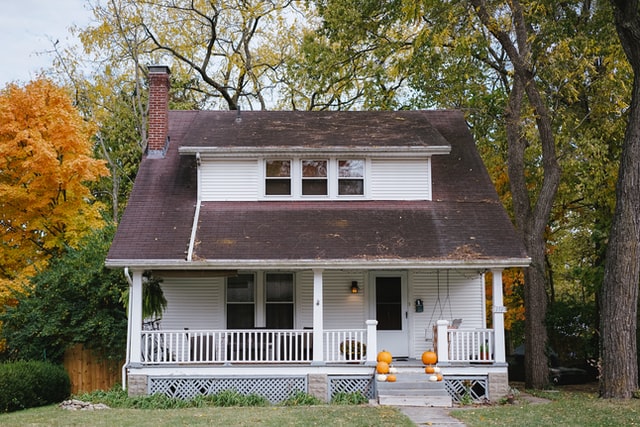 Work out what you can afford
It's easy to get excited about buying a house, but until you know exactly what you can afford, you may need to manage your expectations for a while. An affordability calculator is a great place to start, as it can help you work out what's affordable in terms of your earnings and other outgoings. 
It's important to remember that the amount you're able to borrow doesn't have to be what you aim for. In terms of your affordability, you may not want to stretch yourself to the maximum so that you can ensure your other expenses are covered, and you have some flexibility in case of emergencies or changes to your circumstances.
Take care of debts and outgoings
Clearing your debts will put you in a much better position to secure a mortgage, helping you improve your credit rating and making sure that buying a house doesn't add further strain to your finances. There are some great tips out there to help you clear your debts fast, helping you beat interest payments, so you can get back in the back quickly.
Meanwhile, take some time to go through your outgoings, so you can get rid of any unnecessary expenses. Every penny counts when it comes to paying your mortgage, so take a good look at what you're spending to see where cuts can be made.
Save as much money as you can
To buy a house, you will need a pretty hefty down payment. Saving for a house can be a difficult time, but you need to remember that any sacrifices you make now will be worth it in the long term.
Knowing your affordability will help you work out what you need to save. There are ways you can maximize your savings to build them quicker while taking on some extra work or selling off some of your unwanted items will also help you save the money for your down payment quicker.
Remember to factor in closing costs, legal fees, moving fees, and the cost of furniture into your house savings. Saving more than you need will help you prepare for any emergencies, and will give you the best start to life in your new home.
Make a wish list, and be prepared for some compromises
With the financial side of things taken care of, you can start thinking about your dream home and what you want from it. Draw up a wish list of the things you want in a home, such as a nice garden, big kitchen, x amount of bedrooms, and the neighborhood you want to live in. You can agree on some 'must haves' and 'could haves' to help you find some areas to compromise. 
You should also think about the type of house you want. Do you want a brand-new property or are you happy to have a fixer-upper? Some properties have a lot of potential with some additional work, but the cost and time required may not be for everyone.
Your dream house may not be within your reach immediately, so don't forget to consider houses that can get you closer to what you want with some renovations.
Talk to some recent buyers about their experiences
The housing market is always changing, so it's good to keep an eye on the latest real estate trends and developments. If you know people who have recently bought a property, why not ask them about their experience? This can be a good way to pre-empt any potential issues and bring up some things you might not have thought of. 
Talking to friends and family can get you some excellent recommendations while helping you feel more at ease with the process. Don't be shy, ask your nearest and dearest about their recent experiences in the real estate market – it's a good way to find out things people wish they knew before they bought a house.
Check out the neighborhood you want to move to
It's a good idea to get to know the neighborhood you want to move to so that you can make sure it's the right place for you. Do your research on crime rates, schools, traffic, and, local amenities to give you a good idea of what to expect.
You should also spend time checking out local cafés, restaurants, and stores to see what's available in the neighborhood before you decide to settle there. You might want to consider multiple neighborhoods in case there aren't many available/desirable properties in the area you want to live.
Find a lawyer who can take care of the legal elements
Finding the right lawyer can make the moving process much easier. Having a lawyer you can trust to provide advice and complete paperwork on time will make buying a house much less stressful.
Having a lawyer in place will mean you can get legal advice for residential development queries and other issues you might have when deciding whether to make an offer on a property. Get the ball rolling by finding a property lawyer who can help you with your purchase.
Have a clear-out
Moving can be a stressful business, but the less you have to pack, the more manageable it can be. Having a big clear-out will help you reduce how much you need to move, reducing your packing costs and making it easier to unpack in your new place.
If you have items that you no longer need or are looking to replace, you could consider selling them to make some money for your new items. You can also donate or recycle your items to help reduce your impact on the environment.
If you're selling, secure a buyer first
If this isn't your first home, you may need to sell your existing home before you can start making offers on a new one. The housing market is very competitive, with buyers putting offers in on homes that they haven't even seen in person! So if you're going to be buying, you need to make yourself an attractive prospect for the seller. 
Having a buyer for your home means you can move quicker, avoiding the hassle of trying to sell your own property to move forward with your own purchase. Take a look at things to avoid when selling your house to help you stand the best chance of success.
Be armed with questions
When you view a house, you need to make sure it's the right one for you. It's easy to get caught up in the excitement of viewing a property, but you don't want to make an offer before getting to know everything there is to know about it.
During any viewing, arm yourself with questions. Some of the best questions to ask when viewing a house include:
How long has the property been on the market?

What are the neighbors like?

Are there any problems with the house?

What's included in the sale?

Why is the seller moving?
Ask as many questions as needed to help you feel confident making an offer. If something doesn't sit right with you, then the house might not be the one for you.
Be prepared for setbacks
It's very rare to fall in love with the first house you see and have everything go to plan. So prepare yourself for setbacks during the process. You may be outbid for the property or something might go wrong with the sale – it's all part of the buying process. 
Be realistic and realize that sometimes these things happen. There will be lessons you can learn for the next time that might help you finally find the one! 
Remember that your dream house is out there waiting!
Buying a house is rarely something that happens quickly and easily. It could take weeks or months to find the right property for you. It's important to manage your expectations so that you're not left too frustrated by the process. Keep an eye on different websites to see the latest property releases and connect with realtors in your area. Your dream home could appear when you least expect it, but at least you'll be prepared when it does. 
Getting yourself ready to buy a house involves a lot of different elements, but the more prepared you are, the easier you'll find the process. Good luck with the search for your perfect home!