If you are thinking of selling up any time soon, or you just want to get the most out of your bricks and mortar you might be keen to look into increasing the value of your pad. As a homeowner, you never want to slip into negative equity. At the same time, you don't want your home to stagnate or become unappealing to future buyers. You need to think about ways to enhance your property's value without spending too much money never to see any of it when you come to sell. Outperforming the market can be tricky, but follow this guide and you can maximize the value of your asset.
Choose Well
If you haven't bought a property yet, but you are looking to purchase well and maximize the return on your pad, you need to buy the worst house on the best street. You can change a property but it is much harder to give the location a facelift. Property renovations are well within your control. Homes that are situated in salubrious areas are thought of in high regard. They may even fetch a premium even though they are classed as fixer-uppers. However, you could see your fixer-upper turn into a dream home if you can renovate it to a budget without breaking the ceiling price for the location.
Any location that you choose needs to be well established. You need to find a location with excellent transport links, low crime rates, good schools and plenty of amenities. These are the spaces where people pay a premium. They want it all: a thriving cafe culture, green spaces to walk the dog and lots of eateries to enjoy during their free time.
Selling Up
If you are looking to sell up, you need to think about how to achieve the optimum price and outperform the market. Consider the decor of your home and enjoy flexing your decor muscles if your living spaces are dated or old. An avocado bathroom suite may have been all the rage in the 1980s but white is where it is at nowadays. Forget about wasting your money on a luxury suite for thousands, and opt for a simple suite instead. This will help you increase the value of your pad and help you to make a small profit on the works that you have completed. You never want to spend more money than you can get back.
When you are looking to sell, the first impression will be created from the outside of your home. If your facade is filthy, get it washed. If the gutters are blocked with moss, get them cleaned. If you need to give your front door a lick of paint, opt for something sophisticated like a black or varnish the bare wooden door to protect it. Giving your home a bit of curb appeal will help you to turn heads for all the right reasons.
If you have a leasehold home, selling can be a little trickier. Think about how to sell a mobile home without land by hiring a specialist realtor to help you through the process. You want any potential buyers to fall in love with your property before they have even walked through the door. This can help you to break the ceiling price of the street and outperform the property market.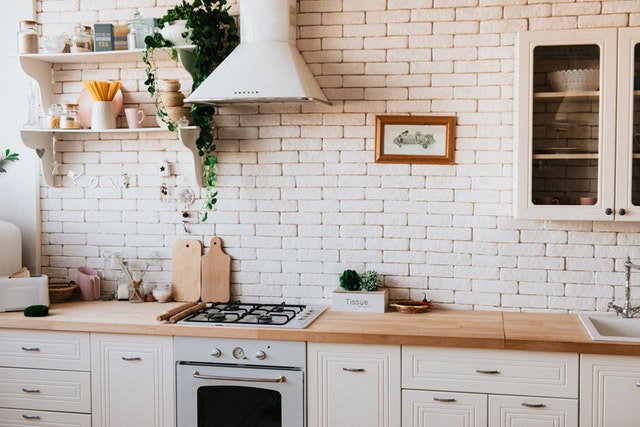 Kitchen
The decor of your pad is crucial to outperforming the market. If you have invested in a fixer-upper or you need to make your home fit for sale, start with the decor. Make a blank canvas whether this is with white paint and laminate flooring or the odd feature wall and a biscuit carpet. However, to really outperform the market, you need to look at more big-ticket decor areas to improve. Kitchens are now the hub of our home and in the twenty-first-century kitchens really do sell houses. Real estate agents will be eager to see your kitchen before valuing your dwelling.
Ensure that your kitchen has integrated appliances and all mod cons. You need to ooze a style that emulates the rest of your pad. If you have a cottage, don't whip in a high gloss set of units. Instead, go for ex-display shaker style cream-style units. Going to a kitchen showroom and going for an ex-display kitchen will save you money and help you to outperform the market. The granite quartz worktop may cost the Earth and you might not recoup any money. Instead, go for an engineered laminate example that can ooze the same quality but for less money. A kitchen that is the center of the home and can help to seduce buyers with a lifestyle will maximize the amount of profit you can make.
Even though the financial markets are a little stagnant at the moment, it is not impossible to outperform the property market.