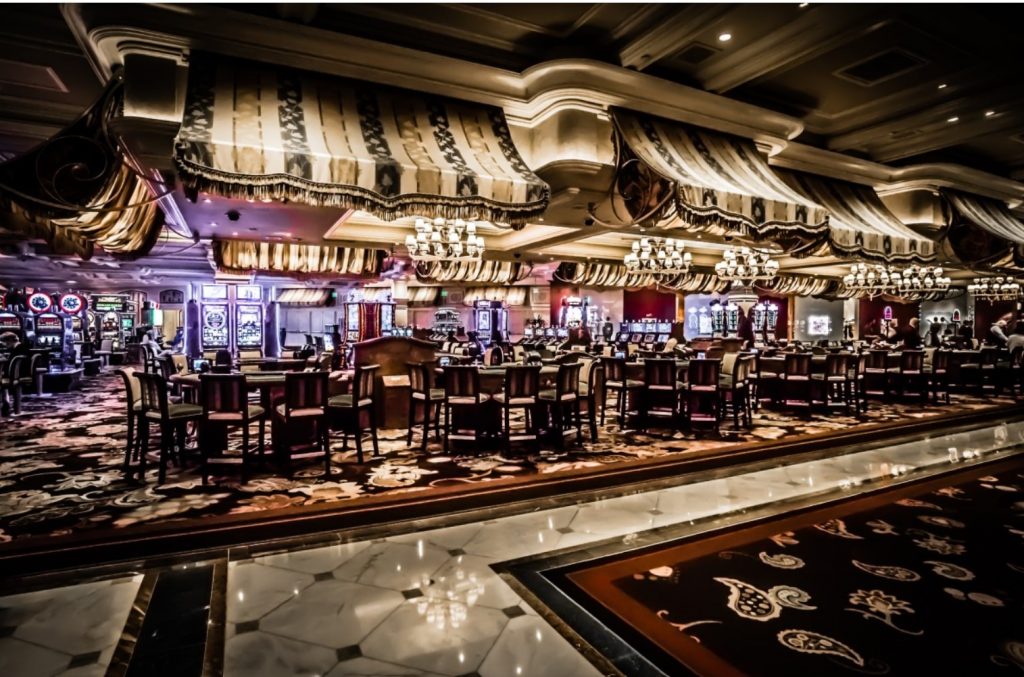 When you think of Vegas, you probably imagine huge casinos and the lights of the Vegas strip; but there's more to the Las Vegas nightlife than just blackjack. The city has hundreds of excellent clubs and lounges, each with their own brand of Las Vegas flair. Here are five of the best lounges for when you need the perfectly crafted cocktail.
1. Herbs and Rye
With several awards under its belt, including Travel Leisure's "World's Best" award and "Best High Volume Bar In America", Herbs and Rye is a top pick our list of the top five lounges. The lounge features a huge cocktail list, with over 40 featured drinks to choose from.
The bar boasts an amazing collection of spirits from which the talented bartenders can craft pretty much any cocktail you can imagine. There are over 500 spirits behind the bar, some of them being very rare and difficult to obtain.
If you need food with your handcrafted beverage, the lounge features a decent menu with everything from hot wings and burgers to calamari and mussels. You're sure to satisfy both your appetite and your thirst at this world-class establishment.
Overall, Herbs and Rye is one of the best cocktail lounges in the city, with a great menu, a huge list of spirits and cocktails, and a staff that knows exactly how to make your favorite drinks the right way.
2. Clique
This classy Las Vegas lounge offers its patrons a calm ambiance to go with their handcrafted cocktails. With around twenty "Clique Signature" cocktails to choose from, you can experience the lounge's personal twist on cocktail mixing or customize your own.
Located inside The Cosmopolitan, this lounge is a frequent stop for casino goers and travelers alike, being one of the most classy lounges in Vegas. Whether you're looking for tableside mixology, classy cocktails, or an ambiance to help you relax, Clique has it all.
The lounge also features a small menu of snack items if you need something to eat during your visit, but unfortunately, the lounge doesn't feature a full-scale food menu. Handcrafted cocktails and an upscale environment, as well as friendly and capable staff,  are this lounge's specialty.
Next time you're in Vegas, stop by the Cosmopolitan and visit the Clique lounge and see why it's rated as one of the top lounges in the city.
3. The Onyx Bar at RedRock
If you've ever been to RedRock Resort, you know that it's specialty is classy, upscale entertainment, food, and hospitality. The resort continues to receive excellent ratings from its patrons and critics alike, and with lounges like The Onyx, it's easy to see why.
The Onyx has something unique about it, besides the fact that it features some excellent interior design. The lounge carries top-shelf cigars to go along with their cocktails, so you can kick back with your favorite cocktail and have a draw on a world class cigar.
The bar has all of your favorite cocktails and some of its own signature drinks like The Blood and Sand or The Dumpster Fire. Whatever your taste may be, this classy lounge has something to match or exceed your expectations.
Every Friday and Saturday night the bar also features live entertainment from the best musicians in the area, so you can experience great music while enjoying your favorite drinks. Happy hour is daily from 5-7pm, and the bar is open all week.
4. Frankie's Tiki Room
Perhaps the upscale lounges aren't for you, and instead, you'd like something more…laid back? Frankie's Tiki Room is exactly what you're looking for. The lounge's website describes it as being quote: "a unique combination of south seas exotica and modern primitivism, with just a hint of Las Vegas kitsch."
You'll feel like you're at the beach with this lounge's amazing interior design, featuring bamboo and tiki decor for a Hawaiin feel in the heart of the Nevada desert. The cocktail list is extensive and pleasing, as well as the selection of erotic rum-based cocktails in the tiki lounge.
You can also gamble at the bar while you drink! That's right, Frankie's features video poker, blackjack, and Keno games for those who don't wish to travel to the Vegas strip to win big money. Whatever your flavor may be, Frankie's is sure to offer a unique and memorable experience for even the pickiest cocktail fans.
5. Oak and Ivy
Oak and Ivy is a patio-focused lounge that is located inside of a renovated shipping container. These unique features give the lounge a rustic sort of feel without removing any of the comforts of a modern lounge.
Inside the Oak and Ivy lounge, you'll find signature barrel-aged cocktails such as The Manhattan, and other signature cocktails that make this lounge stand out among its competitors. The lounge features barrel-aged whiskey to give its spirits that one of a kind flavor.
Seasonal ingredients are also included in the mixology of Oak and Ivy, offering an extra flair to the already excellent flavor of its extensive drink menu. If you're looking for something a bit different than the upscale lounge scene, Oak and Ivy is a great place to start.
Conclusion
Las Vegas is a large and confusing place if you're traveling, so don't waste time researching the best lounges when we've already done it for you. These are the top five lounges in Vegaresearchings, and each one brings something unique to the table so you can be sure your cocktail experience is an unforgettable one.