Homeownership has its perks. But it also comes with a lot of responsibility. To make sure you're ready for all of that, here are some things you may not know about the process of buying a home that can help you in your decision-making process.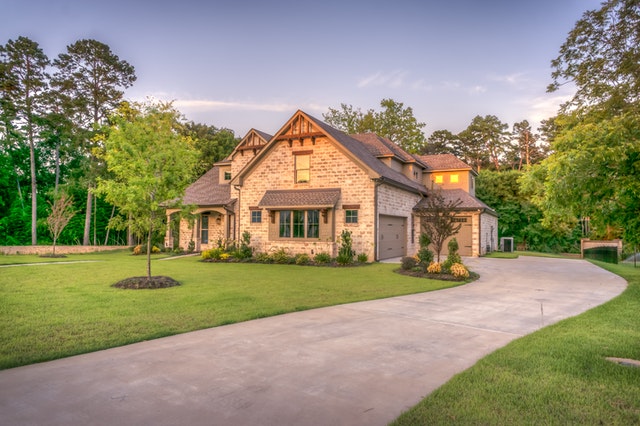 From the cost of homeownership to living in an area where there isn't good public transportation, these are some questions that we don't always ask ourselves when applying for a mortgage. So read on and learn more before you buy or sell a home!
Getting a mortgage is only one small part of homeownership

.
Many things go into homeownership that we don't always think about. Naturally, the mortgage itself is a huge factor for most people. However, despite the path to getting approved for a mortgage being a long and arduous one, it is only the beginning of the journey for homeownership. That's not to say you should ignore getting the right mortgage deal for you; after all, the better your mortgage, the more affordable homeownership will be. Make sure you look at all your options before taking up any mortgage offers. Look for Affordable Home Mortgages to maximize your budget.
But there are so many other factors to think about when buying a home. 
For example, what is the average price of gas in your area? Will you have enough time to get to work with only one car? What kinds of activities (like hiking) will be available in the area? These are all things you should consider before making such a big decision.
The path to homeownership can be exciting, but it's essential to consider all aspects before making any commitments. Reading this article and thinking about some of these questions will help you feel more confident in your decision-making process.
Buyers' remorse is genuine

.
Buyers' remorse is a real thing. Think about it: you're making one of the most significant purchases of your life and, in some cases, taking on a house worth way more than your current living situation. You're going to be living with this decision for a long time, so it's not just about the first few years of mortgage payments.
It's essential to do your research and make sure that you're buying what you can afford now and in the foreseeable future. It's also important to keep in mind that you may end up regretting your purchase later on down the line if money gets tight or you decide that homeownership isn't for you.
Location matters
As you're getting ready to buy your first home, the first thing to consider is where you want to live. You need to make sure that the property is in a location that will allow you to get around easily. Ensuring good public transportation or other options for getting around can be important for many people. If you live in an area that doesn't have an established public transportation system, then your costs for owning a car will likely be higher, and fuel will be more expensive.
Prioritize what conditions and features matter
When looking for your home or viewing properties, you need to think with your head and heart. It can be easy to fall in love with a place, but if it is impractical for you to live there, the shine will wear off the house quickly. Make a list of things you need from your new home, be it a set number of bedrooms, suitable transport links, a big yard, or a driveway, for example. Then make a list of wants. These are things you would like but can live without or add to a property later. This will help you narrow down your search. As you visit different properties, reassess your list as you discover more about what is available in your chosen location and for your price point.
Don't rush into making home renovations

.
When living in a home, it can be tempting to make changes. You may want to paint the walls and swap out your furniture. That's only natural when making your home feel like your own. However, before you go ahead with any major renovations, you must know about the tax consequences and labor costs. When you sell your home, any improvements will be listed on the property disclosure statement and affect the value of your house.
One overlooked thing is the labor cost for changing a light fixture or painting a room. It's easy to set aside $500 for these tasks, but what if they take twice as long because they're not an easy project? That $500 could turn into $1,000 in no time at all! 
You need to look into HOAs

.
One thing you should know about is homeowners associations (HOAs). HOAs are often characterized as a "common interest development" and are created to provide residents with amenities like pools, tennis courts, and lawn care. If you're buying a home in an area with an HOA, you should know what that means for you.
But HOAs can also be the source of major headaches. Some HOAs require owners to have a certain amount of flowers or shrubs on their property. Others have strict rules about paint colors or curb appeal. And some even place restrictions on the number of pets a homeowner can own. You may not agree with all of these stipulations, but if you don't want to be forced out of your home after living there for years, it's best to make sure you know what you're getting into when you buy a home in that community.
Repairs and maintenance can be expensive

.
Homeownership comes with a lot of responsibility. One of the responsibilities is taking care of your home. When you live in an apartment, you don't usually worry about replacing a broken window or fixing the roof. But when you own a house, you're responsible for all repairs and maintenance.
Repairs can be expensive, and it's not always easy to decide what to do first. You might also want to hire professionals for some complicated jobs for the average homeowner.
You may think that all homes come with warranties for major appliances, but these aren't required by law. Plus, many homeowners insurance policies won't cover your appliances unless they were purchased within the last two years, so if something breaks down after that point, you'll be on the hook for its costs.