Moving into a new home is a super exciting time. You've finally got a place to call your own, that you're hoping to spend the rest of your life in, and that means you can do whatever you want with it. You've got years to turn it into the perfect space to spend your time! And the work to do so starts from day one. 
As soon as you move in, you should have a pretty lengthy checklist to follow! A new home can have a whole host of problems to it. Seriously, even when you've had a survey done! Some issues may have just been missed, but there's also a boatload of regular maintenance you're going to have to do anyway. 
So let's make sure you start off just right. A new home should be a happy one, and that means you need to roll up your sleeves. Here are some examples of the housework you'll need to do before unpacking and getting settled in.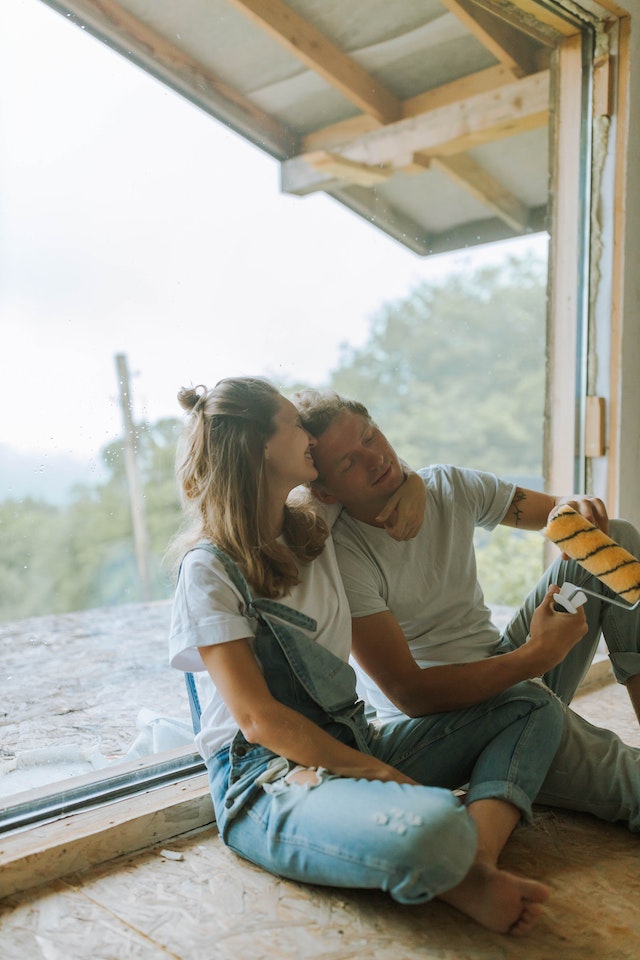 Change the Locks!
This is always going to be the first thing to do. You're in your new home, but you can't quite be sure who else has the key – get it changed as soon as possible! The old owners could still have a copy somewhere, and who knows how many spares have gotten lost over the years.
So call out a locksmith (you can also try a new fit yourself) and make sure both the front and back door have a new key. Then head out and make copies of them for your own family. Once the locks are all changed and only the right people can get in and out, you'll feel much safer and can move on to the next items on the list. 
Run Through Some Safety Checks
It's not just the locks that might need changing. You'll also need to go around the house and check for damaged areas in key locations, such as the electrical box and the boiler/furnace. Make sure it's all in good condition and can be used safely for the foreseeable future. 
But don't stop there either. Check on all the fire alarms in the place as well. Do they respond well? Are they loud and lasting a long time? It's always best to change the batteries but do a test anyway to make sure the quality of the alarm's sound is good too. 
Call in a Professional to Service Your Systems
If you notice something is a little 'funky' about one of the systems we mentioned above, as well as other systems like your plumbing and water heater, your exterior drains and grates, and your air conditioning, call in a professional. Someone who knows what they're looking at and can advise you on the best thing to do. 
Even when you've got good DIY skills, get someone with a certification in. You could easily be electrocuted, washed out, or burnt when trying to apply your own fixes to systems like these. Go for peace of mind here and get a quality service to see to them for you. 
Double Check the Window Quality
The windows in your new home might have the right insulation to them, but they might not. Similarly, they might be strong and fixed firmly in their frames, or they might not be. You just need to double-check right now before you move on to the other items on this list. To do so, get close to the panes and check for gaps – you'll be able to see light shining through, and even trapped water droplets. 
If you find the quality of the windows lacking in any way, check out services like Renewal by Andersen window replacement and think about getting some thicker protection for your home. When the autumn and winter roll around and bring the rain and the freezing weather alongside, you'll thank yourself for splashing out this cash right now! 
Prep the Walls and Ceiling for Painting
You're probably going to want to put your own stamp on the home, and that often means painting it a new color and/or pattern. But you can't just slap paint on the walls, floor, and ceiling and call it a day! You need to prep them right first, to ensure the paint sticks and nothing wears through it in a matter of weeks. 
Start by wiping everything down. You just need to make sure no easily scrubbed debris (like cobwebs) is in the way before you attack with a paintbrush. Then get your sandpaper out – you may have some lumps and bumps to smooth away. You may also want to invest in a bucket of plaster, just in case you run into some holes or dents that need filling in. Trust us, every single home has them! 
Do a Heavy Duty Clean
Once all this work is out of the way, it's time to clean up. Yes, this may be the most boring part of the to-do list overall, but you can't just start unpacking. At the very least you should break out a packet of antibacterial floor wipes and go over each floor surface with a couple. 
Ideally, you should mix up an antibacterial solution and get a mop, invest some 'scrub' wipes, load up the vacuum, and make sure you've got a new duster to reach the ceiling corners with. Brush down the ceiling first, vacuum up the excess, wipe down lower walls and skirting boards, and then mop the floor to a shine. Leave it to dry and then decorate! 
If you've just moved in (or you're going to in the upcoming weeks), prepare a checklist like the one above. The more you do in the first few days, the less you have to worry about later. You can simply settle in happy and healthy, feeling secure in the four walls around you. Simply put a bit of proactiveness now before you sit down and relax is always the best plan of action!