This week Ben is going to break down the room that is going to be the nursery. Up until now, it has been used as a guest room. Our house is small and we both work from home, so what would be a little 3 bedroom 2 bathroom home is going from a master, guest, and office (yes, we BOTH work in one office) to a master, nursery, and office. Sorry guests. All of the furniture has to be disassembled and put into storage (we have no attic, basement, or garage) for when we buy a larger home. Our first pieces of furniture for the nursery – the glider and ottoman are arriving in 7 days, and we'll be choosing the crib and changing table this week.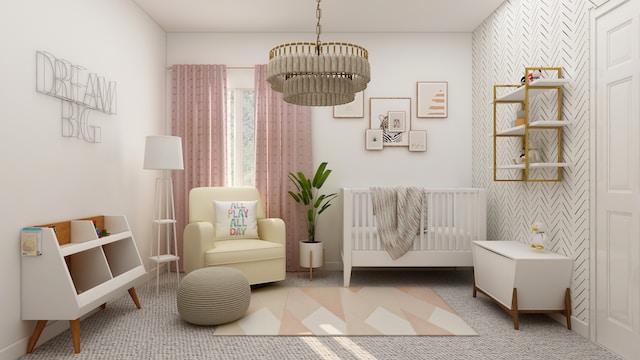 As we attempt to plan for every little detail of the little one's nursery, it's easy to get caught up in the excitement and overlook some important essentials. I am realizing that there are going to be some last-minute surprises, so we've compiled a list of things that are commonly forgotten when planning a nursery. From safety measures to practical considerations, we put together a list of crucial elements to ensure a well-prepared and cozy space for your little bundle of joy.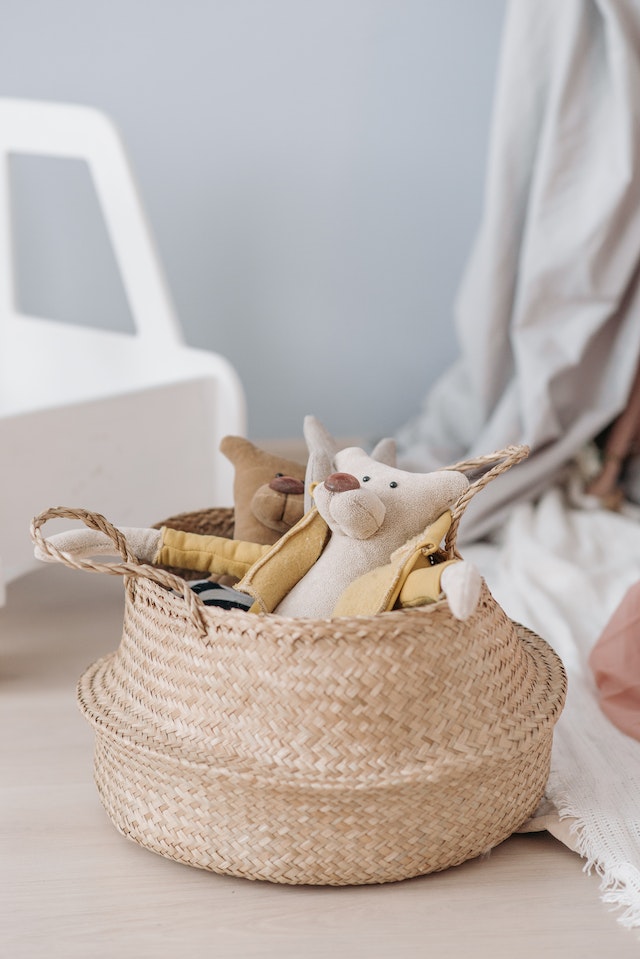 Storage Solutions: While focusing on selecting adorable decor and furniture, it's really easy to underestimate the amount of storage space you'll need in the nursery. Babies come with an array of necessities, such as diapers, clothes, toys, and feeding supplies. Make sure that you have plenty of storage options like shelves, drawers, and baskets to keep everything neatly organized and easily accessible.

Adequate Lighting: 

Good

lighting is essential for your baby's nursery, as it affects their sleep patterns and overall mood. Many parents forget to consider both natural and artificial lighting sources. Install blackout curtains or blinds to create a soothing environment during nap times, and consider adding a dimmer switch so that you can adjust lighting fixtures to regulate the intensity of light.

Functional Changing Station:

One of the most frequently used areas in a nursery is the changing station. Many parents focus on choosing a cute changing table but forget to consider functionality. Make sure that the changing station has lots of storage for diapers, wipes, and other essentials within arm's reach. You'll also want to invest in a comfortable changing pad with raised sides for added safety and convenience.

Noise Control:

Babies are highly sensitive to noise, and a calm environment is crucial for their restful sleep. Many parents forget to consider noise control measures when planning the nursery. Opt for thick, sound-absorbing curtains, place a rug or carpet to muffle footsteps, and invest in a white noise machine or a fan to create a soothing ambiance that masks any unwanted sounds (we'll be writing more about using a noise machine in the future).
Safety Measures: The safety of your baby should always be your top priority. While you may remember to childproof other areas of your home, it's easy to overlook certain safety measures in the nursery. Ensure that all furniture is securely anchored to the wall, cover electrical outlets, and use cordless blinds or secure cords out of reach. Install window guards or safety nets, and make sure that the crib meets the latest safety standards.
Comfortable Seating: While planning the nursery, don't forget to designate a cozy spot for yourself. As a new parent, you'll spend countless hours feeding, soothing, and bonding with your baby. Invest in a comfortable chair or glider with adequate back support and padded armrests to ease the strain on your body during those long nights.

Personal Touches:

While it's essential to focus on functionality and safety, adding personal touches can create a warm and inviting space for both you and your baby. Don't forget to incorporate sentimental items like family photos, handmade decorations, or personalized artwork to make the nursery feel truly special and unique.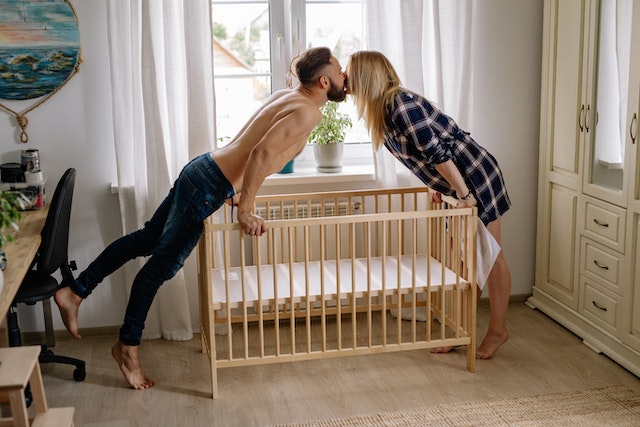 Planning your first baby's nursery is an exciting journey filled with anticipation and joy. By remembering these commonly forgotten essentials, you can ensure a well-rounded and practical space for your little one to grow, explore, and rest peacefully. From smart storage solutions to safety measures and personal touches, a well-planned nursery will provide a nurturing environment for both you and your baby to cherish in the years to come.