Are you thinking about planning a dinner party for guests visiting your home? This can be a fun option and a great way to impress people in your life. However, it can also be quite a stressful event. So, let's explore some of the best ways that you can take the stress out of a plan like this while still ensuring that you have a fantastic time.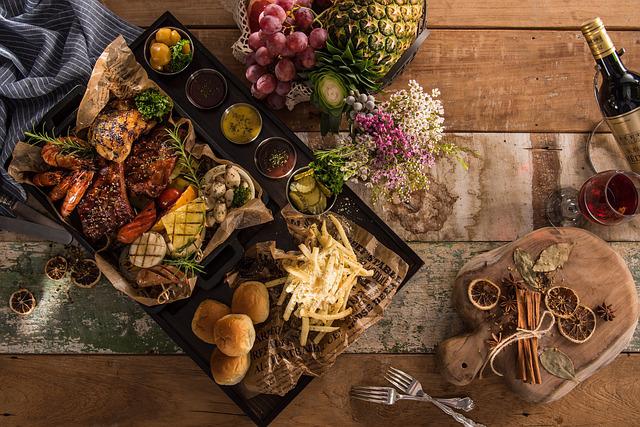 Take Some Time To Plan 
First, you should make sure that you take some time to plan your dinner party the right way. How much time you need is often going to depend on a range of elements including how many people you are inviting. If you are planning on having more than 50 people for your dinner party, then it's obviously going to take more than a single weekend to plan. By taking the right time with your planning you can ensure that you do get the key details right for your guests. 
Choose Food That You Can Prepare In Advance
One of the easiest ways to make a dinner party less stressful is by making sure that you choose food that can be prepared in advance. There are lots of examples of foods like this that could be ideal for your guests. For instance, you might want to think about exploring options like a delicious salad. An Asian chopped salad with sweet sesame vinaigrette is a great choice and will be a delicious option for every guest. It also adds plenty of texture and variety to your dinner party menu which is always going to be a brilliant bonus. 
Fast Choices 
Next, you might want to explore some fast options that are easy to prepare for your dinner party which will still be a big hit with your guests. A great example of a meal choice like this could include a stir fry. The brilliant thing about stir-fries is that you can easily customize them to meet any diet requirements or taste preferences. You might also want to think about preparing some light snacks between the mean meals. Another simple choice would be an assortment of dips to go with some crisps that you can place around the dining area. 
Get The Right Information 
Part of the stress when planning a dining party comes from not being sure about whether or not you have the right information that you need. That's why you should make sure that you reach out to your guests before the event. This will guarantee that you get all the information you need including any specific diet requirements that are relevant for your guests. For instance, you might find that some of your guests are vegetarian. If that's the case, it's important to choose an alternate menu if your main selection is largely meat based. 
Think About Decor 
Next, you should think about the decor choices for your dinner party. This is pivotal if you want to ensure that you make a tremendous first impression. It's important to set the scene the right way and lay out the table correctly. It's often the little details that are going to have the greatest impact here. As such you should think about elements such as the table decorations that you want to use. You can even put some flowers around the table. You might also want to consider where people are going to be dining. For instance, if it's a beautiful day, you could choose to set up an outdoor dining area for your information. 
Get Help 
Finally, if you want to make sure that your dinner party is a tremendous success and you don't want the stress of planning everything yourself, then you might want to consider arranging for some professional help. You can explore catering services that will come straight to your home and ensure that everything is taken care of for you without a hitch. You could also hire people to serve the food for you, ensuring that your celebration feels more professional and indeed, glamorous. 
We hope this helps you understand some of the best ways that you can take the stress out of planning a dinner party. In doing so, you will be able to make sure that you have a great event that does impress guests without it giving you one more thing to worry about. Don't forget a dinner party is something that you can use to impress colleagues, welcome new neighbors or just set up for a special celebration. The possibilities are endless here.