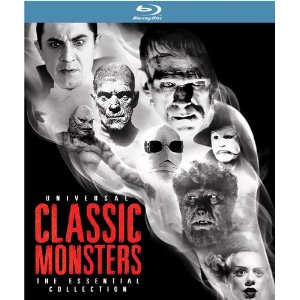 There's nothing like the classics to put a little scare into you and these are classics in the TRUE sense of the word.
Just in time for Halloween, Universal has released a MUST HAVE collection of horror for the collector or anyone who just loved:
Frankenstein
Dracula
The Mummy
The Invisible Man
Creature from the Black Lagoon
8 movies in all
This great collection hits the shelves TODAY.
Universal Classic Monsters: The Essential Collection [Blu-ray]
is available on Amazon.com and wherever DVD & blu-rays are sold.