The items in this post were sent to us by the brand. We do not charge them for consideration or placement as we prefer to retain the right to not place an item that we don't truly love.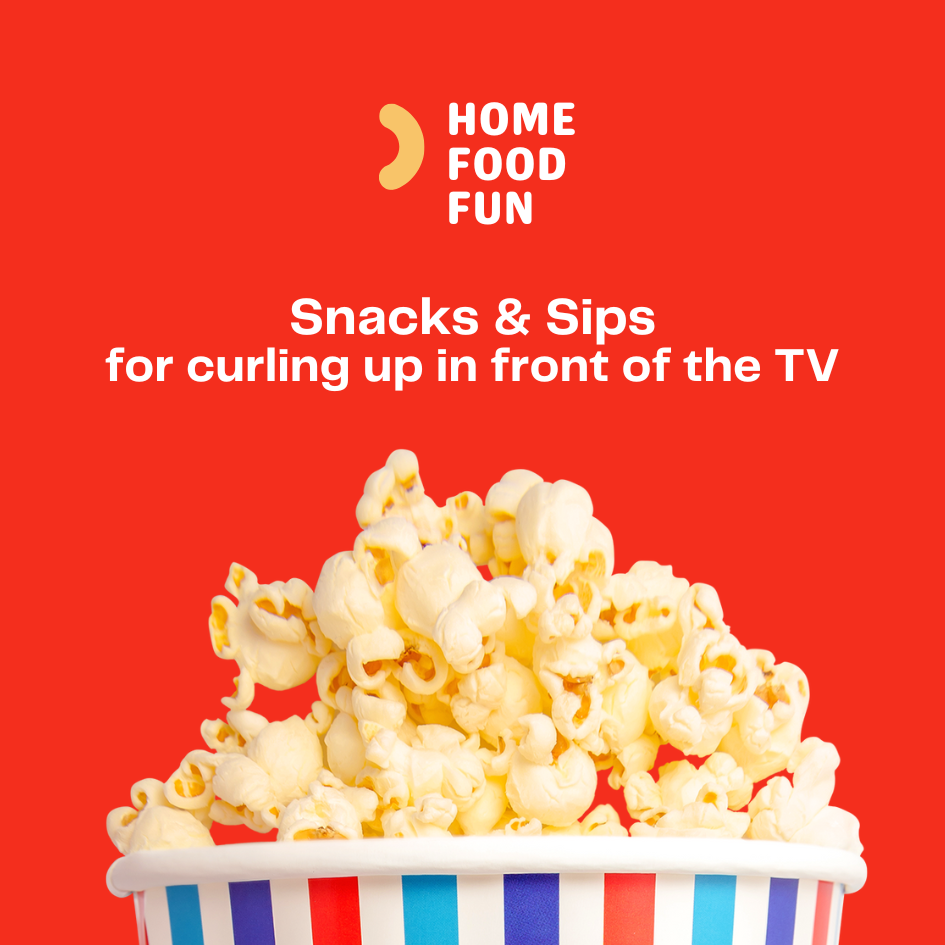 It's time to make your way to the fridge, pour a drink, and put on your favorite TV show or movie. But, indulging in a movie or TV show isn't just about the captivating plot and mesmerizing characters; it's an entire experience that can be elevated to new heights with the perfect snacks and drinks. Whether you're embarking on an epic cinematic journey or diving into a binge-watching session of your favorite series, the right snacks and sips can truly make all the difference. Today, we'll explore a fun (and targeted) array of snack and drink pairings that are tailor-made to enhance your on-screen adventures. So, toss the stale popcorn that's been sitting out since LAST night's viewing into the trash and turn your living room into your own personalized movie theater. Get ready to discover the delectable harmony of flavors and scenes as we delve into the art of choosing the ideal treats to accompany your cinematic and TV escapades.
James and the Giant Peach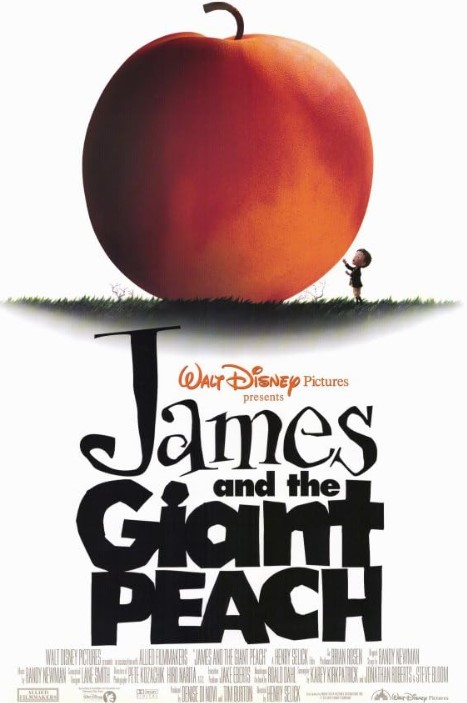 Grab the family for this whimsical and heartwarming family film that follows the extraordinary journey of a young boy named James as he befriends a group of insects and embarks on a magical adventure inside a gigantic, enchanted peach. Filled with enchanting visuals and memorable characters, the film blends fantasy and friendship to create a captivating tale of imagination and discovery.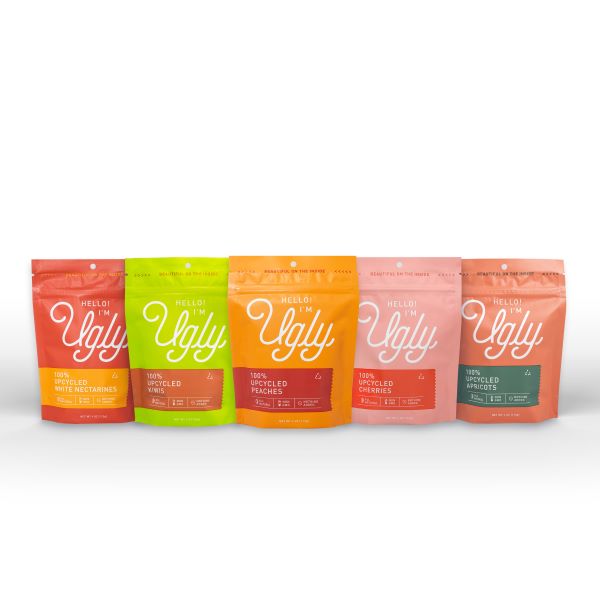 Of course, you'll want to enjoy PEACHES with this film, and what better than grabbing a bag of The Ugly Company 100% Upcycled Dried & Diced Peaches.
Of course, if you're feeling like a little out-of-the-box munching, you could enjoy their Kiwis, White Nectarines, Cherries, or Apricots (all dried and diced for grabbing by the handful.
If you've never enjoyed a bag of dried fruit from The Ugly Co, you're in for a fun surprise. The Ugly Co. takes a refreshing approach to dried fruits, celebrating the natural imperfections that make them truly unique. With a commitment to reducing food waste, their dried fruit offerings showcase the beauty of produce that might otherwise go unused. These flavorful and nutrient-rich treats are a testament to both sustainability and taste, offering a delightful way to enjoy fruits while making a positive impact on the environment. From tangy apricots to chewy raisins, The Ugly Co.'s dried fruits are a flavorful reminder that embracing imperfections can lead to something truly delicious and ecologically conscious.
Pirates of the Caribbean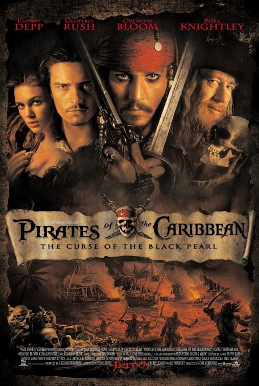 Yo Ho Ho and a bottle of RUM. "Pirates of the Caribbean" is a thrilling adventure film franchise known for its swashbuckling action, supernatural elements, and charismatic characters. Set against the backdrop of the golden age of piracy, the series follows the witty and resourceful Captain Jack Sparrow as he navigates treacherous seas, battles supernatural foes, and seeks legendary treasures, all while evading rivals and authorities in a captivating blend of humor and action.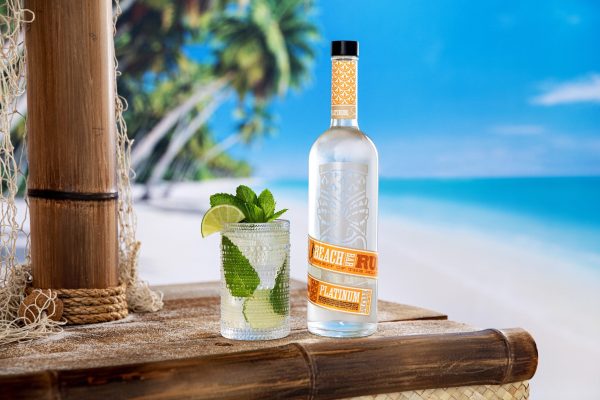 Yo ho ho, pour yourself a drink made with Sammy's Beach Bar Platinum White Rum,  a newly enhanced, all-natural premium white rum that is the base for the other flavors of Sammy's Beach Bar Rum as well as the top-shelf sparkling rum canned cocktails from Sammy's Beach Bar Cocktail Co. The award-winning white rum is a well-balanced blend of tropical notes with a hint of coconut and banana, which is perfect for a mojito, daiquiri, pina colada or sipped neat or over ice. 750 ml bottle/40% ABV/80 proof. Legendary rocker and spirits entrepreneur Sammy Hagar offers a newly enhanced line of top-shelf rums including a Platinum White, Red Head, and Kola Spiced. Hagar's Puerto Rico-made Beach Bar Rum steeps island flavor into each bottle, made with the finest sugar cane in the Caribbean and distilled three times to produce the finest rum in the world.
Animal Crackers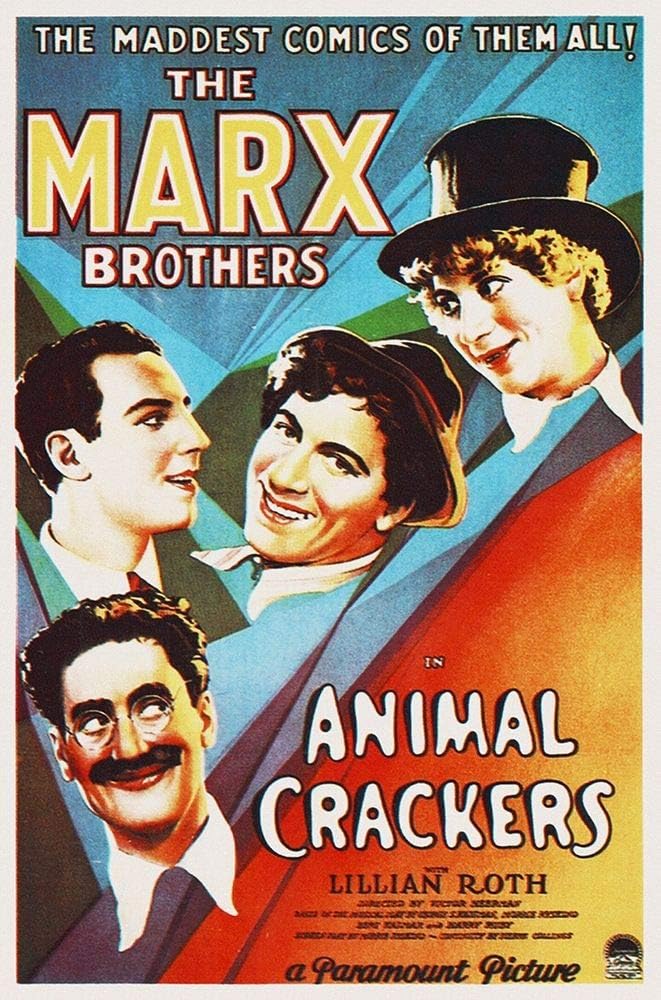 If you have never seen an old Marx Brothers movie, now is the time! "Animal Crackers" (1930) is a zany comedy film starring the Marx Brothers, known for their absurd humor and witty wordplay. Set in a mansion during a society party, the film follows Groucho Marx as Captain Spaulding, who gets tangled in a series of chaotic events involving stolen art and mistaken identities, delivering hilarious and iconic comedic performances throughout.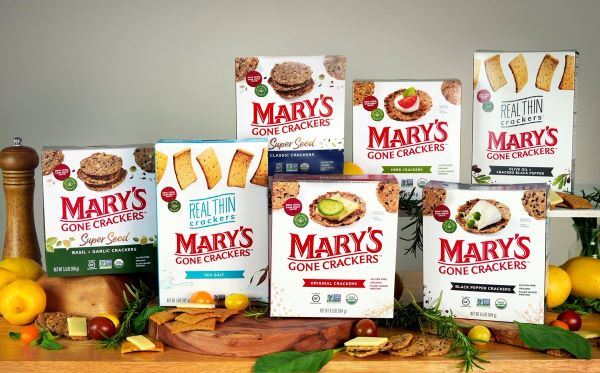 Of course, you'll want to enjoy some cheese and Mary's Gone Crackers' a FUN robust line of crackers, Kookies, and cheese-flavored snacks that are a delicious (and easy) option. In addition to being gluten-free, all of Mary's Gone Crackers' offerings are made in their state-of-the-art facility, certified Kosher, USDA Organic, and are non-GMO Project Verified – allowing more people to snack safely and guilt-free as they laugh. All of their products are also "bee-gan" (the kookies are made with honey). Plus, the protein in Mary's Gone Crackers' snacks is sourced from plants, and all the brand's practices embrace the welfare of all living things. 
Young Frankenstein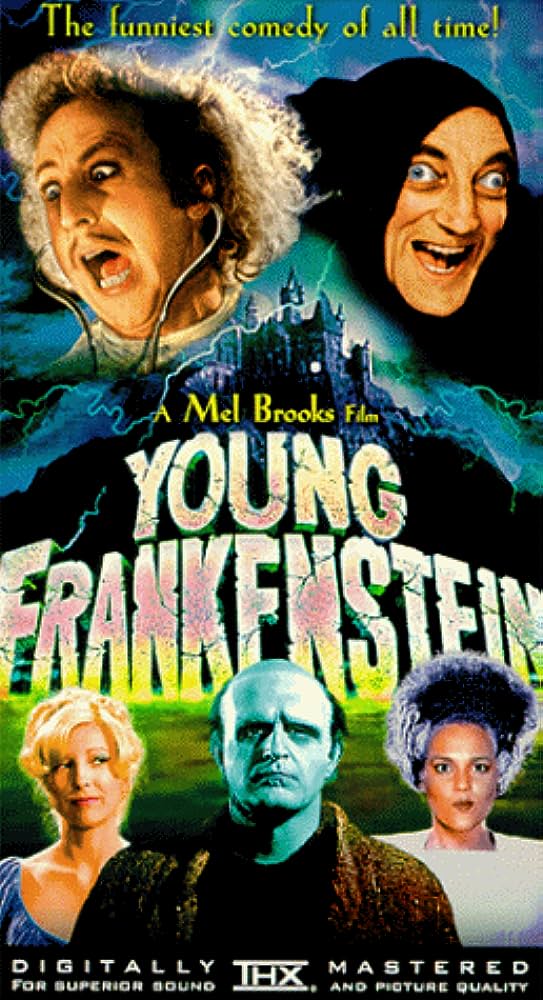 It's always fun to rewatch "Young Frankenstein" the classic comedic take on the Frankenstein story, directed by Mel Brooks. This hilarious parody follows the grandson of the infamous Victor Frankenstein as he inherits his grandfather's castle and recreates the experiments, resulting in uproarious mishaps, memorable one-liners, and a delightful blend of horror and humor.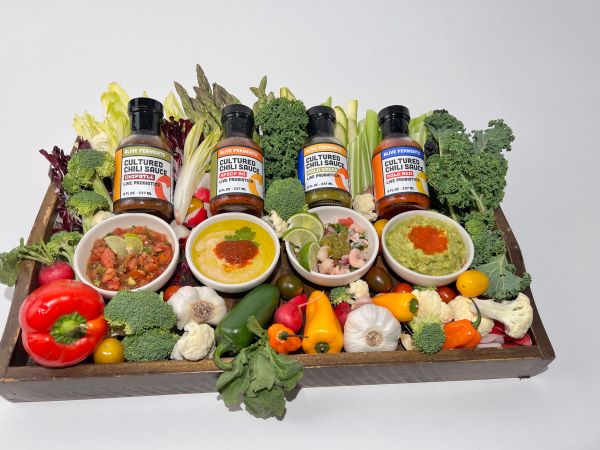 Make a delicious dip using Alive Ferments' Cultured Chili Sauces! They make it easy to incorporate some probiotics when boosting and spicing up the flavor of any dish. Rich in prebiotics, probiotics, and beneficial fermentation compounds, Alive Ferments are not only easy to digest but also enrich microbiome diversity. The brand is all about celebrating the world's many flavors and cultures, connecting people back to their roots, and recognizing the common humanity that celebrates our differences. Try their Spicy OG, Mild Red, Mild Green or Chipotle in either live unpasteurized probiotic or naturally fermented flavors.
American Sniper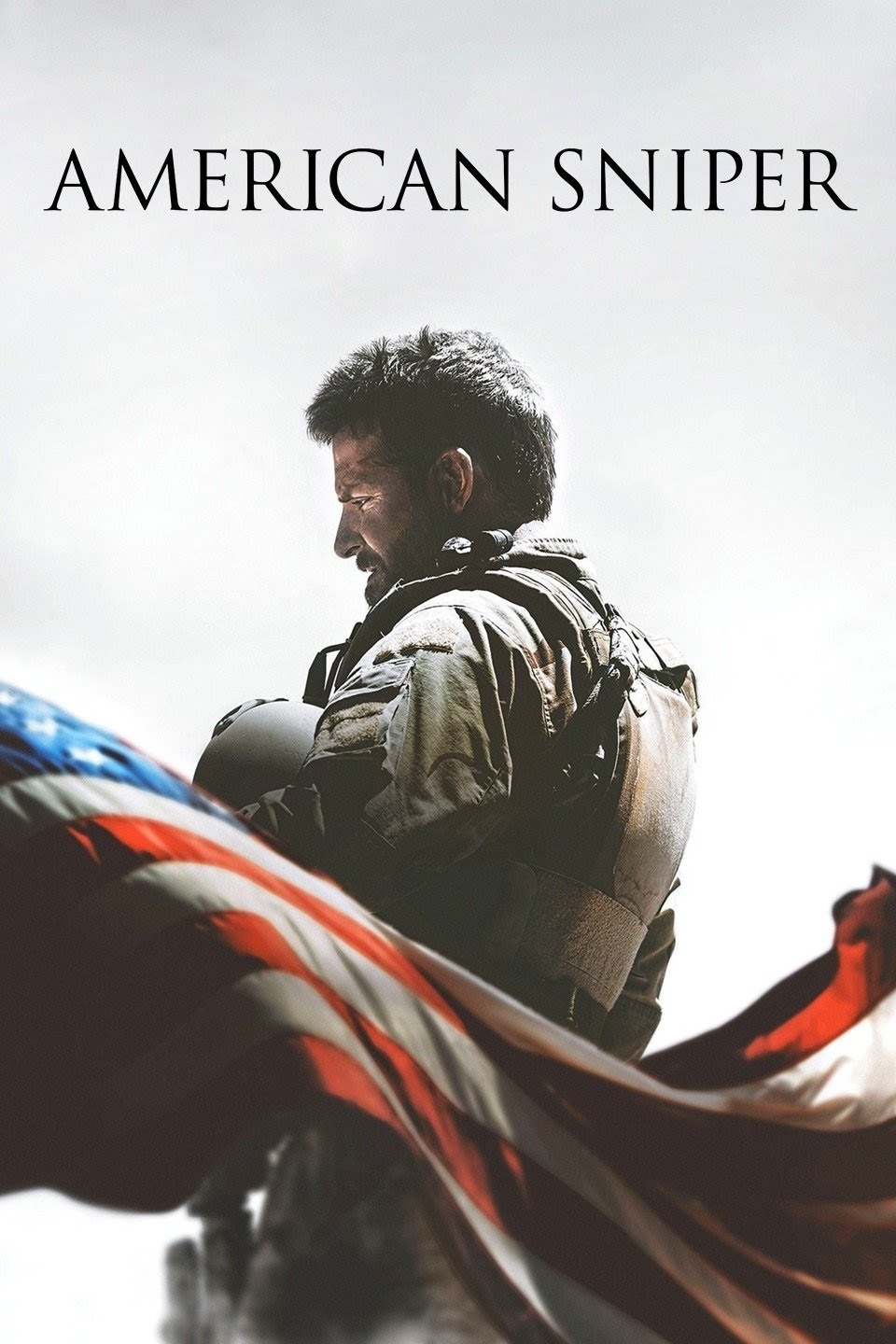 This biographical war drama directed by Clint Eastwood, is based on the life of Chris Kyle, a U.S. Navy SEAL sniper. The film portrays Kyle's experiences as he becomes one of the deadliest snipers in American military history, his struggles with the emotional toll of warfare, and his efforts to balance his military service with his responsibilities at home. And YES, there IS a 21-gun salute.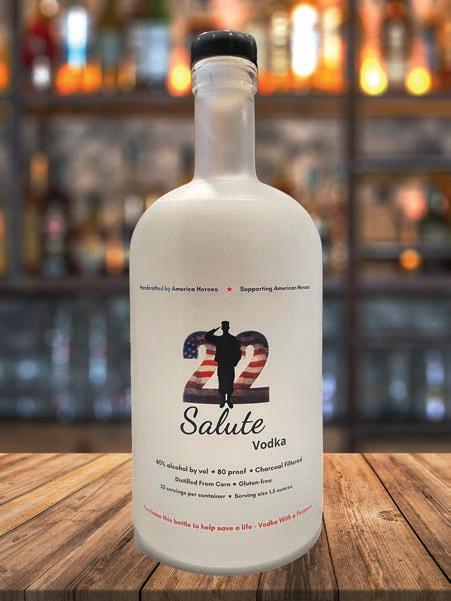 Pour yourself a drink and relax because at 22 Salute, they are doing all that they can to help bring awareness to Veteran and First Responder Mental Health via their Veteran Crafted Spirits like this charcoal-filtered 22 Salute Vodka.
As a mission-driven organization, 22 Salute prioritizes supporting the Veteran and first responder communities. They proudly collaborate with American-made, Veteran-owned suppliers and are committed to hiring Veterans whenever possible, reinforcing their dedication to those who have served our country.
In Her Shoes
This heartfelt dramedy revolves around the complex relationship between two sisters, played by Cameron Diaz and Toni Collette. In a pivotal scene, the character played by Cameron Diaz makes a beautiful lemon meringue pie, symbolizing a reconnection with her sister and a turning point in their relationship. The film explores their contrasting personalities, personal struggles, and eventual reconciliation as they navigate love, family, and self-discovery.

You can pop these Tidbits Fun Bites Meringue Cookies bite-sized treats mindlessly as you watch because they are sugar-free, gluten-free, dairy-free, soy-free, cholesterol free, and contain no high fructose corn syrup. They are great for those with specific dietary restrictions and for travel as they are a healthy sweet treat and come in a resealable bag!
Tidbits Fun Bites are offered in the following flavors: Strawberry, Cookies and Cream, Cappuccino, Chocolate, Mint Chocolate, Vanilla, Caramel, Cotton Candy, and Birthday Cake. Select from 3 lines: regular, keto-friendly, & diabetic-friendly.
Stranger Things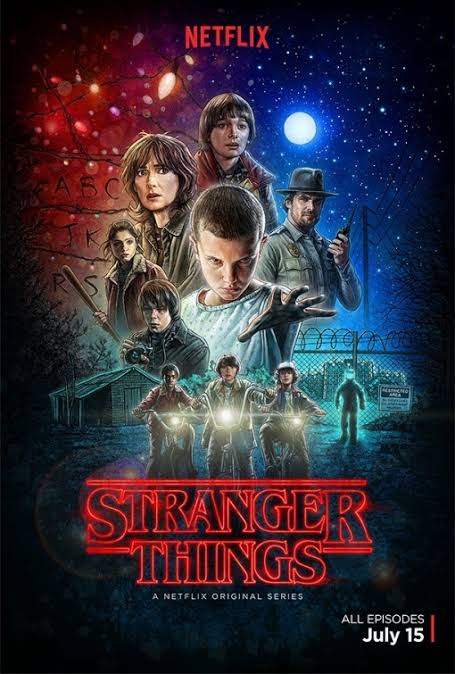 We love to binge-watch popular sci-fi horror TV show Stranger Things set in the 1980s in the small town of Hawkins, Indiana. When a young boy mysteriously disappears, his friends uncover supernatural occurrences, secret government experiments, and a parallel dimension known as the Upside Down, leading them on a captivating journey to find him and unravel the town's enigmatic mysteries.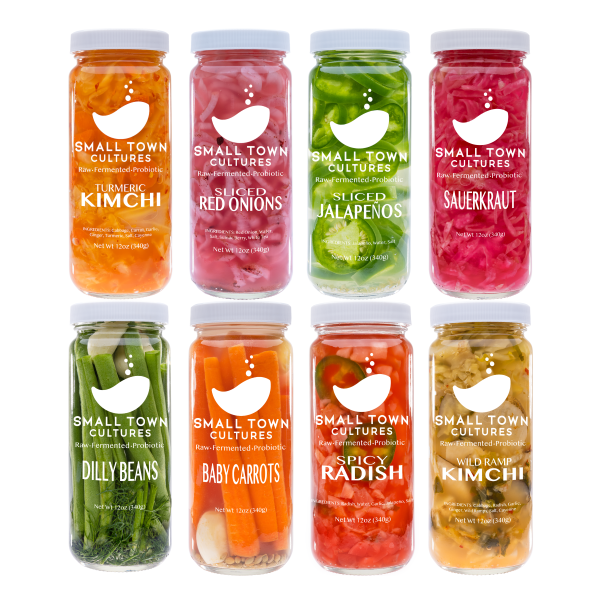 Add some gut-boosting goodness to your nachos, or munch their pickles right from the jar. Small Town Cultures is a great way to kick up the flavor a notch! Good for you and your gut, Small Town Cultures' gourmet plant-based probiotics are small-batch and made with the fresh waters of the Adirondacks. These raw fermented foods include sliced jalapenos, turmeric kimchi, Meyer lemon, and more to support your health in the tastiest way possible. All clean offerings are made without vinegar or sugar and have no additives or preservatives. The products are gluten-free, vegan, non-GMO, and keto-friendly.
Let us know what YOUR favorite movie or TV show and food pairing is. We'd love to try them.