Having a messy and unorganized home is often the case when you have too much stuff and/or not enough storage space. Should you want to free up more space in your home for a more comfortable and stress-free life, then you have come to the right place. Saying goodbye to storage struggles couldn't be easier than with these tips.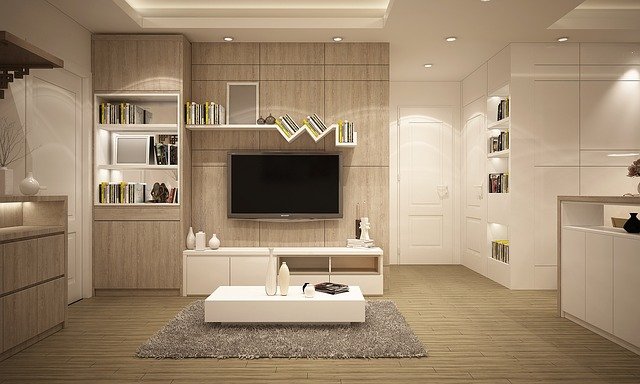 Invest in external storage
Although you will need storage in your home to store the items that you need frequently, there is no use filling up that space with memorabilia or unused goods that you want for the future. 
Therefore, investing your money into the best mini storage units will ensure to hold enough stuff so that you can free up your home living space and stay organized without having the clutter in your home.
Shelves
Should you want to display some items for easy access or an interior design appeal, then adding shelves to the walls is an easy way to free up floor space. 
Instead of positioning art on the floor or adding vases to the corners, you can elevate them and the space and make better use of the floor space by adding those objects or decorative pieces to shelves. 
You can find closed shelving units too, should you want to hide your things away yet still be able to easily access them. 
Floor to ceiling corner units
Most corners of a room are left unused. In a sense, it is a waste of space. Yet, you can utilize that space to free up room in your home. How?
Adding a floor-to-ceiling corner storage unit will allow you to make use of the space while having somewhere to store your goods. For instance, adding one to the corner of your kitchen will give you somewhere to store all of the items that you have to leave out on the sides due to a lack of storage. 
Ottoman furniture
Should you want to store your things away and you are lacking space for extra storage units, then you can install multi-use furniture. Ottoman furniture is designed to use as well as store stuff in or underneath. 
For example, an ottoman bench can be used in the hallway for sitting down and putting on your shoes, as well as storing shoes, coats, etc. 
Declutter
Finally, if you really want to free up space in your home without hiding it away and storing it, then it is best to declutter. 
Although you might hold a lot of memories with some items, if you never use them then they no longer have much of a purpose. Therefore, having a sort of your stuff is a good way to free up space in your home, as well as your cupboards, so that you aren't surrounded by so much stuff. 
Using these tips you will easily be able to make more use of the space in your home and free up areas with simple storage solutions.