Something that all businesses deal with is invoice management, and if yours aren't in good order, you'll be losing the money you didn't even know you were supposed to be chasing. It is very easy to lose track of who has paid or what is due when you don't have good system management in place. 
Invoicing can be one of the most tedious and time-consuming things that businesses do – but it is also one of the most vital. Having a strategy in place for invoice generation, sending, and the management of invoice data is a must. 
With good invoice management, you can rely on regular cash flow, avoid bookkeeping and accounting issues and save time.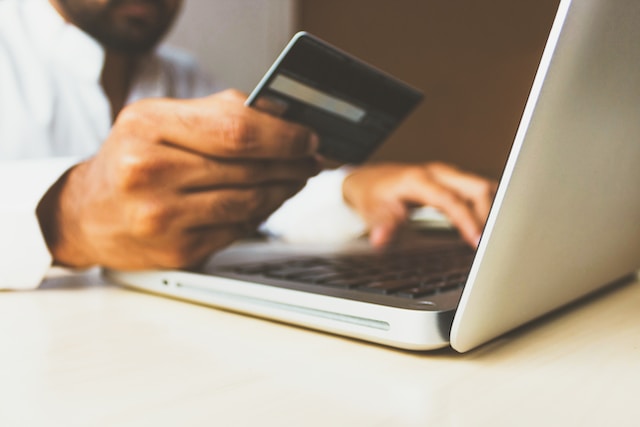 What is invoice management? 
Invoicing has a standard flow of what happens. After the agreed work is completed, the invoice will be sent to the client, and the client approves the invoice and makes a payment. The payment is received, and then you will need to update records for your cash flow. 
However, if you are using paper invoices or an outdated or poor digital system, you are likely to have more than a few mistakes. And, if you don't have well-documented payment terms or follow-up or a follow-up system – many clients are slow to pay. 
Invoice management streamlines all of these processes and reduces the number of errors in payment, and reduces delays. When you have the right invoicing software, the reports that are degenerated can be used for future planning and forecasting. 
Here are some smart tips (in no specific order) for managing your invoices.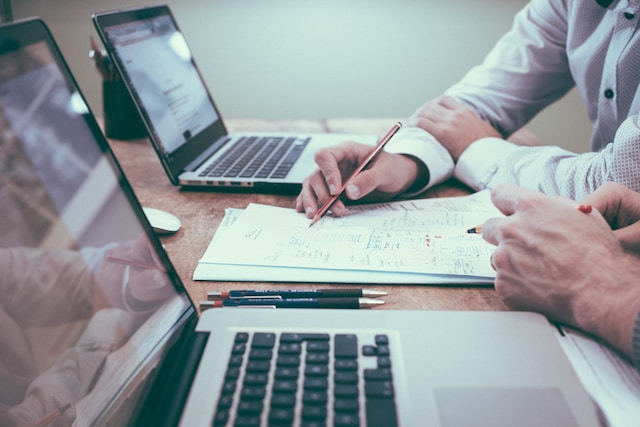 Vendor Invoice Management 
Invoicing has two sides. Although you might be more focused on how you send invoices and receive payments, vendor invoice management matters too. How you handle invoices received makes a significant impact on your cash flow. 
When managing these invoices manually, things can get complicated quickly – and again, subject to multiple errors. 
Your accounts team (or you) needs to make sure that the vendor invoices are received and paid and that your own accounts are updated. Using a software system means that you will not be making mistakes, and management of the vendor invoices is easier. 
Audit 
The word audit is enough to make many business owners go cold. However, when you move to a new software system, you do need to run regular audits. New processes need some time to learn, and you'll need to find what works best for your business. 
So how do you run an audit on invoicing software? 

The entire invoicing process can be broken down into steps – and you can and should look at each of them individually. 

Are you sending invoices immediately after completing the agreed work? Are you delaying it slightly? 

Are electronic payments working well, and are you offering enough payment options? 

When payments do fail, what is the cause? Has it been investigated? 

Do you have incentives for clients to pay early? Discounts and early payment reductions can make a huge difference. 

How long after the payment is received are your accounts updated? 

What is the follow-up and late fee system? 
It might seem like a lot of questions, but when it comes to making sure that your business gets paid correctly, it needs to be stringent. 
Delays
Even with a fantastic platform, there are some delays that can happen – often coming down to human error. When you know what the common errors are, you can look for ways to minimize them or avoid them together. 
When working with people from all over the world, or even just within the same country – you need to be mindful of all of the possible celebratory days. It's not just regular festive times, though; long weekends, bank holidays, and any time that the company is closed is not a good time to invoice. Your invoice will go to the bottom of the pile. 
Having a payment schedule is the best way to manage this – both you and your clients can rely on it. 
You might want to be relaxed about payment terms, but most of the time, a client can (and will) take advantage of that lack of clarity. Having your payment terms in writing on the invoice, as well as in all of the agreements, will mean what is expected by the client is clear. Outline things like refund policies, cancellations, and late payment fees. 
Most often, the person or team that deals with invoices is different from the point of contact you have had during the project. Ensure that you have clarity on where the invoice should go; double-check all account numbers, email addresses, and names. A typo can cause a disaster when it comes to your invoicing. 
Software Not Fit For Purpose 
Not all invoicing software is created equal, and not all invoicing software will work for all industries. So, when you are considering implementation or changing your current software to a new one – consider your industry and look for the right things. 
For many companies, it can be beneficial to look for a complete package that includes invoicing, communication, and team management; you will often find these in a field service solution, healthcare, transportation and fleet management, and similar. 
Always make sure that the software that you want matches the needs of your business. 
Invoice Templates
An invoice template can be one of the most time-saving things that you can do. Most often, invoicing software will have a few standard templates that you can choose from – and from there, you can make sure that your invoices match the brand. 
Here are some of the items you should look at: 
Business name

Contact details

Invoice number

A detailed description of the services or good

Outline of the payment schedule or the due date 

Taxes / VAT and other fees or costs 
Those should be standard, but you may need to add a few more items – this will depend on your industry and the products or services that you supply. The branding matters a lot here, companies receive hundreds of invoices, and yours should be recognizable in a pile. 
You'll need to adjust to the brand colors, add your logo, personal (digital) signature, any company-specific paperwork, and any other little details. 
Creating a template that only needs minor adjustments means that you will save a lot of time every time a new invoice needs to be generated. 
Payment Options
Many large companies will have multiple ways that they can pay an invoice and are unlikely to be too bothered by seeing credit cards or debit cards only. However, smaller businesses might be working on things like e-Wallets, or they may not have the ability to pay via Visa when they only have a Maestro. 
Consider if your payment options are enough to make sure that everyone you do business with can pay easily. 
A couple of payment options to have: 
Google Pay

Apple Pay

Credit Card

Debit Card

E-Wallets

BACS / Direct Transfer
And, as well as these payment options, consider the terms of payment too. Some smaller companies might need to help manage a large bulk payment. 
Although you will negotiate this upfront, your invoice system needs to be able to process the correct invoice and payment options for those who spread payments over weeks or months. 
Automation
Automation of payments and invoices will save more time than you think. It is one of the most beneficial things you can do when you have the right software to make it happen. 
When the system is set up for automation, it means there will be fewer errors and a reduction in time delays too. Paper, manual and physical invoices from the past are easily lost, misplaced, and late to be paid. 
The most efficient way to improve your invoice management is automation. Not only that but software can often highlight errors before a human would. Inventory, bookings, and even field teams can be tracked and adjusted as needed. Unpaid invoices can be automatically chased, and reminders sent for payments. 
Aside from all of the benefits of automation, having access to client accounts can help you with forecasting what you and your clients will need in the coming months. 
Correct Invoice
All of your clients are different – even if they are ordering similar or the same services. Templates will go a long way to ensuring that you have some uniformity – but there are many types of invoices that can be sent out. Final invoices, recurring invoices (things like continued services and subscriptions), and invoices that are multi-installment. 
Good invoice management, in combination with good software, will mean you have access to the right invoice for the right client. 
Good invoice management is one part of good financial management for your company. And, no matter what the age of the company, there can be several issues that can be easily resolved when the right guidance is in place. Here are some of the best ways to make sure that your finances are well handled: Mastering The Art Of Financial Viability: Keeping Your Business Afloat.