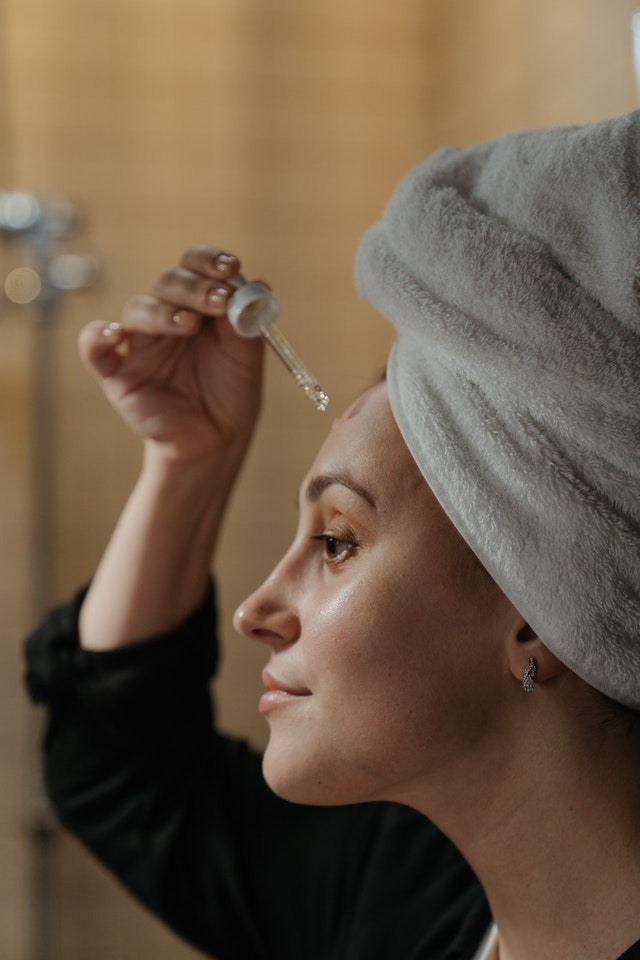 No matter what age you are you should have a healthy interest in the quality of your skin. Your skin is a sensitive organ of the body that requires the right treatment and attention to remain healthy and youthful throughout your life. With the right attention, there's no reason why your skin can't stay looking youthful and healthy well into later life. 
In this article we take you through the main decades of life and look at the impact lifestyles have on the health of your skin. If you are in your twenties it's useful to know what lies ahead so you can change your lifestyle to protect your future health. For others, it can be helpful to know 
How does the skin change and Do women of different ages need different creams?
IN YOUR TWENTIES 
You might feel invincible in your twenties. You might feel like you can live any lifestyle you want and it won't have an effect on your skin or health. That's how it feels at least. In reality, your lifestyle plays an important part in how your skin ages and responds to treatments in later stages of your life. 
The trouble with young people in their twenties is they don't know what lies ahead and therefore find it more difficult to adapt their lifestyles to protect their skin and general health for the future. It's likely that people in their twenties will live a carefree lifestyle, consume a lot of alcohol and spend time in the sun unprotected. 
All of this takes its toll and you may notice some fine lines appearing in your late twenties and early thirties. If you're in your twenties and you want to avoid this the best way is to start a skincare routine that complements your skin and protects it, even if you don't have any obvious signs of wear. The aim of this routine is to stave off fine lines, so if you have none you're doing well. 
IN YOUR THIRTIES 
If you have cared for your skin well throughout your twenties you might not notice any visible signs of wear or aging until perhaps your mid-thirties. For others, there are noticeable signs much earlier on, in your late twenties perhaps. At first, this will manifest as fine lines around the eyes and forehead. 
Much of the damage comes from the aging process, the separation of free radicals which can be postponed with certain products, particularly those containing CBD. Other common influences are the sun which causes the skin to dry out. Skin damage caused by the sun is responsible for lines and wrinkles. 
At this point, you should continue with your regular routine or establish one if you need to. You might also want to start exfoliating regularly. In your thirties, your skin naturally exfoliates after 35 days, instead of 14 days in your twenties. 
IN YOUR FORTIES
When you get into your forties your body starts to change.  Menopause begins which causes your hormone levels and affects your skin. As your estrogen levels go down it will take moisture away from your skin which contributes to more lines and wrinkles. You will need to adapt your skincare routine at this point. 
Unlike in your twenties and possibly your thirties as well, there will be expression lines starting to form on your brow, and your eyes. You may also start to notice some crepes on the neck. This is due to a lack of moisture and a reduction in collagen levels. You can switch to more suitable products at this point. 
Choose products that add moisture to your body and skin. Hydrating creams and balms will provide moisture that's lacking due to the menopause process, and collagen-boosting products will ensure that your skin stays firm and youthful. 
IN YOUR FIFTIES 
When you get to your fifties your skin will require more moisture and perhaps some noninvasive treatments to maintain a youthful quality. You will notice a loss of tile in your skin and some sagging around the neck. Your eyes may also look a little hollow. 
At this point lotions and creams can only do so much. Hydrating creams and collagen-producing products will help, so too will exercise and healthy eating. However, if you want more dramatic results you may need to consult a dermatologist and arrange a treatment or discuss your options. 
A dermatologist might advise you to have a facelift or a non-invasion skin rejuvenation treatment like laser treatment. These options and more can be quite effective and remove the impacts of daily living over decades and giving your skin a fresh and youthful glow.