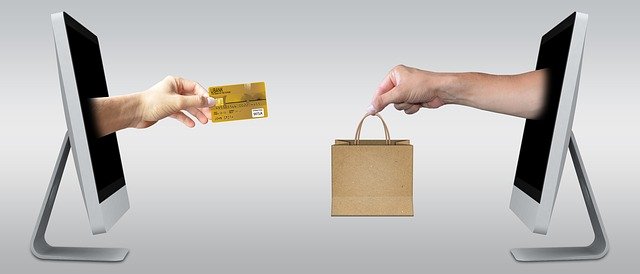 In recent times, it has been established that online payments are here to stay, and this is mainly due to the pandemic. As a result, businesses must prepare, especially when customers desire or even demand convenience. Here are four safe and effective ways to accept payments online to reach a wider audience, boost your customer experience, and keep them coming back. 
Accept online debit and credit cards
The simplest method of accepting payments online is to allow credit or debit card payments on your website. However, you must first choose between opening a dedicated merchant account or using an intermediate holding account. Researching and weighing your options is critical since every payment method has varying processing and funding timelines. The most generally accepted credit cards include American Express, MasterCard, and Visa. Meanwhile, WalletHub has projected credit card numbers to reach 1.25 billion by 2023. 
Mobile payments are gradually becoming the standard as many customers and businesses find them more convenient. They involve transferring funds for a service, product, or goods via a mobile device to carry out and confirm payment. Mobile payment is verified, and delivers email receipts quickly. And with the ability to buy and sell online, access your cash flow report, and send invoices in places with internet connectivity, this contactless payment option via mobile can be advantageous to your small business. Implementing and accepting mobile payment is also easy since many prominent e-commerce platforms offer support. You may not require any coding knowledge to implement. 
You stand a good chance of reaching a wider online audience if you are comfortable dealing with cryptocurrency. Some platforms allow you to open a crypto bank account to receive crypto payments online, request and receive payments and send invoices via a safe and fast application. Cryptocurrencies, as a decentralized exchange, also provide certain distinct advantages to businesses. For example, you can take payments from people worldwide without paying currency conversion or bank processing fees. You can also allow payment across numerous currencies. Cryptocurrencies are also considerably safer, with fewer fraud risks. According to a 2021 survey, one-third of US small businesses accept cryptocurrencies.  
A comprehensive online shop can allow you to collect payments while creating new orders anytime without delay. Building an online shop for accepting payment isn't only handy but a necessary tool for modern online and subscription-based enterprises. The finest online stores offer several features, including one-time purchases, recurring and monthly subscriptions, etc. Unless you are familiar with coding or website creation, hiring an expert or outsourcing to professionals specialized in creating online stores would be best. They can advise the best features for securely processing consumer payments, tracking data, and managing your orders. 
Accepting online payments is increasingly gaining popularity and with good reason. The key is understanding each online payment approach's benefits, drawbacks, and costs before deciding. This is especially crucial when it comes to cyber security. The above are a few payments online to get you started.