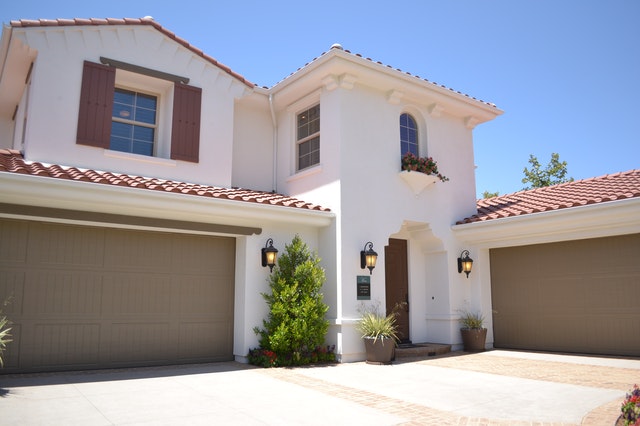 The garage door is subjected to a lot of movement daily and is therefore prone to the effects of wear and tear. In addition to being moved up and down so often, it's also exposed to weather elements that compromise its quality. With that in mind, it's fair to take routine preventative measures to keep it in the best working conditions.
 Neglecting the door will eventually require garage door repair that you'd rather avoid. Here's a routine that you can follow in the maintenance and care of the door. For convenience, consider scheduling them when you have other seasonal activities around the home.
Take a Look and Listen
Observing the behavior of your garage door will tell you a lot about its condition. Does it move smoothly when you open and close it, or is it jerky? Does it create scraping or grating sounds while in action?
 A well-maintained door should move smoothly and not have any sound. Check both sides of the system to ensure that the springs, cables, and pulleys look symmetrical.
Test the Balance
If the door is not well balanced, it'll cause you to work harder when closing and opening it. The door opener will also wear out as it has to work harder than it should.  
 Release the handle to disconnect the opener and manually move the door half the distance upward. If it doesn't remain in that position, it's an indication that the system springs are not balanced. For proper balancing of the garage door, you'll need the input of a professional.
Clear the Tracks
Check the condition of the tracks on both sides of the door. Clear them of any debris, accumulated dust, and rust. Use a level to inspect if the tracks are perfectly vertical along their sections. Make adjustments as required or have a professional do it for you. 
Inspect the Rollers
As a safety measure, the rollers should be inspected twice yearly and replaced every seven years. This should be more frequent if you use the door many times a day. As soon as the rollers show signs of chipping or cracking, they must be replaced immediately. Do this by removing and reinstalling roller brackets not directly attached to the cable system. 
Oil the Moving Parts
The rollers and other moving parts must be lubricated as often as possible to reduce friction. Doing so also prolongs their useful life and helps prevent accidents. Apply a high-quality spray lubricant bi-annually and wipe off the excess amount. 
For hinges or rollers that appear stuck, spray them with WD-40 and wipe them clean. Lubricate them and do the same for pulleys on extension-spring openers. Wipe some oil on the torsion spring to get rid of rust. Avoid using a lubricant on the belt-drive opener, but you can spray white lithium grease.
Regular Maintenance Will Save Your Garage Door
In addition to cleaning the garage, you also need to have a preventative maintenance routine. This is especially crucial for the garage door that is subject to a lot of wear and tear. Ensure you regularly check the condition of the hinges, rollers, openers, and tracks. You also should observe how it opens and closes and arrest the problem before it escalates.