Spending time with loved ones during the holiday season is important. It can be hard with all of the hustle and bustle to stop stressing out and enjoy the time with each other. We've got some great ways you can spend time with friends and family without all the stress.
Get Together for Dinner or Drinks
Make a date in the middle of the chaos to enjoy dinner and/or a drink with your loved ones. You don't even have to go out. You can make dinner and a few festive cocktails at home. One of the most fun things about the season is that you can be creative with all of the holiday-themed food and drinks using delicious Monin products. You can even go a step further and create the menu together then enjoy it. Candy canes, gingerbread, and eggnog are only a start to the list. You can even have a night dedicated to hot chocolate with all of the exciting things you can stir in for all sorts of flavors. Find recipes that your grandmother made so you can really add a vintage twist to the fun.
Look at Lights
It's magical to spend time outside together looking at lights. If it's too cold to go for a stroll, pile in the car together and take a drive. Some houses go all out making you stare at every detail. It's a fun time to just sit back and enjoy the time together as you look at lights. There isn't anything else going on in the world so all of your stress starts to fade away as you enjoy the magic of the lights.

Crafts
You don't have to be a great artist to make make holiday decorations. Festive fun is easily found when you get around the table and create all sorts of things. You can go for ornaments, salt dough handprints, and drawings. Best of all, you have a keepsake of this time together. Don't forget to take pictures so you can remember the day you all got together to create these memories.
Host a Party
You may think hosting a party screams stress, but it doesn't have to be this way if you put together an easy party. Invite a few family and friends over for a stress-free time of eating and drinking. Don't go all out expecting everyone to dress in their holiday finest, but go for a low-key, nice time. Tell people to bring cookies or wine so you have a little exchange without the stress of buying a gift. There are so many parties during the holiday season so make yours the "fun" one.
Pajama Party
Dress in your favorite comfy pajamas, pop some popcorn and enjoy some quality time on the couch. Turn on your favorite old holiday movies and sit back with your feet propped up. Invite the whole family to join you so you can create a fun new tradition. The holiday season is so full of insanity so you need to include times when you just sit and relax in your pajamas.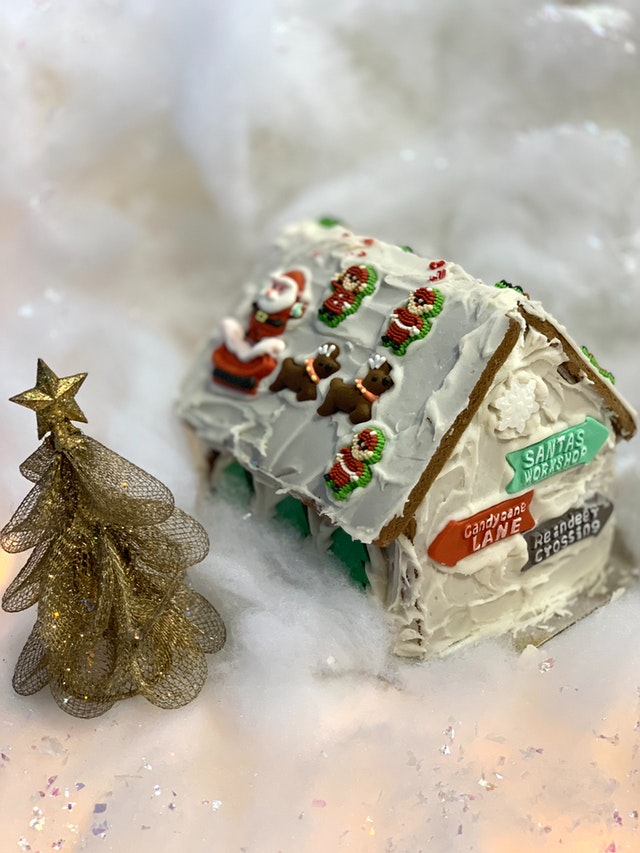 Build a Gingerbread House
A gingerbread house is the best because it combines crafts with food. You'll also have a blast as you decorate looking at everyone's crazy creations. Pick up a gingerbread kit or make your own from scratch if you want to really challenge yourself. It'll be hard not to eat the entire house before you put it together, but in the end, you'll have some fun pictures, and you can eat it after the holiday season.
Get In the Snow
If you live in a place that's cold, get out there and play in the snow. It might seem uncomfortable and cold, but it's a place full of snowmen and snowball fights. There's so much fun just waiting for you in the glistening white snow. You'll forget it's cold once you're on the ground laughing during a snowball fight.
Just Have Fun
The bottom line of the holiday season is to have a good time with your loved ones. Sit back and enjoy one another's company. You don't need to dance at a big party or have every decoration in perfect order to enjoy each other. All you need to do is relax and celebrate the season.