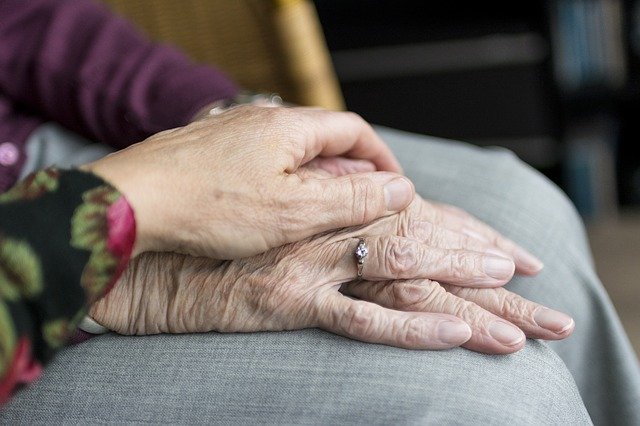 Nobody likes to think about getting old. Unfortunately, it is something that we all have to consider. And, while getting older is not a bad thing in itself, there are many more things that you need to think about. 
You'll want to think about finances carefully. You might not have a regular income coming in from work as you will be retired. In addition to this, you should think about how you will manage your finances when you are older, and what happens after you die. 
Your health will be a major concern too. While you may enjoy good health throughout your life, there is a strong chance that you will develop some health problems in later life. You'll need to think about how you manage these conditions and how they will impact your life and change the way that you need to live. 
With so much to think about, it can be difficult to know where to even start planning for your old age. 
In this article, we'll discuss the best way to make sure that you are ready for retirement and everything that happens beyond that point. 
Get a Pension Plan
One of the things that you should do for your long term future when you are at your youngest is to start a pension plan. 
The earlier you can start putting money away for your retirement, the better. 
Shop around and find a pension plan that is best for you. Use comparison sites to try and find the best plan available right now. The pension plan provider should be able to provide you with all of the information that you need to make a decision. If you are unclear on anything, be sure and ask them for help and advice. 
Take your time making the decision. Getting the right pension plan now will ensure that you are financially stable when you reach your retirement age. 
Make sure that you are able to meet your obligations with regards to your contributions. There may be minimum payments that you will need to make. If you are going to struggle now as a result, this might not be the right plan for you. Keep looking around to find one that you can afford. Some providers will allow you to alter your payments so that you can pay an amount that best suits you. 
Find out about all of the charges on your plan. There may be fees at various stages of the life on the plan, knowing when these are applicable will help you budget.
Invest Your Money Wisely
While pensions are a good way of providing yourself with a regular income when you reach retirement age, you may also want to consider investing more of your money in other sources. 
By diversifying your investments, you'll be able to spread the risk associated with them. 
There are many different ways that you could invest your money. For example, you could buy a house and rent it out, or you could buy stocks and shares and trade these in. 
However you choose to invest your money for the future, you should always ensure that get the best advice possible. Find a reputable financial advisor that has your best interests at heart. Be sure that you read reviews and get recommendations before you start, with such major life-changing decisions, you need to know that you're getting the best advice possible. 
Make Sure You Have Health Insurance
While you may have had good health throughout your life, there is no guarantee that as you get older you won't develop a condition. Some healthcare problems can be very costly to deal with, or there may be long waiting lists to get the support that you need. 
By investing money in healthcare insurance, you'll be able to get the treatment that you need when you need it.
Shop around for different healthcare products to make sure that you get the right package to suit your needs. 
While you may be in good health in your younger years, it doesn't hurt to get the right healthcare insurance now. Unfortunately, nobody knows what is around the next corner. 
Think About Your Care
Having to go into a residential or nursing home may not seem like an ideal scenario. However, there may come a time in your life when you will be unable to carry out certain tasks for yourself. What will happen to you then? Who will look after you and help you with the day-to-day tasks that you probably take for granted now? 
While ideally, you will no doubt wish to maintain your independence by staying in your own home, this is not always possible. In fact, you should consider how much those around you may be able to help you. If you have a partner or spouse, will they be able to help with things like getting you dressed and washing you? Or will it be a struggle for them to help?
Having conversations about these things before the need comes up will mean that you can identify the type and location of the care home that you'd go into. You would even be able to visit it yourself and see what it is like. This saves someone else making the decision on your behalf later on down the road. 
Grant Power of Attorney 
Making decisions for yourself is something that you take for granted, however, if you were to ever have an accident or a stroke that left you incapacitated, then you may need to get someone else to handle your finances or make decisions on your behalf. 
Unfortunately, legally, a verbal agreement that someone else will be able to look after your finances will not stand. You will need to have a legally recognized power of attorney set up before you are incapacitated. 
A power of attorney can be awarded to someone to give them the legal right to control the finances of someone who is unable to make any decisions for themselves. They can also make important decisions about someone else's healthcare. 
The power of attorney will only be applicable during such time as you are unable to make legal decisions or manage your own personal finances. After this time, you can go back to doing this yourself. 
You will need to choose someone that you can trust. Think about making sure that they live close enough to you so that if anything happened, they can get there quickly. 
You should also have a conversation with the person that you nominate a power of attorney to, to make sure that they know how you would like them to act on your behalf. 
You will need to speak to your lawyer to make someone else your power of attorney. 
Create a Will 
What happens to your money and assets when you die? If you that it will all go to your next-of-kin automatically, then you may not be correct. Without a will, your estate will go into probate. During this time, the courts may decide who gets the remainder of your estate. This can be a long and drawn-out process. It may be that the remainder of your estate needs to be split between members of your family that you may not have wanted to leave anything to. In some cases, it can mean that your estate gets given to the state. 
In order to protect your wishes and ensure your estate goes to the place that you intend it to, you should contact an estate planning attorney to have a will drawn up. 
Before you do this, think about your current assets and where you would like to see them awarded. 
While it is important to think about your will as you get older, there is no harm in creating a will earlier in your life. That way, if you fell ill or had an accident, your estate will still pass to the people that are most important to you. 
You can always amend a will later in life to include new assets or to change the benefactors. 
Plan Your Own Funeral 
When someone dies, there is a lot that needs to be done. Planning and paying for a funeral can be stressful for your next-of-kin, who may already be dealing with considerable grief at the time. 
One way that you can help out is to have your own funeral planned and paid for. This means speaking with an undertaker and paying for your coffin, transportation, and burial. You can choose your burial plot, or express your wishes for where you would like your ashes to be scattered. You may even wish to plan your own eulogy so that nobody else needs to do it. 
You should also think about things like the songs that will be played, the readings, and where the wake should be held. 
By paying for your funeral, you'll be saving someone else having to deal with the financial burden.