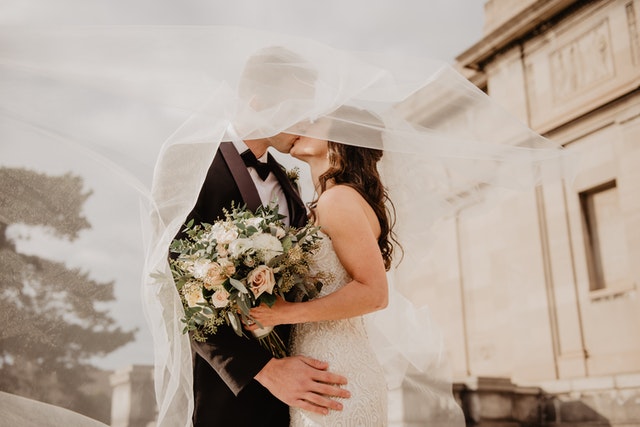 2020 has wreaked havoc in most of our lives to varying degrees. For some, 2020 has been truly tragic, with many losing their lives and loved ones. Others amongst us have experienced job loss and financial instability. So, those of us with other issues may feel reluctant to openly talk about smaller troubles and inconveniences that we've been facing. Those of us who were planning weddings may feel that a spanner has been thrown in the works and are unsure how to go about continuing to plan our big day during the pandemic. While there are bigger issues at hand, it's still okay to feel concerned over smaller issues that are still important to you. Here are some pieces of advice that can help you to plan your wedding, even during these difficult times.
Consider Help
First and foremost, you need to know that you don't have to take on the whole responsibility of planning a wedding yourself. There is plenty of help out there. Wedding planners like Anticipation Events are quickly customizing themselves to be able to plan in these adverse times and can help you to bring your big day together in spite of delays and changes to rules and restrictions. Having professional helping hands behind you can really help to ease your nerves, give you confidence, and reduce your worry around the event.
Consider a Smaller Scale Event
Sure, many people want big weddings with all of their nearest and dearest around. But if you're set on getting married soon, you may need to consider a much smaller scale event – probably consisting of six people in total.
Be Ready to Cancel or Rearrange
Generally speaking, it's best advised to not set a date for your wedding quite yet. Chances are you won't be able to have a large, non socially distanced wedding anytime soon if this is what you want. Booking is likely to simply result in disappointment, as you are likely to have to cancel completely if we go into a lockdown, or you are likely to have to uninvite guests to comply with ever-changing social distancing rules. 
Be Prepared to Plan In a Different Order to the Norm
The first things you usually book when you're planning a wedding are the things that are most likely to get canceled. Let's take the venue as an example. Most people want to book their venue first so they have a set date to arrange their wedding around and can go from there. But venues are costly and likely to be closed if there is a lockdown. Instead, you may want to plan things like the dress, wedding favours, the flowers, and the cake. These can be decided and put on hold until the date you are able to actually get married.

As you can see, you may have to be willing to postpone or to compromise if you're planning a wedding right now. But there are still ways you can get started planning now!