14kt gold and sterling personalized jewelry
"And what to my wondering eyes did appear…"
Well, readers, I have no use for reindeer~  BUT…beautiful gold and silver jewelry?  I'm a jewelry slut (I never use words like this, but my addiction to jewelry – unique jewelry – has made my friends (you know who I'm talking about Z!) call me Midas Rogers!
AND when I opened my tiny little blue jewelry box to find…
a beautiful ½" silver and gold double faced locket with Clem's pictures on each side on a gorgeous 18" sterling silver chain…PicturesOnGold I love you!
PicturesOnGold is amazing. 
I sent them two pictures of my darling dachshund Clem and they laser replicated the pictures beautifully on both sides of heavy Photo Lockets.  AND on the outside, in beautiful script, they engraved CLEM 2012.  The locket itself is perfection.  I remember as a kid that all I ever wanted was a silver and gold locket that I could open and close, and put my best friend Molly's picture inside.  And the little girl in me as well as the Diva adult got her wish!
The locket itself is top quality sterling silver, heavyweight, with a heavy serpentine 18" silver chain.  PicturesOnGold created an amazingly unique piece of fine jewelry that does my neck proud.
AND – fast delivery.  I can't think of a better Christmas or Hanakkah gift; and now I have my go to gift for my kids' birthdays.  AND – my dear friend Deborah's cat Jade just passed away and she's grieving – what better way to say I love you than a picture of her cat Jade inside a locket?
You all know me – when I love an item I RAVE (unlike Z who RAVES naturally).  PicturesOnGold.com surpassed my expectations by 100%!
 OK.  So what is PicturesOnGold.com you ask. 
PicturesOnGold.com, with Patricial Marceante at the helm, creates laser images on gold and silver jewelry.  And they are VERY affordable.  Their jewelry is engraved and personalized and they offer a huge selection: Holiday Photo Pendants, name pendants, photo locket watches (starting at $99.95); mother's jewelry, photo lasered 14 kt gold (white and yellow) and sterling silver personalized bracelets with photo hearts, as well as sports jewelry, men's photo jewelry, and USA state jewelry.  ALSO religious jewelry and signet rings, fingerprint and footprint disks (perfect for a  new baby in the family).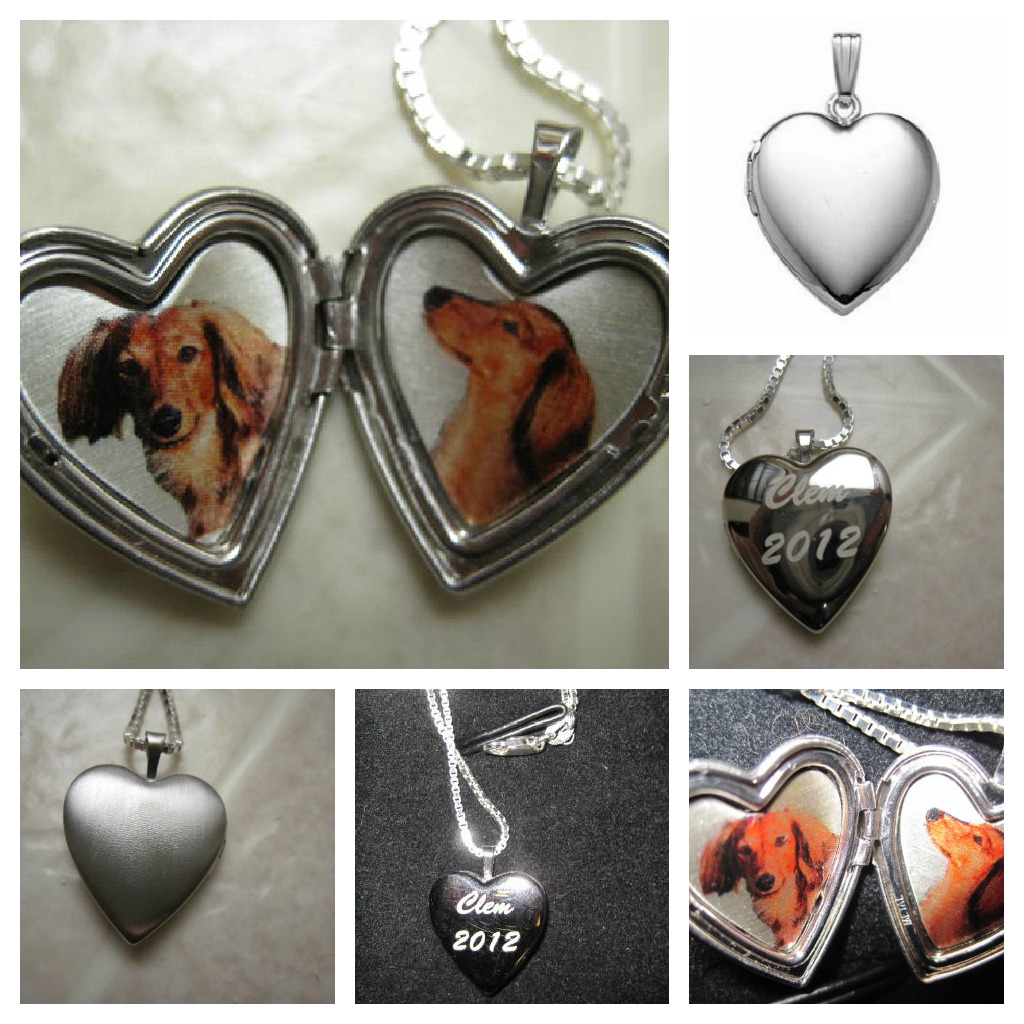 You HAVE to check out this website! 
Pictures tell the story. Thank you, PicturesOnGold for my photo jewelry – I cherish it~!
Order NOW for your holiday gift giving and get 10% off with Promo Code: HOLIDAY12
Ratings are based on a 5-star scale
Quality:  5
Uniqueness:  5
LOVE IT QUOTA:  10
Review by Broad "A" – Ava
WINNER HAS BEEN CONTACTED VIA E-MAIL
We received product for this review.. All opinions are our own.