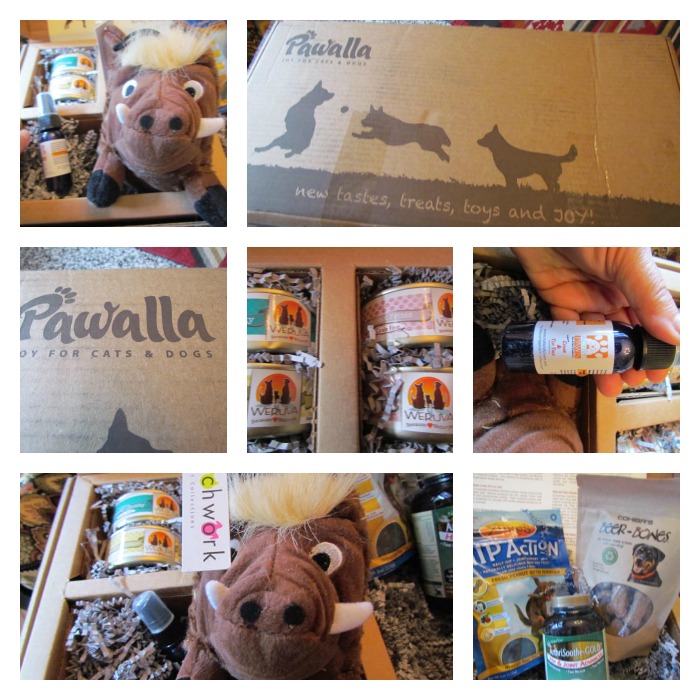 We have created a monster….a 42 lb., smut red and white, miniature bull-terrier, MONSTER. One that used to bark at the UPS, FedEx, and mail woman as they approached the house with a VENGEANCE.  Somewhere along the line those protect-the-house barks turned to barks of JOY! WHAT DOG BARKS WITH DELIGHT at the sight of a delivery person?
CLEM
Some of you know that I am a panelist for one of those monthly subscription boxes geared towards women. So, I get some great swag each month, but poor Clem was feeling a little left out. Oh he got the occasional treat, but his intense interest in the delivery people also followed to the box that they would leave. Call me crazy, but I think he was feeling a little left out.
UNTIL
Pawalla treated him to one of their "monthly deliveries of joy" in a box. That's what turned my barking Bullie, into a tail-wagging pup when the big truck arrives. This monthly subscription service filled with organic delights, healthy snacks and yes even TOYS is strictly for the canine and feline set. These JAM packed boxes are not only loads of fun for bullies like Clem, but they're also full of products that you'll feel good feeding your pooch or kitty.
IF YOU LOVE IT
One of the things that I love about the Pawalla boxes is that if Clem falls in love with a product, I don't have to go searching all over for it. I simply go to Pawalla.com and ORDER more.
What's in the box (apologies to Brad Pitt)
Clem was delighted with his little toy and started jumping up and down when he saw it peeking out of the box. His box arrived with four cans of Weruva dog food (this was the first time we've tried it, as he usually eats Nature's Variety Instinct or Merrick), and he's like himself right after eating it (Clem's sign that it was EXTRA special). He received some great healthy items like supplements for his joints, Active Paws cedar &  tea tree to soothe pad cracks, hot spots, etc. and his VERY favorite….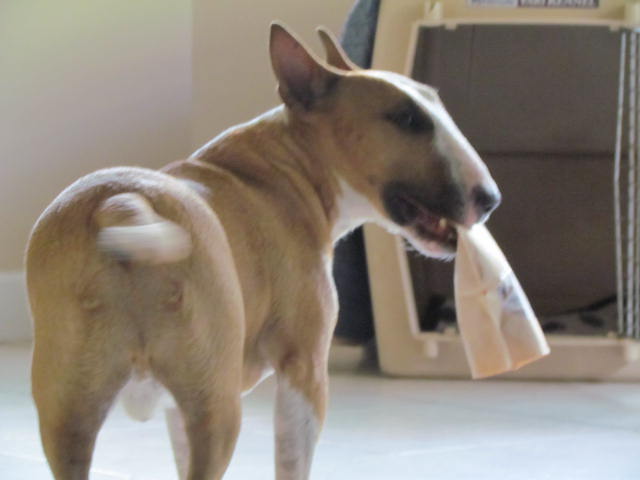 Cohiba's Beer Bones (which he proceeded to grab from me and hide in his crate).  As you can see, this was a VERY special day in Clem's life.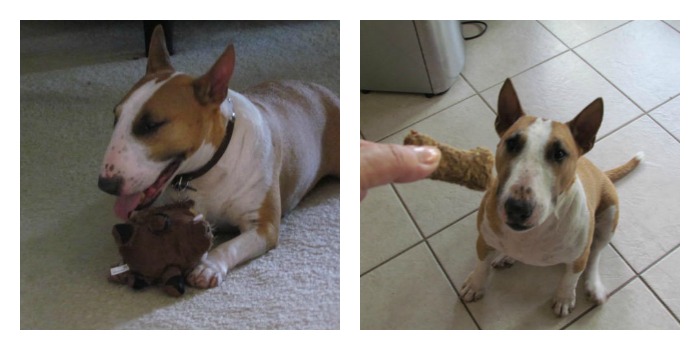 The best part
I can make sure that he has these GREAT boxes come EVERY month by subscribing to Pawalla. They even TAILOR the boxes to your four legged friend, by having you fill out a pet profile. That way their nutritionist can choose the BEST products for your pet.
The boxes come in two sizes
Deluxe – packages begin at $21 per month (with a value of at LEAST $40)
7-9 premium full-size products
Wet food, treats, supplements or vitamins, essentials, and a toy
All natural or organic
Hand-selected and reviewed by our Pet Nutritionist
Free shipping
Mini – beginning at $12 per month
4-5 premium full-size products
Treats, a toy and surprise item(s), no wet food
All natural or organic
Hand-selected and reviewed by our Pet Nutritionist
Free shipping
For more information and to ORDER Pawalla boxes for your fur baby
Visit: Pawalla.com
We've got the CODES!
Get 20% off a Standard Pawalla Box: ReviewB20S
Get $3.50 off of a Mini Pawalla Box: ReviewB20M
Clem wants to thank Pawalla for treating him to a Pawalla box in order to facilitate this post.