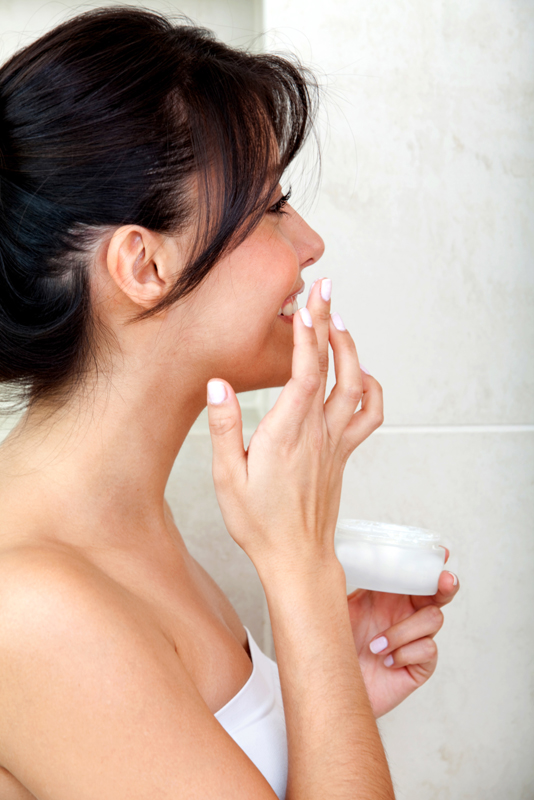 We discussed this earlier: most boyfriends conjure up the look of a wounded ally cat when they realize their girlfriend looks "made up". Makeup is an elaborate study of gender perception; where most people wear makeup to look appealing to the other gender while the opposite side may not need it at all. With the inception of the aptly titled Caveman regime for skin care, there has been a spring of using few, minimalistic products that give you the best results ever. While in search of the best product for achieving a porcelain look, we end up putting on some weird goop on our faces. From snail concoction in your sunscreen to mulberry extracts in your mascara. The entire (or at least for many) the idea is to enhance what already exists.
But do you know what goes into your objects of assistance? Most often than not, we don't. To the credit of our existace, we have come up with very innovative ways to cover up the visible damage of our daily existence. This post goes on to detail how one can do so without creating and endangering the largest organ of the human body. While there are numerous posts on the most toxic ingredients in skin care and makeup products, here we look exclusively at this craze of CC creams and their contents.
CC creams came in after the worldwide success of BB creams. 
BB creams, for those living under a rock, is Beauty/ Blemish Balm while CC is Color Control/Correcting cream. Primarily used to creating a more even tone for the face, these nifty little creams or lotions are packed with a lot of goodies for the skin. When something becomes a trend, it is but natural for the industry to feel the strain of coming up with a range of alternative in a very short span of time. Let's admit it: there is a gaining craze for out-of-this-world products and a supremely quick turnaround. Particularly by those of us consumers who are constantly looking for more honest companies with better-scaled ingredients and are very finicky. Also, according to the analysis of EWG (Environmental Working Group) this trend of BB and CC creams are much less toxic than the three main products they seek to replace: foundation, moisturizer, and sunscreen. There are a lot more reasons now to choose a CC cream over these said products. Ergo: more reasons to use a product in this industry that gives more scope for all sorts of additives.
In short, we're going to take a look at a list of active ingredients in CC creams that actually can affect your skin in a way you will not like. These can be found in many products from even global brands.
Mineral Oil
This oil is a controversial one. To be fair, in most parts, mineral oil is considered harmless. Here we mean that while it doesn't add to the value of your skin, it is not going to make it worse. There are people who are intensely allergic to it though, so watch out for the signs. There are some others for whom it just does not work and yet some more who would prefer a more natural oil.
Isopropyl Myristate
It is used in many makeup products because of its lubricating properties. It is quickly absorbed into the skin that makes it convenient to be used in certain formulas for quick deliverance and thus the results too. But word on the street: it is very clogging to the skin. Besides, more than 5% of this stuff and you've got yourself an incredible skin irritation to handle.
4-Methylbenzylidene Camphor
This one is a derivative of organic camphor. Primarily used for its UV protecting abilities, the ingredient is typically used in prevention of UV-B radiations. Something strange about it, is this particular ingredient is allowed by the European Union's community for cosmetic products but is not approved by the US's FDA and not permitted in Japan. But most companies use trace amounts of it even inspite, as an inactive ingredient. While there is a probability that it can clog pores, studies indicate it has estrogen-like effects. It can also be potentially irritating to the skin.
Isopropyl palmitate
It's used because of its ability to act as a thickening agent. Palmitates are derived from palmitic acid. They occur naturally in plants and animals. So, there are times when you can't guarantee how animal free the product actually is. Even this ingredient is claimed to be clogging to the skin. It's imperative that, even if you want to use a product in which this component is listed, it should be an inactive ingredient.
Tocopherol
While Tocopherol is known for its values in the human diet, being used in skin care is an entirely different dimension. It is one of the forms in which Vitamin E can be used in skin care products. But this, while readily absorbed, can cause acne.
Oxybenzone
Oxybenzone is a major component in tons of sunscreens. Research indicates that this ingredient is linked to hormonal disruption. Its principal use in skin care is in sunscreens. However, it has been noted to cause photosensitivity. Also, a certain study in which the participants used a sunscreen with 4% oxybenzone showed a presence of the substance in their urine sample after just a week of usage.
There are many a problems between the cup and the lip, especially when it goes on to the largest organ of your body. It is important to look at what goes into your CC cream. Moral of the story: remember you're using this for short term and long term results as well. Don't harm what's long term because it looks good in the near future.
The silver lining here is now, equipped with all this information, you will be able to make smarter decisions for your skin care or makeup products. Most major sites like Nordstrom have the active ingredients listed out explicitly. Such details will help you make your decisions more effortlessly and your search for an all-rounder cc cream more tangible. Moreover, you can consider using coupons for Nordstrom from ChameleonJohn.com to save on precious dough. Great skin, great delivery, and great-for-you bills: c'est la vie!