When it comes to the future, it scares the bejeezus out of most of us. Looking ahead to twenty or thirty years seems like an unbelievable amount of time to think about life. The thing is, we all feel like we have a lot of time, but that time snaps past very quickly, and we don't get any do-overs.
A midlife crisis may sound like something we can mock from a TV show, but it's a very real thing for many people. The good news, though, is that there is so much that you could do to give yourself a brighter future. You don't have to make a crossroads in your life into a crisis, not when there are so many different career paths to explore and places to travel. You can do a lot with the time that you have, from your career to your degree, family to your home. No matter what you do, it would help if you considered that the middle of your life doesn't have to be crisis time – it's got to be the time you use to hash out your future.
With that in mind, let's check out some of the ways that you can spend your time so that you are headed toward a better and brighter future.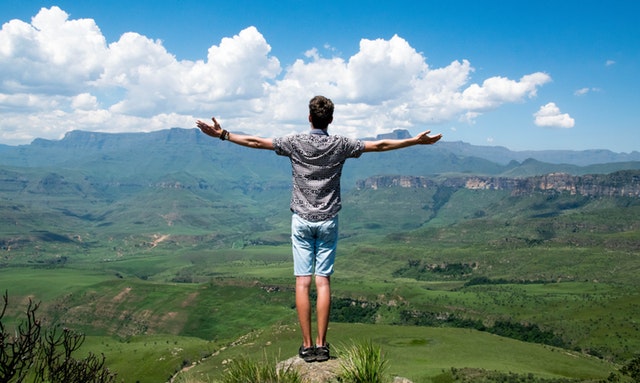 Go Travelling
We've just mentioned how you have places in life to travel to, and this is what you should start with if you're confused about where you want to go in life. Travelling gives you many possibilities, from new job opportunities to people to meet and cultures to explore. You never know, you could find that jobs are waiting for you in your chosen career path abroad and not at home.
Educate Yourself
Going back to school isn't for everyone, but if you want to increase your skills and knowledge, further education is necessary. Technology has changed so much over the years, and you could do better when you learn more. It's a challenge to keep up, but you want to perform to the best of your ability, and that requires you to go back to school and adapt your thinking too!
Give Yourself Goals
Whether you have goals in life right now or not, you need to set some that make your soul sing. You may have a fancy sports car in your mind, or you may have the goal of a family, but you should consider setting goals that will make sense for your family. Put some goals into place that will give you the motivation to do more, and you'll be flying!
Meet New People
It's not easy to meet people when you are busy, but meeting people can enrich your life, expand your network and make life much easier and happier. Get online and start meeting people; with a new circle, you can feel more confident and better prepared to expand your horizons in life. You may only have a small circle of friends, but that doesn't mean that you cannot grow it!
Speak To Your Boss
At work, you may be stuck in a rut. You could have a high flying career that has reached a peak, and you need more – and that's okay! You need to sit down with your management team and ask them for help. Ask your boss where your career is going to go to the workplace and don't be afraid to explain what you need. If you don't ask, you don't get, and you can achieve a lot when you communicate with the right people.
Let Go Of The Past
Take the time to forgive yourself for the mistakes you made so far, but don't forget that without those mistakes, you wouldn't be where you are right now. It doesn't matter whether you have failed in a business venture or a relationship; you can move forward into bigger and better things. The past is the past, and the future is now – you don't have to settle for a midlife crisis when it can be a crossroads instead.
With the right goals in place, you can set your future up for success, and this is precisely what you want to do. Going back to school and studying or heading out on a new career path can change your life, and with the right changes in life, you can make sure that you are clarifying your own goals and ideas there is never any need to go it alone when you have people in life to do it for you.