If that wanderlust itch needs scratching, you might have a longing to take a jaunt to a far flung exotic shore. While a few years ago you wouldn't have thought twice about whipping on your backpack, being spontaneous and hot footing it on a cheap flight to slum it around India, Thailand or South America, your lifestyle has since taken on a more sophisticated style.
Luxury has become all the rage in the past two or three years with five star vacations and foreign trips becoming more accessible to the masses. Sure, you might need to save for months or maybe even years, but a luxury trip abroad could be within reach. It may even cost less than you think. With travelers becoming more discerning and off the beaten track destinations becoming ever more fashionable, more companies than ever are competing for a new and developing niche market. People no longer want to fritter their hard earned cash away on materialistic things and yearn for more awe inspiring experiences to enrich their lives. To begin your luxury travel experience, you need to consider your mode of transportation.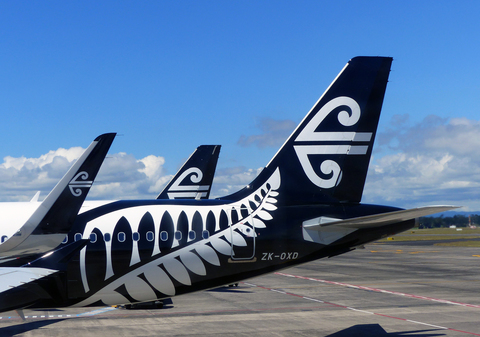 Flight
For those individuals who fancy taking a long haul trip to a far flung destination, the thought of being packed into a metal tube in the sky like sardines with very little leg room, sub-par dining options and a lack of entertainment or comfort can bring on a mild panic attack. Instead, you should consider looking into first class or business class flights. By spending your money on a more comfortable seat on the plane, you could be enjoying more leg room, your seat might turn into a bed, you will be waited on hand and foot and your dining experience will be more gourmet Michelin starred standard rather than mediocre pub grub.
Even if you can't afford business class travel, there may be an option to book a bridging seat. Some airlines now offer premium economy seats. These seats might not allow you to lay horizontally to catch some unbroken shut eye, but the screaming kids and claustrophobic environment could be a thing of the past. It doesn't matter where you are traveling to, you could fly in style.
If you are taking a shorter domestic flight and you are traveling with friends and family, it might be financially astute to hire an entire plane. We aren't talking a Boeing 747, but a small Cessna could be attainable. By checking out how much it costs to charter a private jet in the USA, you might discover it is cheaper to do this than to take a business class scheduled flight.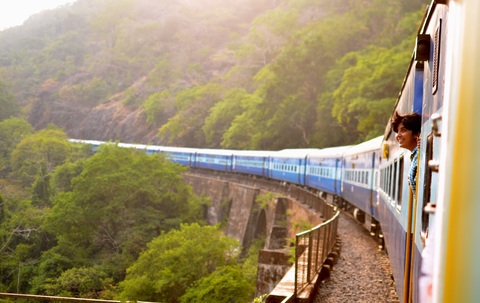 Train
Luxury train travel is big business across the world. From the Trans-Siberian railway to the Orient Express and everything in between, the world of the railways has come a long way since coal fired steam trains.
Since 1883, the Orient Express has been a train service that evokes thoughts of art deco-esque luxury accommodation on the tracks. The cabins within the carriages are five star with facilities that would rival any chic and boutique hotel on land. Culturally iconic, the chefs that have cooked aboard the train have gone on to earn Michelin stars and become world renowned gourmet gurus.
If the Orient Express isn't really your thing, you might consider venturing to the Far East to experience a more modern form of train travel. The Japanese bullet trains can travel up to 320 kilometers an hour making them fast, efficient and more importantly punctual. The gran class far surpasses any first class carriage within the Shinkansen services. Leather reclining seats with ridiculous amounts of leg room, bathrobes for night time travel, eye masks, waiter service and a five star culinary experience are par for the course.
China also offers luxury travel experiences on its rail network. Business class seats are spacious and contain multimedia entertainment systems controlled via the armrest. If you are planning on experiencing a sleeper train in China, don't worry about having to share a bunk bed with a stranger on the train. The luxury and deluxe soft sleepers mean you have your own en suite facilities and can enjoy the finest locally sourced ingredients within the restaurant carriage.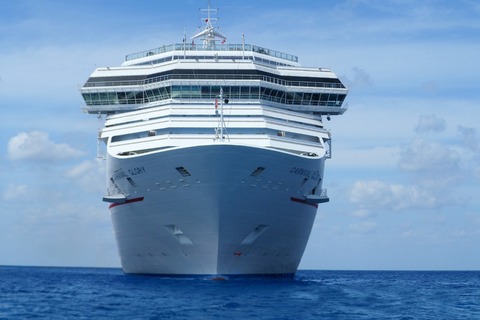 Sea
By taking a cruise, you can travel in style and embark on a journey to explore destination far off the beaten track. While Mediterranean cruises and Norwegian fjord boat trips have been popular for decades, newer and more exciting routes have recently emerged. You might choose to book a luxury cruise to the unspoiled continent of Africa, taking in Walvis Bay in Namibia and Cape Town in South Africa. As part of your trip, you may choose to explore a little further inland to observe the mountain gorillas of Rwanda or visit the iconic Pyramids of Giza. The possibilities are endless.
The luxury element of a cruise comes in the cabins and food and entertainment on offer. World class cabaret such as Cirque du Soleil will astound you, you could be invited to dine with the captain on his table, and you may be fortunate enough to observe dolphins from the window of your cabin joining you on your voyage traversing the oceans. The finest cabins have balconies and allow you to enjoy your own little private view of the seas.
While you might be keen to experience luxury travel but don't feel like you have the budget to match, keep an eye out for deals and discounts that appear periodically. You could throw caution to the wind and try to locate a last minute luxury deal as companies would rather sell seats, cruises or tickets at rock bottom prices rather than not selling them at all. Alternatively, you could book so far in advance that you achieve up to forty percent off with an early bird or non-refundable deal.
For a once in a lifetime trip, why not splash the cash a little more freely and consider the option of luxury travel to add more elegance and sophistication to your vacation.