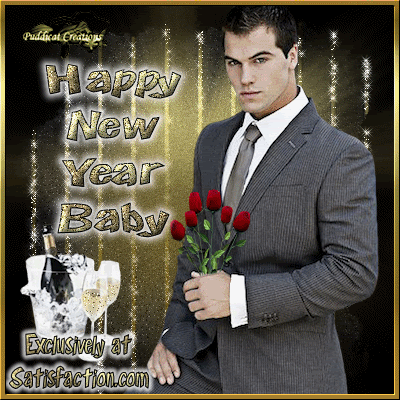 Broad A: OMG "Z:" what have you done?
Broad Z: What are you talking about?
Broad A: That's just creepy
Broad Z:  Hey, "A" – have another glass of champagne, the winking won't bother you so much and it looks like he's good with his hands…LMAO
Broad A: He's young enough to be my son
Broad Z: Exactly (bet he looks ok in the morning too)
Broad A: Get him off of here
Broad Z: But he likes you…look he brought you flowers
Broad A: What am I going to do with you?
Broad Z: Join me in another glass of champagne and wish all of our readers a Happy New Year.
Broad A: I give up – Happy New Year everyone!